ARMMS RF & Microwave Society Conference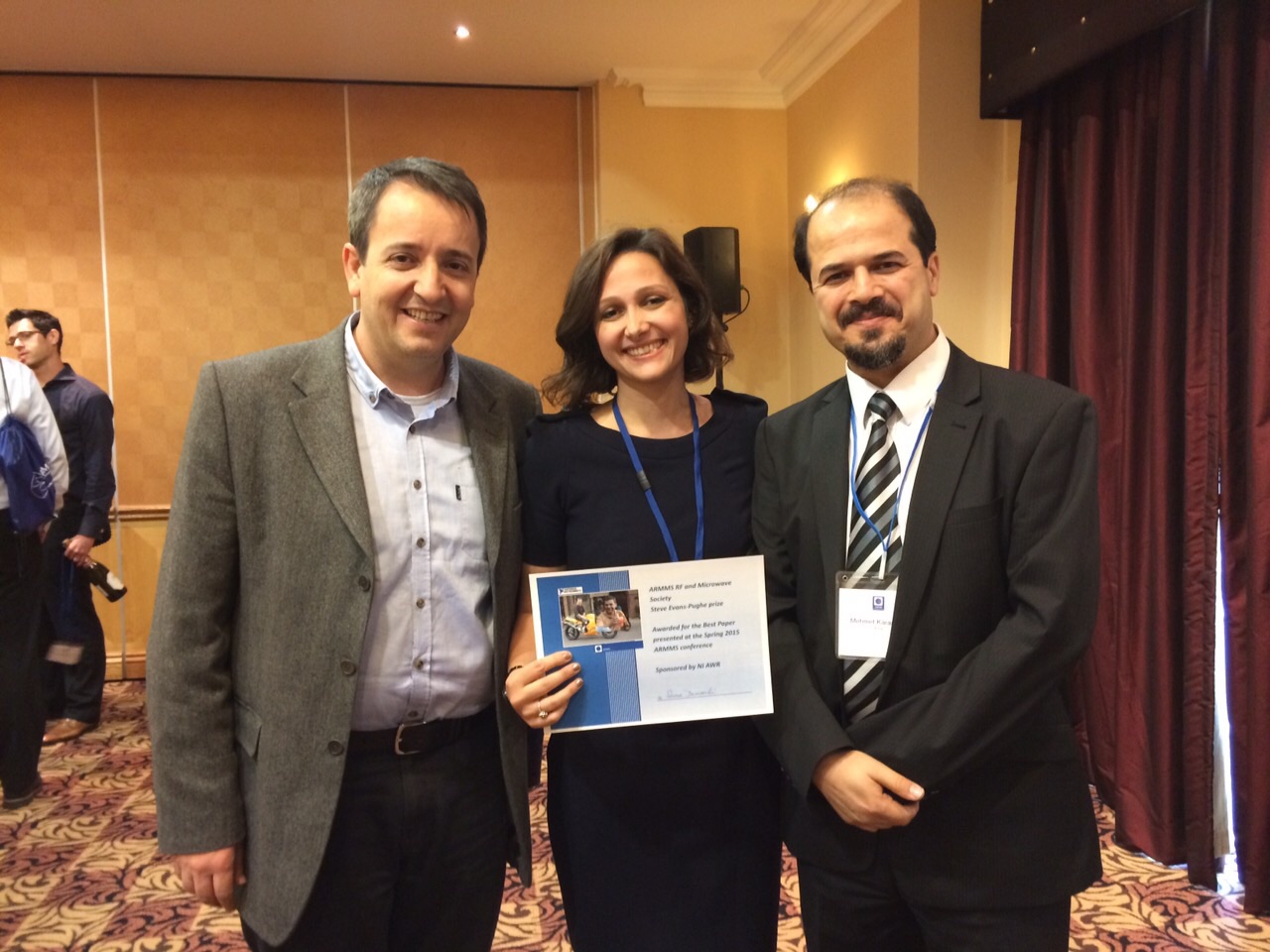 Young Engineer Sponsorship: The ARMMS RF & Microwave Society provides sponsorship for young engineers (28 or below) who have had papers accepted for presentation at each meeting. Sponsorship is £200 cash plus free attendance (including conference dinner and overnight accommodation). Potential candidates should identify themselves as eligible at time of submission and state their date of birth. This offer is limited to a maximum of 2 places per meeting.
Best Paper Award: The Steve Evans-Pughe prize is awarded to the best presenter at each meeting.  The prize is sponsored by Cadence. The winner of the April 2022 award was Alex Scarboro of Rathera, the runner-up was Yi Wang of the University of Birmingham.
If you are interested in submitting a paper for presentation at this conference, please contact the technical coordinator (details below). Papers currently listed below are those already accepted. The deadline for submissions is 17th of March 2022. For exhibition enquiries please email exhibition@armms.org, for all other enquiries please email enquiries@armms.org
VENUE
Double Tree by Hilton Oxford Belfry
The Oxford Belfry
Nr Thame
OX9 2JW
PROGRAMME CO-ORDINATOR
Fatemeh Hoveizavi
EXHIBITION
Companies booking two or more delegate places are able to take part in the commercial exhibition that accompanies the conference. Please note: there is a maximum of 20 exhibition tables at each meeting, these are offered on a first come basis. Booking two delegate places does not guarantee an exhibition space, please email exhibition@armms.org to check availability and reserve and exhibition space.
SPONSORSHIP
The society would like to thank JFW for sponsoring the April 2023 meeting.
CALL FOR PAPERS
Contributions are invited with an emphasis on RF and microwave design, research, testing and associated subjects. An oral presentation will be made at the meeting and a written paper will be required for publication in the society digest, which is distributed to delegates at the meeting. Prospective speakers are requested to submit a title and a short abstract to the technical coordinator (see above) as soon as possible.
Click here to view our Guidelines for Authors
Click here to view our Publication Release Form
Share this post via: