2023 OCP Global Summit

The OCP Summit is the premier event uniting the most forward-thinking minds in open IT Ecosystem development. The Summit presents a unique platform for our Community from around the globe to share their insights, foster partnerships and showcase cutting-edge advancements in open hardware and software.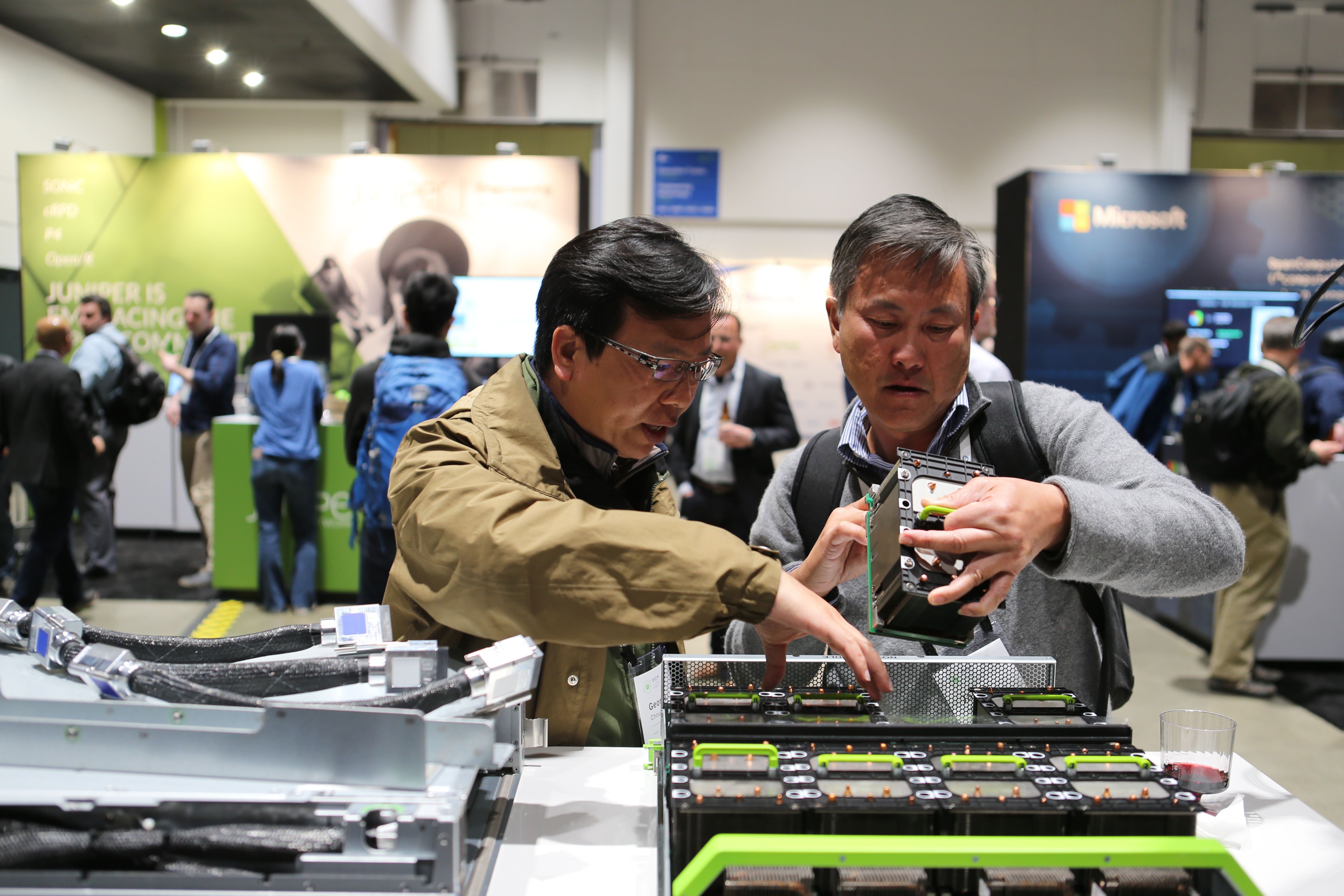 The in-person event is held twice each year – in the Spring the OCP Regional Summit is held in Europe, with a specific focus on the challenges and solutions unique to that region of the globe; while the OCP Global Summit is our largest, held in the Fall each year in San Jose, California.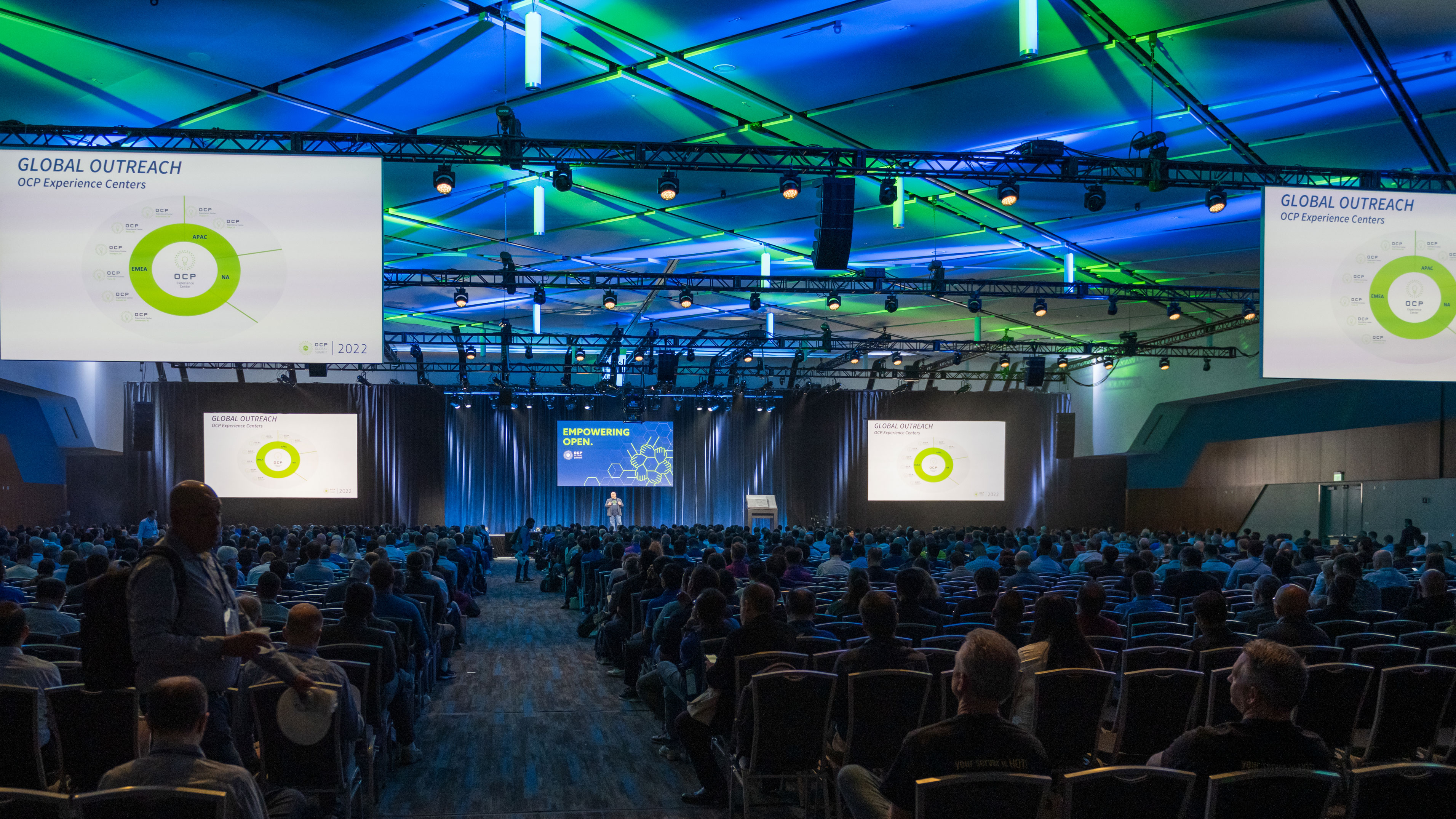 At the 2023 Global Summit, industry leaders, researchers and pioneers from the open community will engage in dynamic dialogues, enlightening workshops, and interactive engineering sessions designed to expand our understanding of the progress that our Projects have made as well as the challenges and road ahead. Participants will explore emerging trends, tackle complex challenges and discover new opportunities to drive global innovation. Through this collaborative spirit, we aim to accelerate the development of efficient, scalable, and sustainable open compute solutions that power the future of technology.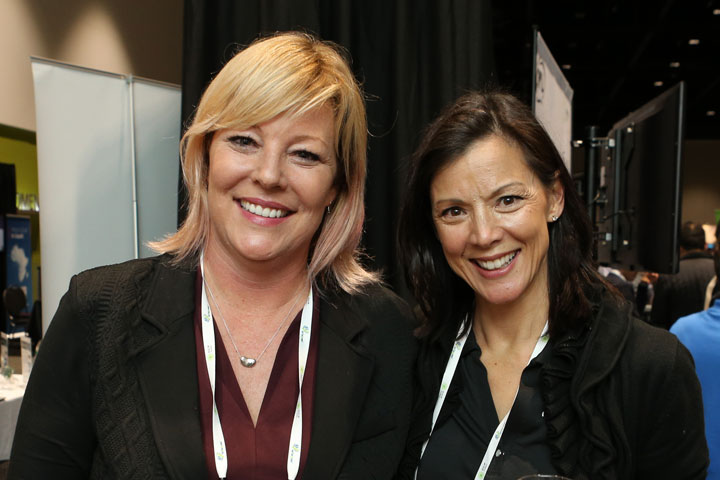 The theme for the 2023 Summit is: Scaling Innovation Through Collaboration
Read the blog post behind the thinking
Please join us in October to experience some of the most potentially disruptive technologies and market-leading products and collaborate with a community of experts.
#OCPSummit23
The 2023 OCP Global Summit will again be a 3 day event. The 2023 OCP Global Summit is an in-person event ONLY. All sessions will be recorded and posted to the OCP website post event.

WHAT TO EXPECT
The OCP Global Summit features:
Keynote presentations by industry titans
Product, innovation and future-looking announcements in the Executive and Expo Hall Sessions from Summit sponsors
Breakout Sessions

OCP Project Sessions that feature in-depth discoveries from our various Project groups
Special Focus Sessions that highlight collaborations with fellow open-source communities

An expo hall packed with the latest OCP hardware and software offerings
A hands-on Experience Center showcasing OCP-recognized product offerings
A full day of presentations, poster displays, and technology demonstrations as part of the OCP Future Technologies Symposium
Many opportunities for attendees to neet and network with peers in the industry
SCHEDULE OVERVIEW
Day 1 – Tuesday, October 17
Registration
Keynotes
Expo Hall
Expo Hall Sessions
Experience Center – Stations & Lightning Sessions
Executive Sessions
SONiC Workshop
Special Focus Track: AI
Welcome Reception
Meals included: Breakfast, Lunch, Afternoon snack, evening Reception hors d'oeuvres & drinks
Day 2 – Wednesday, October 18
Registration
Expo Hall
Expo Hall Sessions
Experience Center – Stations & Lightning Sessions
Breakout Sessions – OCP Project & Special Focus Tracks
Future Technologies Symposium
Edge-Native AI Hackathon
OCP Block Party
Meals included: Breakfast, Lunch, Afternoon Snack, evening Block Party hors d'oeuvres & drinks
Day 3 – Thursday, October 19
Registration
Expo Hall
Expo Hall Sessions
Experience Center – Stations & Lightning Sessions
Breakout Sessions – OCP Project & Special Focus Tracks
CXL Forum
Meals included: Breakfast, Lunch, Afternoon Snack
---
Questions? Contact events@opencompute.org
Click here to view the OCP event Terms and Conditions (PDF)
Share this post via: