Innovative Designs Enabled by Ansys Semiconductor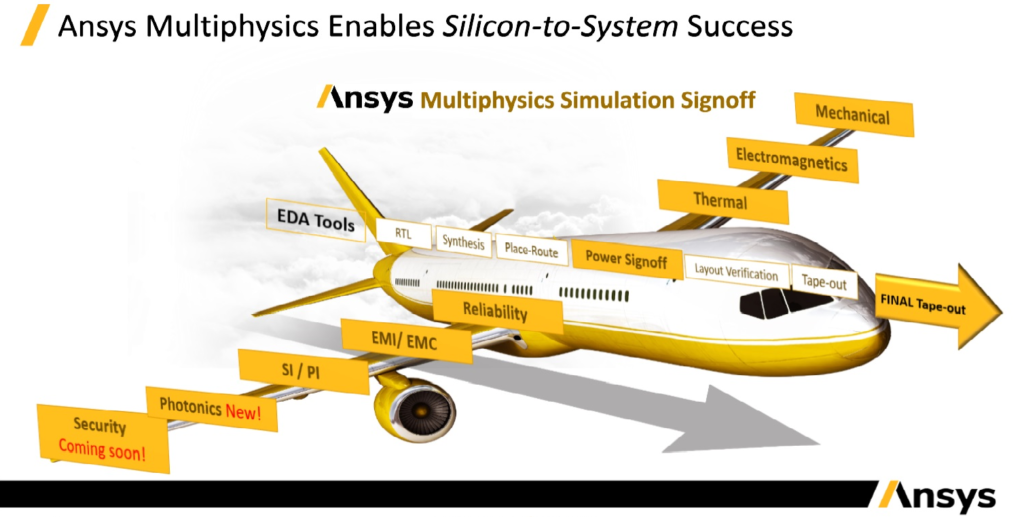 I'm excited to announce that general registration is now open for the new Ansys IDEAS Digital Forum!  IDEAS, hosted by Ansys Semiconductor, is a virtual gathering of top industry executives, thought leaders, and designers from some of the biggest IP, chip design, semiconductor foundry and electronic system companies in the world. Log in to IDEAS to join with your peers to listen to industry leaders and technical experts discuss the semiconductor industry. And then ask them questions in live Q&A sessions.
Design automation and multiphysics simulation tools are key leverage points in your production flow where you have options available to not only reduce your risk profile but also influence the bottom line by reducing costs, improving product quality, and speeding time to market.  IDEAS is an opportunity for you to stay on top of what is going on in the electronic design market with Keynote presentations from senior industry executives including:
Len Orlando III Air Force Research Laboratory Sensors Directorate, Wright Patterson AFB
Prith Banerjee CTO, Ansys
Rob Aitken R&D Fellow, ARM
Vicki Mitchell & Rob Harrison VP of Engineering & Sr. Director at ARM
Dhiraj Mallick VP of Engineering at Cerebras Systems
Eric Ladizinsky Co-Founder and Sr. Scientist at D-Wave Systems
Mallik Tatipamula CTO of Ericsson SV
Subhasish Mitra of Electrical Engineering and Computer Science, Stanford University
Suk Lee Sr. Director of Design Infrastructure Marketing at TSMC
These distinguished, high profile executives will be sharing their insights on technology and business trends from multiple perspectives and will be taking live questions from audience members attending IDEAS.
The theme of IDEAS Digital Forum focuses on how multiphysics simulation is accelerating the twin industry trends of Moore and Beyond Moore. Moore's Law is racing towards ever smaller silicon process geometries, with 3nm now on the horizon. This enables huge ICs to be designed for AI/ML applications, high-performance computing, and 5G. But the expense of designing at the leading edge is also rising and a second evolutionary path has emerged called Beyond Moore, or More Than Moore,  that pushes a parallel evolutionary track based on a multi-die approach to system integration with technologies like 3DIC, wafer-scale integration, and a disaggregation of SoCs into discrete chiplets for applications ranging from intelligent sensors, autonomous, and edge-node compute.  It is a fascinating time to be in semiconductors with these complex market and technology forces creating many opportunities and tradeoffs on which approach to pick, based on your end application.
The afternoons of both days at IDEAS are taken up with technical Breakout Sessions featuring over 30 speakers from companies including:
| | | |
| --- | --- | --- |
| Intel | Nvidia | Qualcomm |
| Broadcom | MediaTek | ST Microelectronics |
| Samsung | Alphawave | Synaptics |
| Google | HP Enterprise | Xilinx |
These sessions will focus on practical design experiences for applications in the areas of 3D-IC electrothermal analysis, electromagnetic coupling, the timing impact of voltage drop, RTL power analysis, and power integrity signoff.  Here too, virtual attendees logged in to IDEAS will be able to submit questions to the authors in real time and get immediate answers.
For a broader perspective, the Multiphysics Solutions track will feature experts on industry-wide technology challenges including 5G communications, autonomous vehicles, designing in the cloud, and design for  reliability. They will highlight how electronic design is impacted by these larger industry drivers and the particular challenges they pose.
Please join us and your industry colleagues in exploring the latest in electronic design at IDEAS by registering at www.ansys.com/ideas – and see what's ahead.

Also Read
Ansys Multiphysics Platform Tackles Power Management ICs
Qualcomm on Power Estimation, Optimizing for Gaming on Mobile GPUs
The Largest Engineering Simulation Virtual Event in the World!
Share this post via: