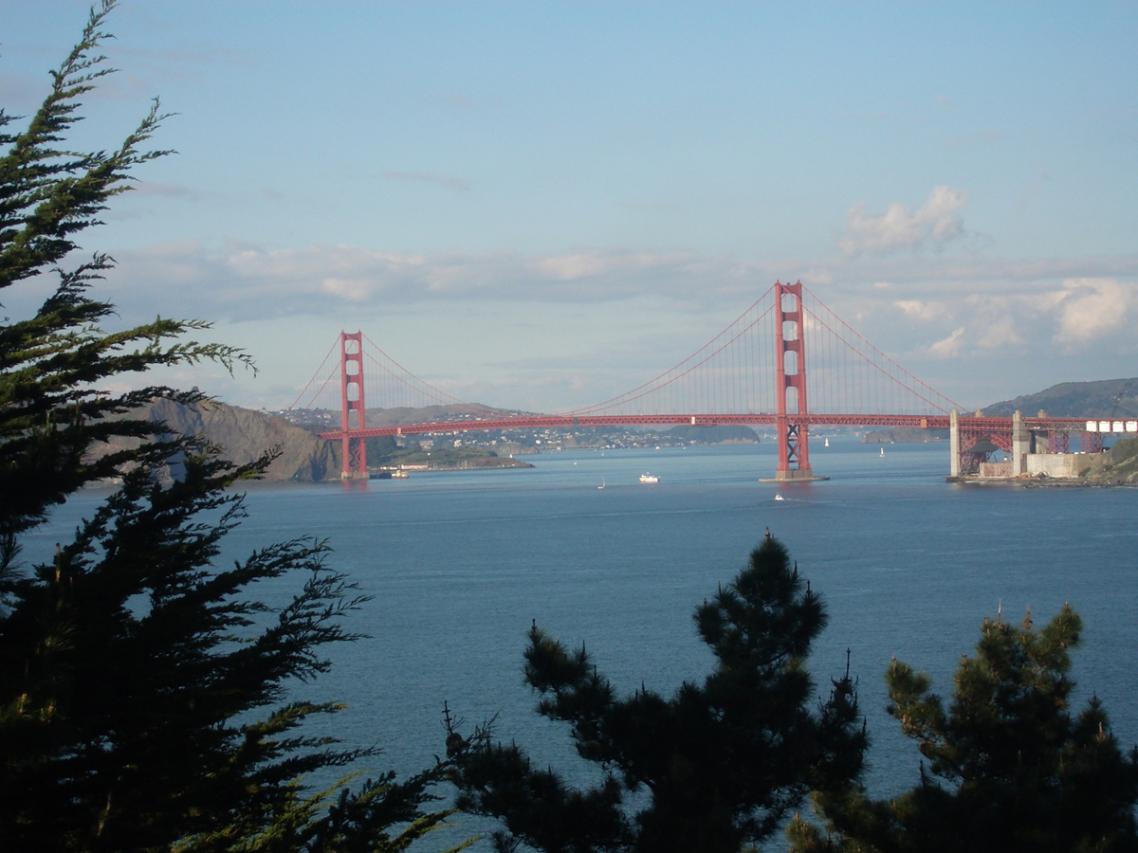 Well, you can wear flowers in your hair if you like, but it is a bit sixties. However, here are some things that I do recommend that you be sure to do.
Some of these recommendations require you to find a given numbered pier. The Ferry Building at the end of Market Street is effectively pier 0. Odd numbers go north (including pier 1½ ). Even numbered piers go south (although many are missing). I used to live near pier 40 and would regularly meet people trying to find pier 39 which is a couple of miles away.
See the Golden Gate Bridge. The best way is not to drive there or get a taxi, but to rent a bicycle (lots of places on that side of the city, try Googling "blazing saddles") and cycle across the bridge. You can then go down the hill into Sausalito. There is a regular ferry back from Sausalito to San Francisco and you can take your bike on it. Or you can keep going to Tiburon and get the ferry back from there.
Take a Tour of the Bay but ignore the official tours of the bay. Just take the ferry to Sausalito (from the Ferry Building or from pier 41), have a drink or a bite to eat, and get the ferry back. Cheapest bay tour available and voted the #2 most exciting ferry ride in the world by the Association of American Travel Writers (Kowloon to Hong Kong is #1 so rather a long way to go).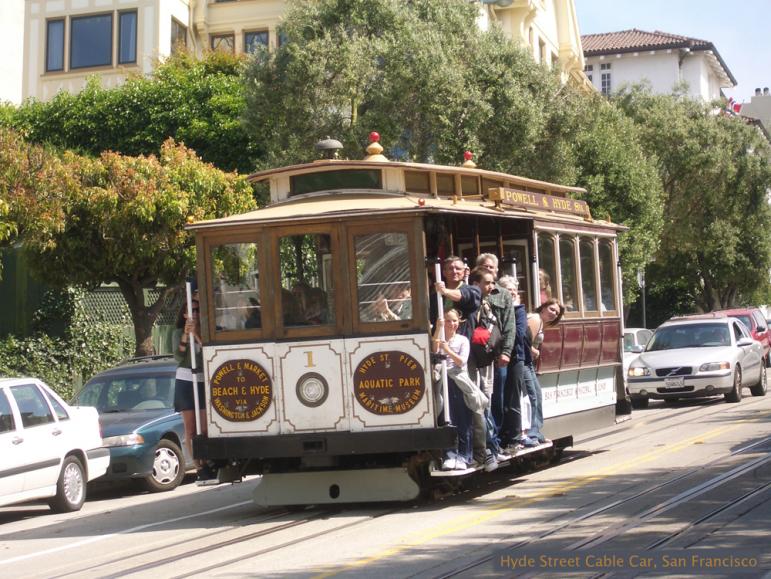 Ride a Cable Car. But don't wait in line for 40 minutes at Union Square or Fisherman's Wharf. Instead, go to the cable car barn on the corner of Washington and Mason. This where the whole system is driven from and you can watch the engines hauling the miles of cable under the streets. Also a museum of everything cable car. And then when you have finished, you can just get on a cable car without needing to stand in line, and go back downtown. The best ride is not to sit but to stand on the outside and hang on.
Don't go to Fisherman's WharfandPier 39. Everybody who lives here will tell you it's not worth it. OK, so you are going to go anyway. Then at least go and see the Musée Méchanique on Pier 45. It is a huge selection of coin-operated antique arcade machines. It is free although you'll presumably spend at least a few quarters in the machines.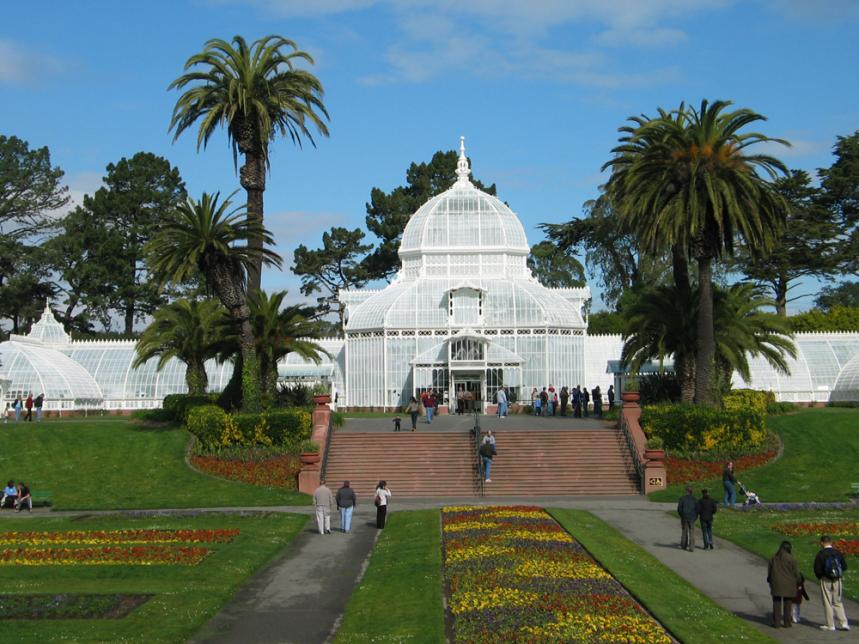 Go to Golden Gate Park. The most interesting things are the Conservatory of Flowers, the de Young Museum (closed on Mondays) and the Japanese Gardens and tea room. If you are a literary buff there is a garden containing every plant mentioned in Shakespeare. The California Academy of Sciences is also there but at $30 entry per adult it is very pricey. But if you are around on Thursday evening, it is open for only $12 with bars and music and without the place being overrun by school groups since it is adults only.
See Chinatown. Here's the best way to do it. Go to Union Square. Go shopping if that's your thing. Then leave Union Square on Stockton Street and walk through the Stockton Street Tunnel. When you come out at the other end you are in the back of Chinatown and it is like you have landed in another country. Stockton Street is the non-touristy part of Chinatown, full of food shops and the like. Go down the hill one block to Grant Street if you feel the need to buy the sort of things tourists like to buy in Chinatown.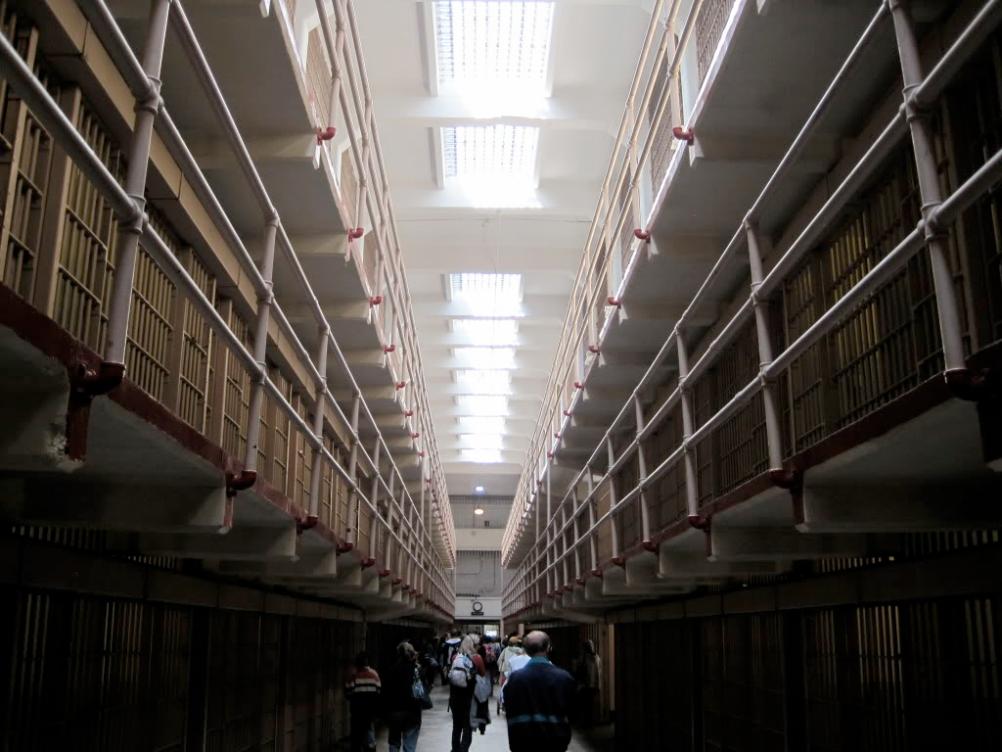 Go to Alcatraz. Warning: you must book a few days in advance. You will not get tickets if you just show up. Really. Much the best is to take the night tour, which leaves around 6 and gets back around 9. There are fewer people on the island and you get to watch the sun set through the Golden Gate. The ferry leaves from pier 33. You can buy tickets online.
The Exploratorium is the original hands-on science museum. Next year it moves to piers 13 and 15 but it is currently still at the Palace of Fine Arts, 3601 Lyon Street. Obviously it is a great place to take kids but anyone will find it interesting.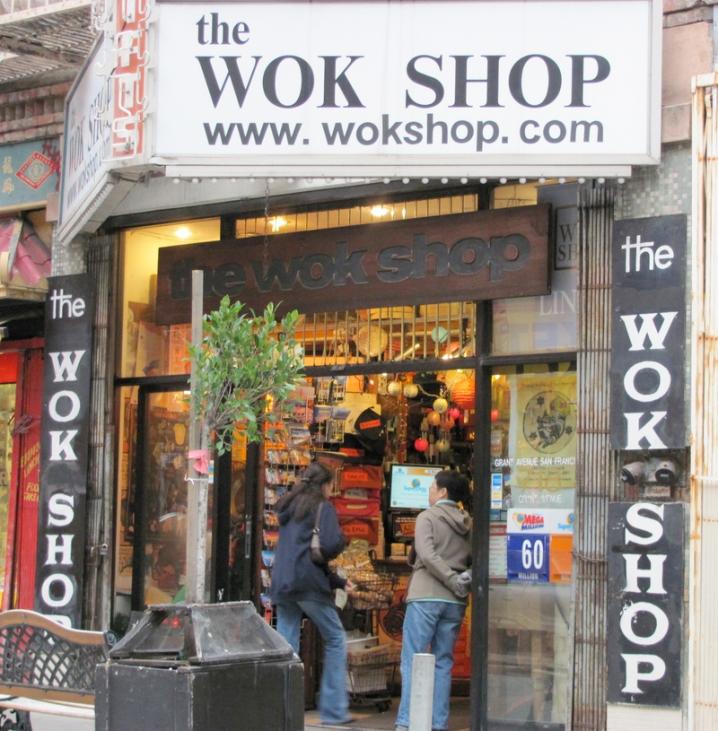 Finally a few shops with some history:
City Lights Books

founded in 1953 and closely associated with Allen Ginsburg and the other beat poets. A publisher as well as a bookstore, and now an official historic landmark. 261 Columbus at Broadway. Website.

826 Valencia

, the Pirate Store. It is actually a place for helping kids 6-18 with their writing skills, but they were in a space zoned for retail so they had to be a store too. They decided to be a pirate supply store. And they are. The story is told in this TED video. They have websites: Writing, Pirates.

Good Vibrations

, female friendly sex-shop since 1977. One block from Moscone, 899 Mission Street at 5[SUP]th[/SUP] and 2 other places. And a website.

The Wok Shop

. If you want a wok or any Asian-cooking-related tool, for over 35 years there has been nowhere else. 718 Grant Street between Sacramento and Clay. Website.

Rainbow Grocery

. Food co-op since 1975. Totally San Francisco sustainable, local, organic. vegetarian. 1745 Folsom Street. Worth going just to see it, even if you are unlikely to be doing your food shopping there as you are a tourist. Don't forget to take the bus. Website.

Ferry Building Farmers' Market

. On Saturday morning. The quality and range of the produce is extraordinary but you won't save any money, even compared to Whole Foods. Go early if you want to have fun trying to spot celebrity chefs. In the parking lots around the Ferry Building where Market Street ends at the bay.

Share this post via: