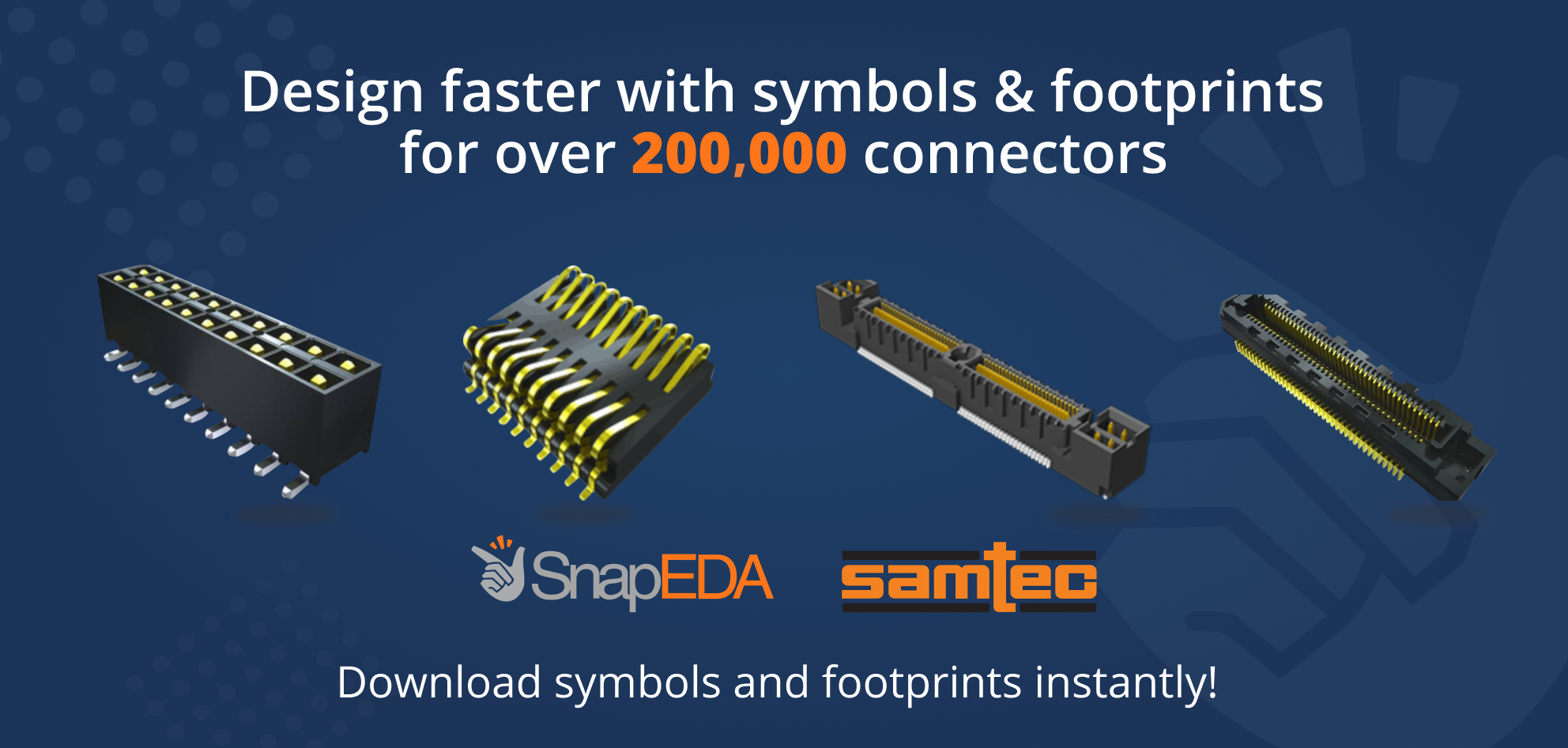 An exceptional customer experience starts before the sale. Successful companies realize it never ends. Dedicated post-sales support and a robust ecosystem for aftermarket product extensions are ingredients that tend to delight the customer. These comments are relevant in the consumer sector, but they apply to high tech as well.
In my last post about Samtec, I discussed the company's commitment to customer service. I'd like to review a couple of recent examples that illustrate how the company puts a "customer first" philosophy into action.
It's Easy to Integrate Samtec Products
Samtec recently published an overview of their expanded signal integrity (SI) evaluation kit portfolio that drives the point home about the importance of "try before you buy" as an element of customer delight. The company even has a trademarked term for their commitment to customer service, Sudden Service®.  Samtec has a broad portfolio of products to support high-speed data communication at the system level. They back that up with a broad portfolio of SI eval kits that allow you to test their products in your target system to ensure they meet performance requirements in a real setting.  Here are some highlights of recent additions to the portfolio.
NovaRay® SI Evaluation Kit
Samtec NovaRay® 112 Gbps PAM4 Extreme Density Arrays combine fully shielded differential pair design and two reliable points of contact. NovaRay is ideally suited for high-performance, dense systems found in the data center. The kit provides system designers and SI engineers an easy- to-use solution for testing NovaRay connectors. It delivers a high-quality system with robust mechanical design.
NovaRay Flyover® SI Evaluation Kit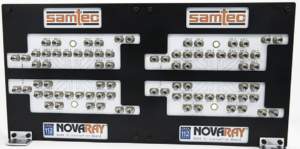 As data rates increase, trace length on PCBs decrease. Samtec's high-speed, Flyover® cable assemblies simplify PCB design and limit signal degradation in high data rate applications. Samtec's NovaRay Extreme Density & Performance Socket Cable Assembly uses 34 AWG Eye Speed® twinax cables. The NovaRay Cable Terminal includes rugged metal latching for mating with the NovaRay cable assembly. The NovaRay Flyover® SI Evaluation Kit offers engineers an easy to use platform to testing this bleeding edge solution.
FQSFP-DD to NovaRay Flyover SI Evaluation Kit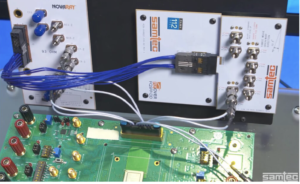 Samtec's Flyover QSFP Systems provide improved signal integrity and architectural flexibility by routing critical high-speed signals through low-loss, ultra low skew twinax cables, instead of through expensive, lossy PCBs. The ultra-high-density design includes sideband signaling via press-fit contacts to help increase airflow, and a multitude of "End 2" options that allow for maximum design flexibility. The FQSFP-DD to NovaRay Flyover SI Evaluation Kit offers an off-the-shelf option for testing Double Density Flyover QSFP Cable Systems with a NovaRay End 2 option.
AcceleRate® HD SI Evaluation Kit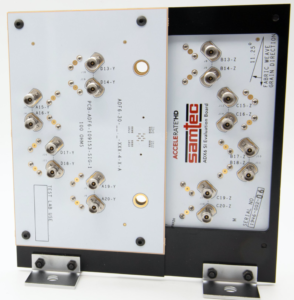 Samtec AcceleRate® HD Ultra-Dense Multi-Row Mezzanine Strips support high- speed, high-cycle applications with maximum routing and grounding flexibility. AcceleRate HD features milled Edge Rate® contacts with smooth mating surfaces to reduce wear and increase durability. The AcceleRate HD SI Evaluation Kit offers an off-the-shelf, easy to-use system for testing AcceleRate HD. Test engineers benefit from the high-quality system targeted at lab use.
UEC5-2 SI Evaluation Kit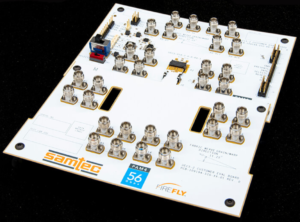 The Samtec 20+ Gbps FireFly™ Edge Card Socket Assembly is one part of a two- piece system within the FireFly Micro Flyover System™. It offers both a tiny footprint on the PCB and flexibility for both FireFly copper and optical cable assemblies. The UEC5-2 SI Evaluation Kit gives engineers an easy-to-use solution for testing UEC5- 2 and edge card connectors. UEC5-2 connectors are popular on FPGA/SoC evaluation and development kits, embedded computing boards and many other applications.
It's Easy to Design with Samtec Products
In a recent press release, Samtec announced over 200,000 symbols & footprints for its interconnect products. It turns out that engineers spend days creating digital models for each component on their circuit boards, such as symbols and footprints. Samtec and a company called SnapEDA teamed up to make these models readily available to engineers, because both companies believe that engineers deserve the best in terms of ease-of-use, quality, and convenience.
In the second quarter of 2020, SnapEDA created over 120,000 new Samtec connector models, including high-speed and micro-pitch board-to-board, edge card, and rugged connectors. With these new connector models, engineers can now easily discover and design-in Samtec products.
"Samtec is an inspiration when it comes to their dedication to the customer experience. Whether it's their 24-hour free sample program, or their endless pursuit to expand the availability of design resources for their products, Samtec is truly world-class. These new models are yet another example of that dedication to their customers," said Natasha Baker, CEO and Founder of SnapEDA, based in San Francisco, CA.
All models can be downloaded from Samtec's website. They are also available on SnapEDA, as well as through over a dozen of its collaborators including Digi-Key and Mouser. Formats supported include Cadence OrCad, Allegro, Altium, Autodesk Eagle, Mentor PADS, KiCad, PCB123, and Proteus.
Does your system level cable/connector vendor do all this for you? If not, you may want to give Samtec a call.
Share this post via: