Podcast EP191: The Impact of Evolving AI System Architectures and Samtec's Role with Matt Burns
Dan is joined by Matthew Burns, Matt develops go-to-market strategies for Samtec's Silicon to Silicon solutions. Over the course of 20+ years, he has been a leader in design, technical sales and marketing in the telecommunications, medical and electronic components industries.
Matt and Dan discuss revelations from the recent AI Hardware & Edge Summit and the OCP Global Summit. The deployment of new AI system architectures are enabling many new capabilities, including those based on large language models (LLMs).
These architectures demand tremendous data communication performance, an area where Samtec can make a huge difference. In this broad and informative discussion Matt describes how Samtec's products can help to deploy new AI system architectures, with a look at what the future holds.
The views, thoughts, and opinions expressed in these podcasts belong solely to the speaker, and not to the speaker's employer, organization, committee or any other group or individual.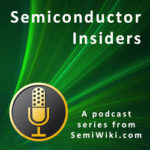 Share this post via:
---