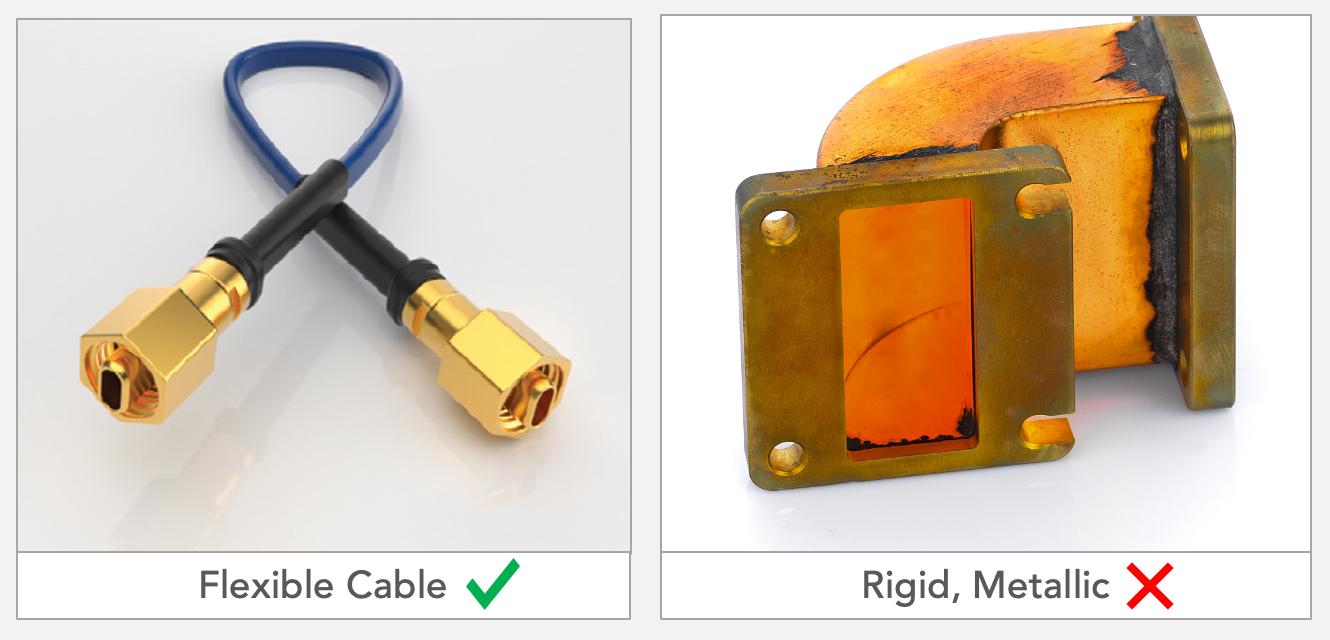 We are all familiar with the tradeoffs between copper and fiber for digital signal transmission. The short version is that fiber is flexible, like copper but supports higher data rates with less loss over longer distances. The bad news is that converting digital signals to light and back again isn't a trivial process. These kinds of challenges also exist in the world of high-frequency analog transmission. For millimeter-wave applications, co-axial cable is the standard, just as copper is for digital. For higher frequencies and lower losses, waveguides are the step-up technology. This approach requires rigid structures that take up a lot of room and don't route well. See the photo above. That is, until Samtec invented the first flexible waveguide cable. Read on to see how Samtec innovates a new approach for high-frequency analog signal propagation.
The Story of Waveguides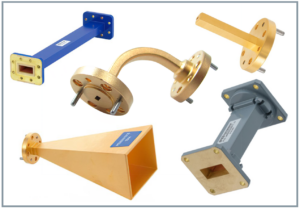 Thanks to Wikipedia, you can get a good overview of waveguide technology, its applications and its history here. As the name implies, these structures guide high-frequency signals through a defined, low-loss path as the signal propagates through air. The structures involved can be quite impressive, almost artistic in nature.
While these structures are eye-catching, they defy the mandate of every system design for a compact, efficient form factor.
Fortunately, the folks at Samtec have a nack for inventing new ways to propagate signals that is efficient, low loss and fits all design parameters. That core competency has allowed the company to re-invent the waveguide concept.
The Samtec Approach to Waveguides
What if waveguides could have a small profile and facilitate flexible routes with no loss of performance? This is exactly what Samtec is delivering, raising the bar for system design once again. Its next generation waveguide technology supports high frequency, low loss performance with a small form factor flexible cable. The product line appears to be a first for the industry.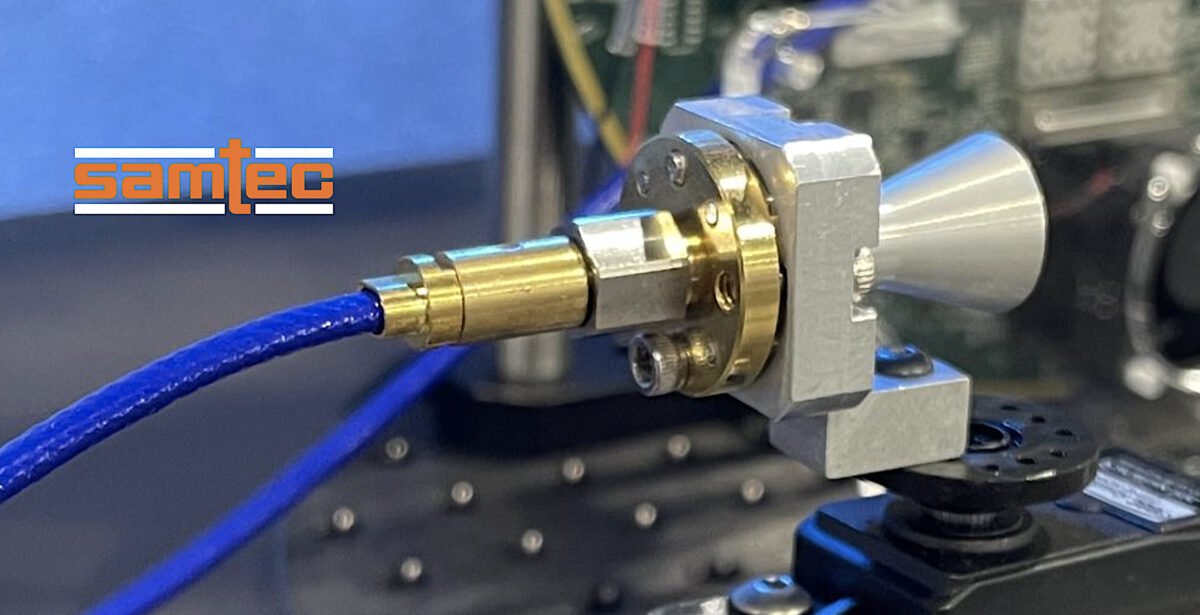 This new, high-frequency micro waveguide technology supports the demands of next generation millimeter wave systems. It uses a cable design allowing flexibility and a reduced size and supports frequencies up to 90 GHz, but with a loss performance greatly improved over coaxial cables.
As we see in the prior photos, higher frequencies often require the use of rigid, metallic waveguides. Samtec's technology provides an alternative solution that is flexible, easier to use, and lower cost, while also maintaining the near-loss performance of a traditional rigid waveguide. This combination of features is unique and will open the door to new product designs.
Samtec recently demonstrated multiple applications of its new flexible waveguide technology at IMS 2023. You can check out this blog that describes the event. There is a 2.5-minute video in that blog that is worth watching. You will see the applications in action and get to see some impressive real-time statistics as well.
To Learn More
Samtec is focused on delivering world-class signal integrity. You can learn more about this corporate obsession here. The new, flexible waveguide products are another way Samtec delivers on this promise. I can't wait to see what new products are inspired by this capability.
Over the next few weeks Samtec will deliver a lot more information about this new product line. Things like:
Series information: WF12 (E-band waveguide), WGBA (adaptor), WF15 (V-band waveguide)
Product overview
Catalog page
Prints
Videos
And more
If you're interested in learning more, bookmark this page and check on it from time to time over the next few weeks.  You won't be disappointed.  And that's how Samtec innovates a new approach for high-frequency analog signal propagation.
Also Read:
Signal Integrity 101: Fundamentals for Professional Engineers
PCI-SIG DevCon and Where Samtec Fits
Samtec Dominates DesignCon (Again)
Share this post via: