Using Bluetooth for positioning is a topic I have touched on before, for location services, keyless entry, and asset tracking among other applications. Earlier implementations depended on measures of received signal strength and angle-of-arrival / angle-of-departure, but these have limited accuracy in environments with complex reflection paths such as a parking lot or indoor environments. They also have limited security, driving implementations paired with UWB for keyless entry though not necessarily fixing security problems in the Bluetooth path. The Bluetooth SIG felt they could do more with BLE and continues to move towards a better solution.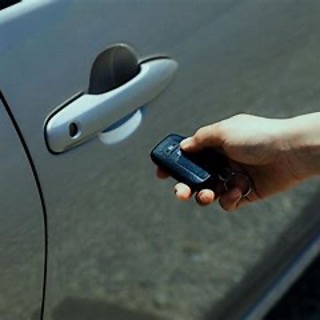 Channel sounding for high accuracy secure positioning
Channel sounding in the cellular world is a technique commonly thought of for characterizing channels for MIMO platforms. It was also popular in early radio-based navigation systems. These methods leverage round-trip signaling across multiple channels, using phase difference or time of flight to minimize multi-path effects or to increase positioning accuracy.
The Bluetooth SIG is working on standardized channel sounding in an upcoming release, allowing solution builders to leverage the ubiquity and low power advantages of BLE to further extend value to multiple applications. By combining estimates across multiple channels, channel sounding can achieve position accuracies down to tens of centimeters.
This capability can offer significant improvements over current keyless entry systems for cars both in accuracy and in reliability in congested environments such as a parking lot. Even more important, improved security in Bluetooth channel sounding will defeat relay attacks which have been demonstrated quite recently. Such attacks allow an attacker to trick a victim car into opening locks.
Channel sounding will also be valuable in asset tracking, say in a warehouse where small packages may still be difficult to locate without sufficient positioning accuracy. The same capability could also become very popular for indoor wayfinding, for example in large malls or other buildings.
Opportunity
Market analysts forecast that over 500 million Bluetooth-based low power positioning devices will ship annually by 2030, based on a CAGR of 28.5% from 2022 to 2030. The keyless entry subset of this market also demands the high security offered by this planned release to defeat distance-spoofing and relay attacks and is estimated to reach $5.5B by 2032, at a CAGR of 12.8%. Meanwhile the asset tracking IoT market wants precision positioning to optimize warehouse operations. This market is expected to grow to $8.5B by 2030.
CEVA and channel sounding
CEVA has been a well-established and respected supplier of embedded Bluetooth technologies over the last 20 years through their RivieraWaves family supporting both classic and LE profiles. Since the official channel sounding option is still in discussion in the Bluetooth SIG, CEVA decided to get ready early with a release of their own, aiming to track the anticipated standard as closely as possible. Not a bad idea. That option should allow builders to refine product ideas, ensuring they will be ready when the standard is ratified and solutions are qualified.
You can read the press release HERE and learn more  about CEVA's Bluetooth connectivity solutions.
Share this post via: