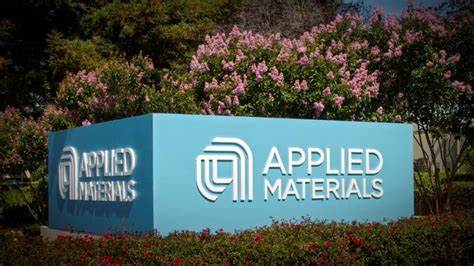 -AMAT put up good numbers despite slowing cycle
-Growing backlog will help them manage declining orders
-Parts shortages still haunt but improving for 2-4 more quarters
-2023 will be down- too early to tell how much- 2024 who knows
Good numbers but already adjusted for China
Applied put up revenue of $6.7B and EPS of $2.03 versus already lowered estimates on a pre-announcement of $6.45B and $1.73EPS. Guidance is for $6.7B +-$400M and EPS of $1.93 +- $0.18 versus current street estimates of $6.45B and $1.83. So guide is somewhat flattish and likely dependent upon how many parts they can get so they can start to use up the backlog.
China negative hit of $2.5B next year hoping to mitigate
Applied has an initial estimate of a $2.5B revenue hot to 2023 from the China restrictions. They think they can work that down to $1.5B to $2.0B through licensing and help from customers. Its clearly too early to tell how quickly licenses will come from the US government and how many they will grant.
Management won't estimate 2023 revenue other than down
Management didn't want to offer up an estimate of how far down WFE is likely to fall in 2023. Our guess is that there are far too many moving parts and unknowns to come up with even an educated guess other than to say its obviously going to be down but no guess as to how far. Management also seemed to demur of whether 2024 will be up or down…. its just unclear. Others we have heard from and spoken to seem to be talking about 20% down in 2023 but we think that's a best guess at this point.
Memory obviously much weaker than foundry logic
Its no surprise give Microns recent announcement for worsening business that memory is way worse than foundry/logic. Sounds like foundry/logic may be flattish to slightly up while memory is almost solely responsible for all the downturn. We haven't heard a lot from the other memory makers but that is likely another shoe to drop on worsening memory spend.
Still supply limited by parts shortages
Applied's backlog continues to grow as they are still having issues getting enough parts to get tools out the door. Management suggested we may see another 2 to 4 quarters of parts issues before we get back to a more normalized environment. Applied has clearly been one of the harder hit with parts shortages as we believe their prior relationships with suppliers was more adversarial. It does sound like progress is being made but obviously not fast enough.
Service business helps even more
Applied service business continues to help smooth revenue out as the more steady business continues to grow with the number of tools in the field.
While an increasing contributor it still can't make up for memory's down cycle.
The stocks
The stock of Applied will obviously bounce as it could have been worse but wasn't. Investors have forgotten already that the results are measured against a pre-announcement and already reduced estimates so its pretty easy to meet them as the estimates were only recently announced. All this still doesn't change the fact that there is a whole year of downside in front of us and numbers will certainly have more to come down. Applied is in good shape relative to Lam given a smaller memory mix but far from as immune as ASML is with is infinite backlog.
We still see no good reasons to go out and buy the stock as it will tread water within a range depending on which way the wind blows that day. We need to wait until we see at least some formation of a bottom. Right now we continue to stare into a great unknown.
About Semiconductor Advisors LLC‌
Semiconductor Advisors is an RIA (a Registered Investment Advisor),
specializing in technology companies with particular emphasis on semiconductor and semiconductor equipment companies. We have been covering the space longer and been involved with more transactions than any other financial professional in the space. We provide research, consulting and advisory services on strategic and financial matters to both industry participants as well as investors. We offer expert, intelligent, balanced research and advice. Our opinions are very direct and honest and offer an unbiased view as compared to other sources.
Also read:
KLAC- Strong QTR and Guide but Backlog mutes China and Economic Impact
LRCX down from here – 2023 down more than 20% due to China and Downcycle
Is ASML Immune from China Impact?
Share this post via: