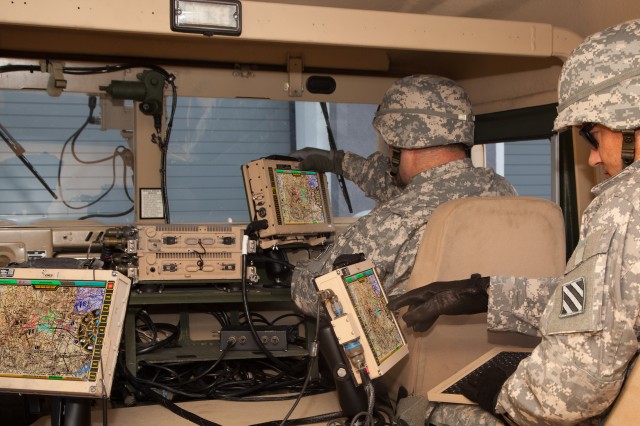 This will be the year of the semiconductor foundry ecosystem, absolutely. Right in between the Samsung SAFE Forum and the TSMC OIP Open Ecosystem Forum, Intel Foundry Services (IFS) just announced a United States Military, Aerospace, and Government (USMAG) Alliance.
Brilliant move, of course, due to the US Government now being actively involved in the semiconductor industry (CHIPS Act) and the current geopolitical landscape where the defense electronics market is literally exploding.
Early in my career I worked in the federal systems group of a computer company and was read into a Reagan era Star Wars project. It was mind blowing. Not only does this keep us safe, the commercial sector gets to benefit from this type of R&D and Hollywood gets "inspiration" for future entertainment. Seriously, I read a Tom Clancy novel that is now a movie that was strikingly similar to a project I participated in. Enough said, I don't want a visit from the FBI.
As with automotive and other consumer markets, the semiconductor content of defense related electronics is increasing exponentially. Drones, smart weapons and vehicles just to name a few and the lifespan of some of these products being less than a smart phone.
The issue at hand is: How do we secure the supply chain for defense related electronics? As we have discovered in the Ukraine, Russian weapons are filled with US based chips and that has to stop.
The announcement:
Intel Foundry Services (IFS) today launched a strategic addition to its design ecosystem Accelerator program. The new USMAG (United States Military, Aerospace and Government) Alliance brings together a trusted design ecosystem with U.S.-based manufacturing to enable assured chip design and production on advanced process technologies and meet the stringent design and production requirements of national security applications. A first in the industry, the program's initial members include leading companies like Synopsys, Cadence, Siemens EDA, Intrinsix and Trusted Semiconductor Solutions.
"Semiconductors enable technologies critical to U.S. national security and economic and global competitiveness. Intel is committed to restoring end-to-end U.S. chipmaking leadership through major investments in both R&D and scale manufacturing here in the United States. As the only U.S.-based foundry with leading-edge process capabilities, IFS is uniquely positioned to lead this effort and galvanize the ecosystem to build a more resilient and secure supply chain for U.S. military, aerospace and government customers."–Randhir Thakur, president of Intel Foundry Services
Let me remind you that IFS employs two key ecosystem executives; Suk Lee and Lluis Paris who I worked with over at TSMC. They built the mighty TSMC OIP and proved without a shadow of a doubt that ecosystem is everything. Why is this important to us personally? Because this will help keep our families safe.
Why It's Important: National security and government applications focus on securing vital information systems and decision networks, requiring scalable chip design and production capabilities. Leading- edge semiconductors are the bedrock of these systems and networks. In addition to requiring the most advanced process technologies, MAG applications also impose unique functional requirements like radiation hardening by design, wide ambient temperature tolerance and others. Securing these chips requires end-to-end capabilities across the semiconductor design and manufacturing life cycle. A closely coordinated effort between advanced manufacturers and their electronic design automation (EDA), IP and design service alliance members is crucial to deliver the functional and operational security required by MAG applications."
How It Works: Through the USMAG Alliance, IFS will collaborate with members to enable their readiness to support MAG designs on leading-edge technology nodes. The alliance will ensure that EDA members' tools are optimized to deliver secure design methodologies and flows and enabled to operate in secure design environments, while meeting the requirements of IFS' process design kits (PDK). IFS will also work with IP-provider members to deliver design IP blocks that serve MAG specifications for quality and reliability. Finally, IFS will enable the members who provide design services to implement USMAG design projects using IFS reference flows and methodologies. The USMAG Alliance will provide an assured and scalable path for customers to deploy designs that fully achieve the unique requirements of MAG applications.
About the IFS Accelerator: In February 2022, IFS launched its Accelerator design ecosystem program to help foundry customers bring their silicon products from idea to implementation. Through deep collaboration with industry-leading companies, IFS Accelerator taps the best capabilities available in the industry to help advance customer innovation on Intel's foundry platform offerings. The IFS Accelerator provides customers a comprehensive suite of tools, including validated EDA solutions, silicon-verified IP and design services that allow customers to focus on creating unique product ideas.
You can see the full press release HERE.
Also Read:
3D Device Technology Development
Intel Foundry Services Puts PDKs in the Cloud
Share this post via: