Project Analyst / PMO student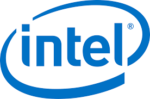 Intel
Job Description
If you are passionate about Intel security domain's and want to take part in establishing new cutting edge security products for Intel's CPU – your place is with us.
Intel's Platform Security team (PSTE) is looking for Project Analyst / PMO student to join PSTE Program Management Office and take part in an exciting and innovative Confidential Compute project.
As a Project Analyst / PMO, you work closely with internal partners to establish, maintain, track project progress and system's indicators with the goal of improving long term visibility, predictability and enabling data decision making.
Our strong engineering discipline strives to enable predictable and efficient execution, and our Program Management Office is passionate about building innovative ways to best execute our product strategy.
Roles and Responsibilities:
Implement and maintain project management plans, tracking progress against plans, develop and publish metrics and dashboards
Perform analysis in the areas of project management, efficiency, technical indicators and risk management
Work independently with the first line through senior management to provide regular analysis and recommendations in all aspects of project management
Identify cross-organizational execution enhancements and lead implementation of innovative solutions
Qualifications
Registered student in Industrial and Management engineering, Information Systems student or with equivalent engineering knowledge with 2 years till graduation
Project management processes and methodologies
Excellent knowledge of Microsoft Office applications
Working knowledge of Excel pivot tables, formulas, and VBA power pivot would be an added advantage
Communication skills at both technical and business levels
Excellent self-learning capabilities
Good and fluent Hebrew and English
Apply for job
To view the job application please visit jobs.intel.com.
Share this post via:
---