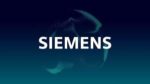 Website Siemens EDA
Overview:
Specifically looking for candidate(s) with experience in power transmission and distribution on high and medium voltage equipment relays
This position will primarily support the Phoenix Region, with maintenance I&C, commissioning activities and troubleshooting emergent electrical issues.
This is a field, travel type position.  The travel – up to 75% – could be national depending on where the need is.
This position may be called on to support new unit installations and commissioning activities throughout Siemens.
Requirements:
Demonstrated knowledge of power transmission and distribution systems required
Must have experience with Switchgear, MV or HV Circuit breakers
Knowledge and/or experience with SF6 Gas circuit breakers, metal clad/vacuum switchgear.
Knowledge and/or experience with breakers or high voltage equipment testing, including analyzing test results and equipment condition assessment
Must have experience in troubleshooting & repair of electrical control circuits
Must have very good organizational skills to plan work scope, personnel and equipment logistics
4+ years of directly related equipment experience
Must have effective verbal and written communication skills, as well as good presentation skills
Proficient with Microsoft Office suite, especially Word, Excel & PowerPoint, experience with project management software, a plus.
Must be familiar with OSHA safety practices and perform duties within specified guidelines to ensure safety of self and supporting crew
Must be highly motivated and a team player; must foster an inclusive work environment and respect all aspects of diversity
Must be available to respond for emergency and relief assignment.
This position may be hired at a lower level than posted if the candidate's experience warrants.
At Siemens, we are committed to an ownership culture, in which every employee takes personal responsibility for our company's success. We utilize lean principles and seek to continually improve our processes and customers' experience.
Can you see yourself, learning, growing, and succeeding here? If so we'd like to meet you!
We offer flexible vacation time, a matching 401K plan, profit sharing, full health, life, vision and dental benefits.
Share this post via:
---