C++ Machine Learning System Engineer
Full Time
Applications have closed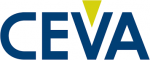 Website CEVA
Description
The Vision Business Unit (VBU) is a small and dedicated group in CEVA. We offer our customers the most specialized cores and algorithms to run any Computer Vision based application, including Machine Learning and Neural Networks. Areas such as Artificial Intelligence, Virtual Reality and Augmented Reality push us to deal with cutting edge technologies that our customers' near future products require. The solutions are related to variety of markets such as Automotive, Smartphones, Drones, Surveillance and more.
We are now hiring an experienced System Software Developer, with focus on Machine Learning.
As a Machine Learning Engineer, you will join the Machine Learning system team that develops and maintains systems software for complex Machine Learning algorithms running on CEVA platform in variety of products like drones, cameras, and cars.
This unique team plays a vital role in enabling these products to run Machine Learning algorithms by building core technologies and platform solutions that are not only competitive, but industry-first.
Requirements
B.Sc/M.Sc. in Engineering, Computer Science from a leading institute
5-10 years of C++ software development experience – must
Experienced with ML frame works such as TensorFlow, pytorch, ONNX, caffe –
Strong knowledge of software design, programming techniques
Strong knowledge of C++ and Python
Deep understanding of embedded systems architecture: CPU, memory, Operating Systems and device drivers – advantage
Project management skill – advantage
Experience with DSP processors – advantage
Candidate must be highly motivated and have strong written and verbal communication skills in Japanese and English.
Candidate must have good communication skills and must be able to work in collaborative environment.
Candidate must have an experience of working as part of R&D organization or with colleagues located outside of Japan.
Candidate MUST be able to speak and communicate in Japanese.
Share this post via:
---