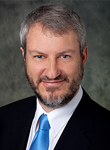 It has been incredible to watch the Semiconductor IP market grow from millions to billions of dollars during my career in Silicon Valley. In fact, more than half of my professional experience involves IP so when I talk about what it takes to be successful it is certainly worth a listen.
In my opinion the key ingredient to a successful IP company is engaging with your customers, partners, and ecosystem which brings me to the #1 engaging Semiconductor IP company. During my travels around the world the IP company I run into the most, be it conferences, customers, or the foundries, is Silicon Valley's own Analog Bits, absolutely.
When was Analog Bits formed? What was your inspiration for creating the company?
Analog Bits has been at the forefront of mixed-signal IP for last 20 years. In the early days at Sun and Fairchild I was a hands on engineer and later it became more a manager function and all we were doing is managing to cover up mistakes. I got tired of it and wanted to build a company with some of the brightest minds in the field and where I could do real engineering again and to this date I still enjoying inventing clever circuits transistors. Early on we started as a consulting company and 2003 and beyond we transformed to be an IP company more centered around merchant foundries.
How have your products evolved? What has been the basis for your lasting success?
Analog Bits has always been about listening to the needs of our customers, many of whom are leaders in their respective fields. We started with PLLs, DLL, IO's and memory IP, and have expanded to include SERDES, PVT, POR. We are now servicing customers down to 7nm.
We've always heard about the importance of low power, small size, enabling customer differentiation and – of course – product quality. In addition to list of repeat customers, we have also entered newer markets such as enterprise and automotive where power is an important consideration.
Where is Analog Bits based?
We have grown as the semiconductor industry grew, but always in Silicon Valley. All of our team is based here in Silicon Valley, which has given us access to the high quality technical resources and places us close to many of our customers and serving international customer from one location. If customers need something special last minute we are able to react quickly as a team.
How have you seen the market evolve?
A few years ago, we had companies using us in digital cameras, video games and communications satellites. We keep evolving along with the industry and are now servicing diverse markets such as enterprise, IOT, automotive – and even Enterprise Storage around the world. Like all semiconductor business change is the only constant and we adapt quickly as a company to change.

What types of your products are in most popular?
Our PLL products have been a standard for many, many customers. Our SERDES PHY's have been selected by many market leaders for use in their chips. Lately, our PVT and POR products have been seeing increased demand since they are so small and flexible. We provide our products in both custom and off-the-shelf (OTS) products, with options for semi-custom as well.
Why do so many customers return to you?
We have strong reputation for quality – in products, with our customers and in our ecosystem partnerships. I think that quality and reliability have made us what we are today. Having said that, we enable product differentiation amongst our customers – which is all about power and size efficiency. Always "works first time" helps keeps customer costs and schedules in check – and we are very proud of that.
What's next for Analog Bits?
We have some amazing new products coming out. Support for new process process nodes is part of that but also smaller and lower power IP solutions too. Reducing the impact of mixed signal IP means more flexibility for our customers and an economic advantage of not having to have an in-house team to develop the best and depend on partners like us.
About Analog Bits
Founded in 1995, Analog Bits, Inc. (www.analogbits.com), is the leading supplier of mixed-signal IP with a reputation for easy and reliable integration into advanced SOCs. Products include precision clocking macros such as PLLs & DLLs, programmable interconnect solutions such as multi-protocol SERDES and programmable I/O's as well as specialized memories such as high-speed SRAMs and TCAMs. With billions of IP cores fabricated in customer silicon, from 0.35-micron to 16/14-nm processes, Analog Bits has an outstanding heritage of "first-time-working" with foundries and IDMs.
Also Read:
CTO Interview: Jeff Galloway of Silicon Creations
CEO Interview: Srinath Anantharaman of ClioSoft
CEO Interview: Amit Gupta of Solido Design
Share this post via: