Given the recent acquisitions the ASIC business is coming full circle as a critical part of the fabless semiconductor ecosystem. The most recent one being the SEMIFIVE acquisition of IP industry stalworth Analog Bits. These two companies came to the industry from opposite directions which make them a perfect match, absolutely.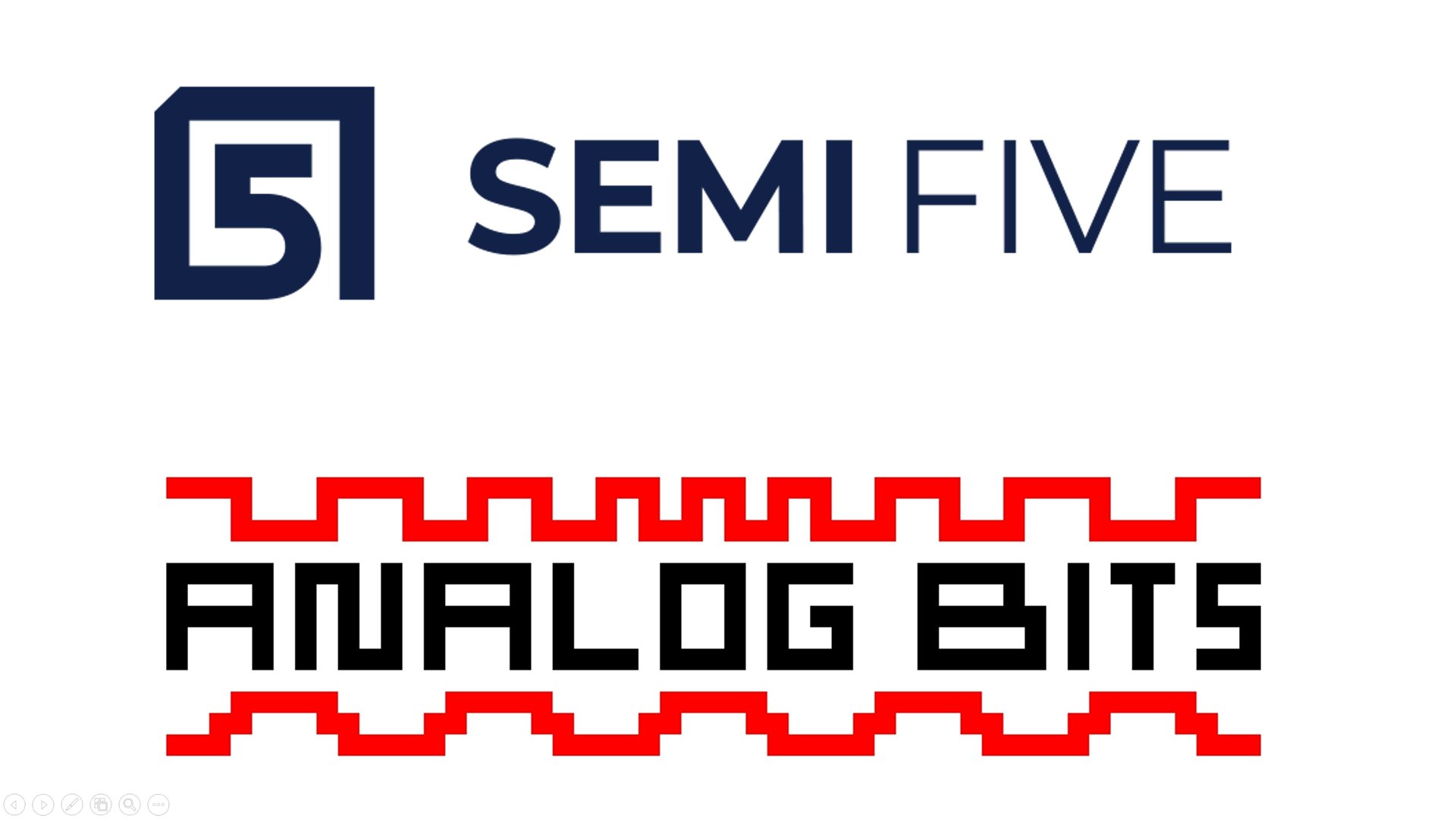 Analog Bits was founded in 1995 here in Silicon Valley the traditional way. Started by a group of engineers as a consulting company. In 2003 they pivoted to an IP company in concert with the foundries. This was a bootstrap operation (no debt) focused on customer success. I don't recall my first engagement with Analog Bits but it was many years ago and for the last 4 years we have collaborated on SemiWiki.
Analog Bits is a critical supplier of leading edge mixed signal IP in the SoC, mobile, hyperscale, AI, and automotive communities. They started with PLLs, DLL, IO's and memory IP, and have expanded to include SERDES, PVT, and POR. They are now serving customers down to 3nm which means intimate foundry relationships.
They have customers all over the world but more importantly Anaolg Bits is closely partnered with the top foundries: TSMC, Samsung, Globalfoundries, UMC, and had a recent announcement with Intel Foundry Services. As a foundry person myself I know the inside story here and let me tell you that it is an amazing achievement for a 50 person company.
SEMIFIVE took the opposite approach. After getting his PhD in Computer Architecture from MIT in 2012, Brandon Cho spent five years at Boston Consulting Group in Korea. In 2018 he joined SiFive in Korea and SEMIFIVE was spun out eight months later. Brandon and company have raised more than $100M in Korea thus far and now with a Silicon Valley based IP division (Analog Bits) expect them to raise more funds in California.
Here is a 2020 video explaining more about SEMIFIVE and what they do:
After the Analog Bits acquisition, SEMIFIVE has more than 350 employees and a solid base in North America. My prediction is SEMIFIVE will raise more money outside of Korea, do more acquisitions, and evolve into a multinational ASIC powerhouse.
They key to the ASIC business of course is IP and foundry relationships. SEMIFIVE has a close relationship with Samsung but does not currently work with TSMC. Analog Bits works closely with all foundries but has a very close relationship with TSMC. Seriously, it seemed like every time I was in Taiwan the Analog Bits team was there. To ensure these relationships continue unaffected by the acquisition Analog Bits will operate separately to remain foundry neutral.
Bottom line: To me this acquisition is another 1+1=3. SEMIFIVE gets a strong IP base in North America plus foundry and customer relationships that have been silicon proven for 20+ years. Analog Bits gets the ability to scale rapidly and increase the depth and breadth of their IP offering.
About SEMIFIVE
SEMIFIVE is the pioneer of platform based SoC design, working with customers to implement innovative ideas into custom silicon in the most efficient way. Our SoC platforms offer a powerful springboard for new chip designs and leverage configurable domain-specific architectures and pre-validated key IP pools. We offer comprehensive spec-to-system capabilities with end-to-end solutions so that custom SoCs can be realized faster, with reduced cost and risks for key applications such as data center or AIenabled IoT. With a strong partnership with Samsung Foundry as a leading SAFETM DSP partner, as well as the larger ecosystem, SEMIFIVE provides a one-stop shop solution for any SoC design needs. For more information, please visit www.semifive.com.
About Analog Bits
Analog Bits, Inc. is the leader in developing and delivering low-power integrated clocking, sensors and interconnect IP that are pervasive in virtually all of today's semiconductors. Products include a wide portfolio of precision clocking macros PLLs and XTAL and RC Oscillators, Sensors to monitor Temperature, Voltage Drops, Voltage Spikes, System Power Integrity with integrated or separately available bandgaps and ADC's. We connect the logic voltage of synthesized digital logic to external physical world using our unique programmable interconnect solutions, such as multi-protocol SERDES, C2C I/Os and differential transmitters and receivers. For more information, please visit analogbits.com.
Also Read:
Low Power High Performance PCIe SerDes IP for Samsung Silicon
On-Chip Sensors Discussed at TSMC OIP
Package Pin-less PLLs Benefit Overall Chip PPA
Share this post via: