Webinar: Trusted Traceability – Follow cold brew coffee from farm to fork throughout supply chain collaboration
September 21, 2022 @ 5:00 AM

-

6:00 AM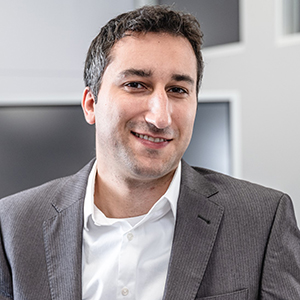 Learn how to leverage IoT, cloud analytics and blockchain technology to provide transparency across the value chain.
Customer trust has a direct impact on the sales potential of any industry. The basis for customers' decision-making is changing from brand loyalty to data-based evidence to understand more about the food origin, processing, and reduction of food wastage. With Trusted Traceability, the data can be linked along the value chain. Through the gained transparency, you can successfully manage your supply chain, trace down quality issues, proof the origins of a product, and fulfil legal regulations.
In this webinar you will learn how Siemens uses the latest technologies in IoT, cloud analytics and blockchain to create trust and transparency for various stakeholders.
Don't miss the entire webinar series:
Session 1: September 7, 2022
Session 2: September 14, 2022
Session 3: September 21, 2022
Session 4: September 28, 2022
Session 5: October 12, 2022
Meet the speakers
SIEMENS DIGITAL INDUSTRIES SOFTWARE
Sharlene Solomon
Digital Enterprise Industry Manager – CP&R
Sharlene is a Digital Enterprise Industry Manager for Consumer-Packaged Goods at Siemens, where she applies emergent and innovative technologies to help make the digital enterprise a reality.
Sharlene holds a degree in Electronic Engineering from the University of Kwa-Zulu/Natal in South Africa and currently lives in the Chicago area with her husband and 2 daughters.
SIEMENS AG
Ramin Ghanipanah
Senior Business Consultant
Ramin Ghanipanah is a Senior Business Consultant at Siemens where he combines his background of OT and IT knowledge to consult customers and implement digital solutions.
Share this post via: