SemiWiki WEBINAR: The Transformation of the Semiconductor Industry Update!
August 15, 2019 @ 10:00 AM

-

11:00 AM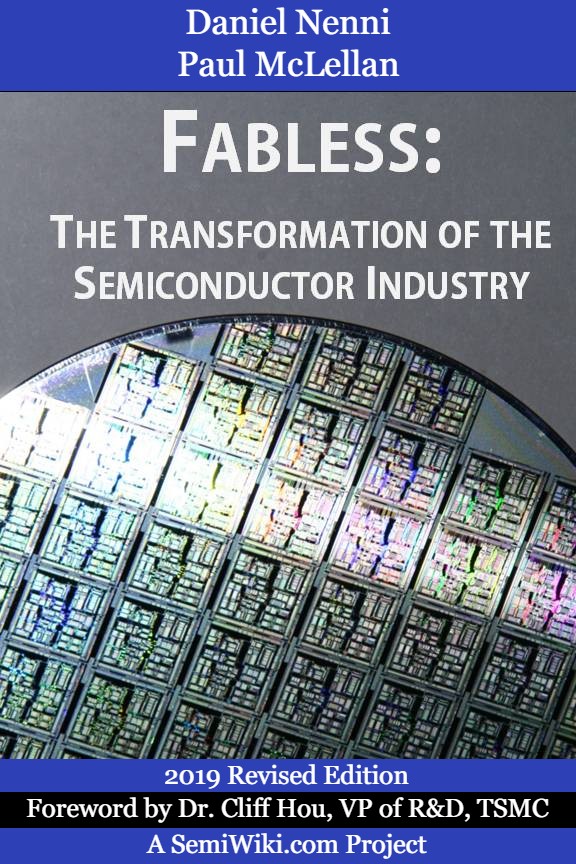 This WEBINAR is a brief presentation on the 2019 revised edition of the popular book "Fabless: The Transformation of the Semiconductor Industry" followed by a Q&A session on the future of the semiconductor industry with co-author and publisher Daniel Nenni. Registered attendees will receive a free PDF version of the book. A lot has happened in the semiconductor ecosystem since we first published in 2013 so we decided to do a revised edition. It has grown more than 50 pages and includes updates from eSilicon, Synopsys, Mentor Siemens, Cadence, ARM, and new "In Their Own Words" entries from Achronix, Methodics, and Wave/MIPS. Also included are industry updates on: FPGA, Foundry, EDA, IP, TSMC, GLOBALFOUNDRIES, and a new sub chapter on IP Management. Most importantly there is a NEW chapter 8: "What's Next for the Semiconductor Industry" written by EDA icon Dr. Walden Rhines.
Share this post via: