Webinar: CMOS Circuit Techniques for Wireline Transmitters Part III
December 13 @ 10:00 AM

-

11:00 AM
Synopsys Webinar – Part III
In this 3-part Synopsys webinar series, we will present how hyperscale data centers are going through a paradigm shift with the advent of technologies like Artificial Intelligence (AI) and edge compute requiring hyperscale data centers to support exponential growth of data volume.  This volume of network traffic demands an increase in bandwidth to 400G, which is now enabled by 112G Ethernet as the interconnect of choice, with next generation architectures being designed to operate at 224Gbps supporting upcoming 800G/1.6T switches inside datacenters.  These data rates pose extreme challenges on the entire transceiver.  Attend this webinar series to find out about the challenges posed on the transmitter and a discussion on various techniques used in the different blocks to overcome the challenges of data transmission at 100s of Gbps.
Part I: Wednesday, November 8, 2023
Motivation for SERDES
Transmitter Requirements
Current/Voltage Mode Drivers
Part II: Wednesday, November 29, 2023
High Order Multiplexers
FFE Equalization
DSP-DAC Based TX Architectures
1-UI Pulse Generation Circuits
Part III: Wednesday, December 13, 2023
Output Matching Network
Measurements and Simulation Techniques
Listed below is the industry leader scheduled to speak.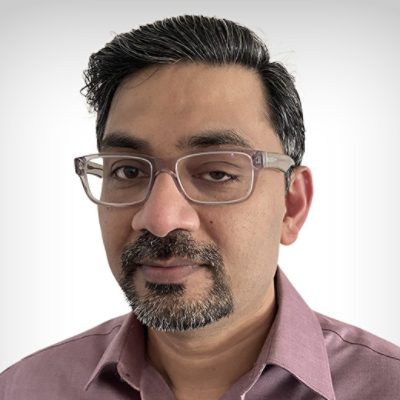 Manager, Analog & Mixed-Signal Circuit Design
Synopsys, Inc.
Noman Hai received the B.E. degree from NED University, Karachi, Pakistan in 2002 and the M.Sc. degree in Electrical Engineering from Linkoping University, Sweden in 2006 and the Ph.D. degree from University of Waterloo, Canada, in 2012. He has worked at Philips Semiconductors, MACOM, Movellus and Synopsys as an analog design engineer where he was involved in designing high speed analog circuits for wireline and A.I. applications. Currently he is an Analog Design Manager at Synopsys where he is involved in designing high speed interface IP circuits. His current interests include high speed I/O circuits, design methodology and automation, and mixed-signal circuits. He holds three U.S. patents.
Share this post via: