Webinar: Aerodynamic Development of a Formula Student Vehicle
November 30 @ 4:00 PM

-

5:00 PM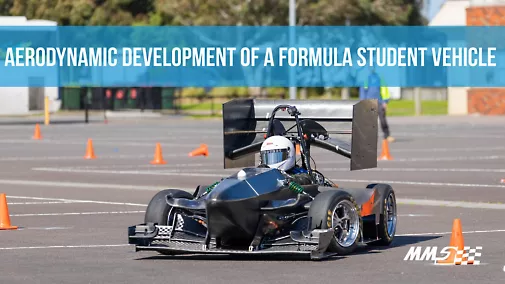 Join our upcoming aerodynamics webinar to immerse yourself in the world of aerodynamic design and innovation of a Formula Student Vehicle. Discover cutting-edge insights, interact with student team experts, and gain invaluable knowledge.
TIME:
NOVEMBER 30, 2023
7 PM EST / 1 AM CET (+1 DAY) / 5:30 AM IST (+1 DAY)
Venue:
Virtual
About this Webinar
In this webinar, we will discuss how Ansys programs are used throughout the aerodynamic design process of a Formula Student vehicle. We will explore the development of the aerodynamic concept from the initial concept stages to a complete aerodynamic package. This will encompass the critical design considerations from an aerodynamic perspective, the use of Ansys simulation tools to evaluate the performance and feasibility of aerodynamic devices, and the steps to validate these simulations on track.
What You Will Learn
Watch an overview of the aerodynamic design cycle for a Formula Student vehicle
Learn the uses of Ansys products in the vehicle's design process
Understand essential considerations for aerodynamic design
Who Should Attend
Members of student competition teams
Speakers
Nathan Betros, Aerodynamics Manager, Monash Motorsport
Share this post via: