Tower Semiconductor Technical Global Symposium 2023
November 15 @ 10:00 AM

-

5:00 PM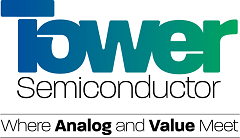 TGS offers a wonderful opportunity for networking, and learning about Tower's latest technology developments, as well as meeting with Tower's executives and team of experts.
Tower Semiconductor: Where Analog and Value Meet
Tower Semiconductor, the leading foundry of high value analog semiconductor solutions, manufactures advanced analog integrated circuits, leading the analog ecosystem with high-quality, innovative technological and manufacturing solutions, providing strong competitive advantages in various growing markets.
The Company's strategic roadmap alignments and long-term partnerships with its profound customer base promotes continuous growth and frontier market position.
For over three decades Tower Semiconductor has continuously developed and provided the highest value analog semiconductor solutions. Through its vast knowledge of current and emerging market needs, the Company offers advanced analog technologies and manufacturing solutions for the forefront of the world's most exciting and growing arenas, such as automotive, consumer, medical, industrial and aerospace and defense, among others.
With ever-evolving capabilities, innovative mindset and focuses, Tower Semiconductor thrives and proceeds to drive full circle value creation, while being devoted to contribute and make positive and sustainable impact on the world.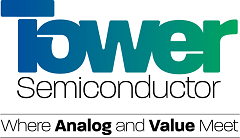 Share this post via: