The way to the Smart Factory – from manual to autonomous production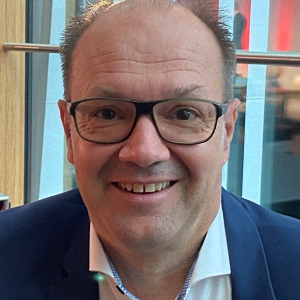 Learn how to digitise parts manufacturing step by step to discover potential in terms of productivity, lead time and resource costs.
June 30, 2022, 02:00 AM PDT
In this webinar, we will address the importance of end-to-end process integration and the need for suitable product and system structures. The focus is on the deep integration of ERP, PLM, and MES in the CAD-CAM-CNC chain to use real-time data from the machine tool.
Through interaction with other systems, effects such as improved set-up times, optimization of the order sequence, or improved resource management on the store floor can be achieved. This leads to sustainable and efficient production.
Find out how you can benefit from these possibilities and digitize your production step by step.
You will learn more about the following:
The interaction between ERP, PLM and MES in a continuous process chain in the CAD-CAM-CNC environment
The integration of technical and business processes
The optimization in the shopfloor with resource – management and data collection
The high flexibility with reduced effort in the planning area
This webinar is aimed at:
Experts and responsible persons in manufacturing, production, and work preparation.
Meet the speakers
SIEMENS DIGITAL INDUSTRIES SOFTWARE
Pedro Leon
EMEA Portfolio Development – Digital Manufacturing
Pedro Leon is part of the Siemens Digital Industries Software EMEA Portfolio Development team, with a focus on Digital Part Manufacturing – NX CAM Business Line, and in this role for over 6 years. He supports Siemens teams across the EMEA region with the goal to help part manufacturing companies in their digitalisation process.
Pedro has over 35 years' experience within the CAM software industry and spent more than 25 years in an international business / market development role at a major UK CAM software manufacturer with vast experience in channel development across the EMEA and Americas zones. Pedro holds a BSc in Mechanical Engineering and a post-graduation qualification in Business Administration. He is married with 2 children, and is UK based for over 30 years.
SIEMENS DIGITAL INDUSTRIES SOFTWARE
Thomas Mücke
Senior PreSales Business Consultant
Dr. Thomas Mücke is currently senior business consultant at Siemens Industry Software GmbH and is responsible for global support and enablement of presales at Sinumerik Integrate-platform. This includes the strategy about the complete digitalization way, potential-analyses, the support and consulting intern and extern in this area.
Thomas Mücke has more than 35 years manufacturing experience, especially in CAD/CAM and MES – environment. He spent 25 years as project manager to implement CAD/CAM-processes, include MES, ERP and PLM with high integration in machine tools. After 8 years in the consulting area for Shop floor-optimization, he started 2018 at Siemens as strategic business consultant. At beginning of his career, he started as mechanical Worker and afterwards graduation of production engineer. During his Consulting-job, he completed his career-path with PhD.
Share this post via: