Sensors Converge 2022
June 27, 2022

-

June 29, 2022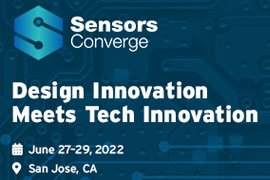 Secure Advance Registration Rates Before June 3rd
June 27-29, 2022      San Jose, CA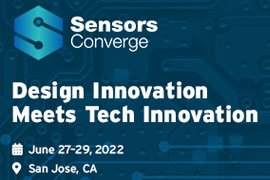 Discover the future at the only event where the building block of IoT converge – sensors, processing, and connectivity
Sensors Expo & Conference got its start 37 years ago with a focus on sensor technology. Over the years it has expanded and diversified to include the electronics technologies and embedded systems that work hand-in-hand with sensors, as well as new and emerging application areas such as IoT, Connectivity, Autonomous, Medical, and more. Join us as we explore the entire ecosystem, from sensing to processing to analyzing and connecting.
Hear real stories and see the latest technology applications. Join the sensors and electronics community June 27-29 at the ONLY event covering the biggest design engineering trends. From sensors and chips to the cloud, Sensors Converge covers the technologies and applications driving innovation of the future.
Adrian Grenier, Actor & Environmentalist to Keynote Sensors Converge!
Adrian Grenier, an environmentalist, UN Environment Goodwill Ambassador, Investor and star of Netflix's Clickbait and HBO's Entourage, will address the role tech has in forging a more sustainable future. He is a leading advocate for integrating sustainability into everyday life. He is also the creator of Earth Speed – a docu-series on environmental innovators who are solving real problems, and the co-founder of the multi-media platform SHFT.COM, an online space for people to connect, acquire, and interact in a more sustainable and conscious manner.
Share this post via: