Optimize control and inspection processes leveraging comprehensive quality planning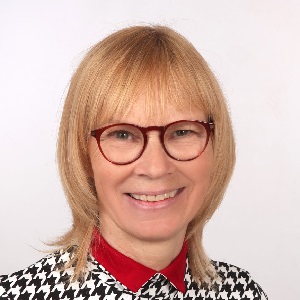 Product and process complexity continues to grow in importance for many businesses today, influencing new business models. Manufacturers must redefine roles for PLM (product lifecycle management), and QMS (quality management system) must expand beyond the traditional paradigm. QMS best practices need to be applied across the entire product lifecycle.
It becomes fundamental to leverage engineering-related data into account when creating control and inspection plans for comprehensive quality planning.
Design for quality and product excellence
Control and inspection planning contains the process steps and activities to handle critical elements during manufacturing processes. This is where potential risks, while not completely mitigated, can be controlled systematically to identify defective parts.
In this webinar, we will focus on the creation of a control plan taking the process, as well as the design-driven characteristics, into account. The automated identification of characteristics from the design enables continuous processes to improve quality assurance. The execution of inspections on the shop floor and the collection of this information can give insight into the possibilities of closed-loop quality allowing you to design for both quality and product excellence.
Importance of quality planning
Join our webinar to learn how core quality processes can leverage and interact with product design and 3D data using a common change management process.
We will explore:
Steps to support your ability to use consistent quality planning processes
How to integrate quality best practices in the early stages of development of a new product/process
Why a collaborative platform enables manufacturers to realize the greatest benefit of designing for quality and product excellence
Register now for this webinar to discover the importance of quality planning and how QMS best practices can be applied across the entire product lifecycle.
Meet the speakers
SIEMENS DIGITAL INDUSTRIES SOFTWARE
Valentina Giovanna Lupo
Industry Manager for Discrete Manufacturing
Valentina is an industry manager for Siemens Digital Industries Software, with a focus on quality. She started her journey at Siemens three years ago in the business enablement team of manufacturing operations management. Before joining Siemens, she held different positions in quality management and R&D, both in Italy and Poland. She also covered project management positions, as a "Certified Project Management Associate – IPMA Level D®️".
SIEMENS DIGITAL INDUSTRIES SOFTWARE
Katrin Leyh
Siemens Quality Solution Domain Owner
Katrin is responsible for global business development for the Siemens sales and service organization in the area of quality management software. She started her professional career with IBS in Germany in 1991. Katrin worked in several areas, including sales and customer product and relation management. She holds a Master's degree in mechanical engineering.
BCT
Marko Weber
Product manager
Marko Weber is a Product Manager at BCT. He has a master's degree in electrical engineering. In the past he has worked on several software projects related to NX, Solid Edge and Teamcenter. Today he is responsible for BCT's product portfolio.
Share this post via: