GSA U.S. Executive Forum
Taking the Lead – Innovations Shaping the Future
Traditionally, even as semiconductors have been at the core of technological innovation and have changed the world beyond any other technology, they have often been seen as a commodity and rarely in the spotlight or getting noticed.
This has all changed with the acceleration of digital transformation across industries and digitalization of work and life styles. Semiconductors are enabling new technologies and applications, such as AI and IoT, that have sparked a new wave of innovation for the industry.
In addition, the implementation of 5G networks coincides with the growing demand for faster high-performance computing devices in the cloud and at the edge.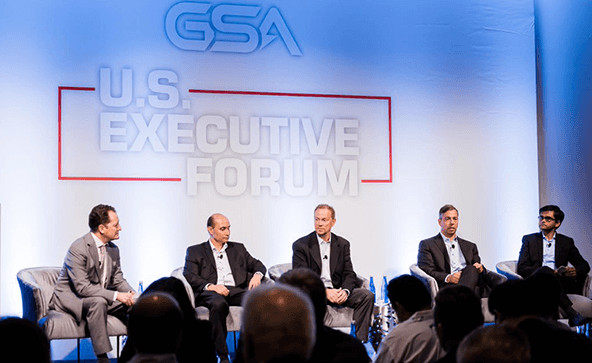 It is time for the industry to step up and show leadership in not only the technology field but also as a responsible global industry in areas of social impact. Climate change, digital inequality, diversity, are all areas that the industry impacts and can show leadership in change.
In this unique and exclusive gathering, thought leaders, visionaries, and innovators will shed light on the leadership role that the semiconductor industry needs to embrace and lead the world for a brighter future.
Venue Details
Rosewood Sand Hill
2825 Sand Hill Road
Menlo Park, CA 94025
View on Google Maps
Reservation Detail
Request the GSA – Global Semiconductor rate
Rate $625.00++
Share this post via: