Grace Hopper Celebration (GHC) 2023
September 26

-

September 29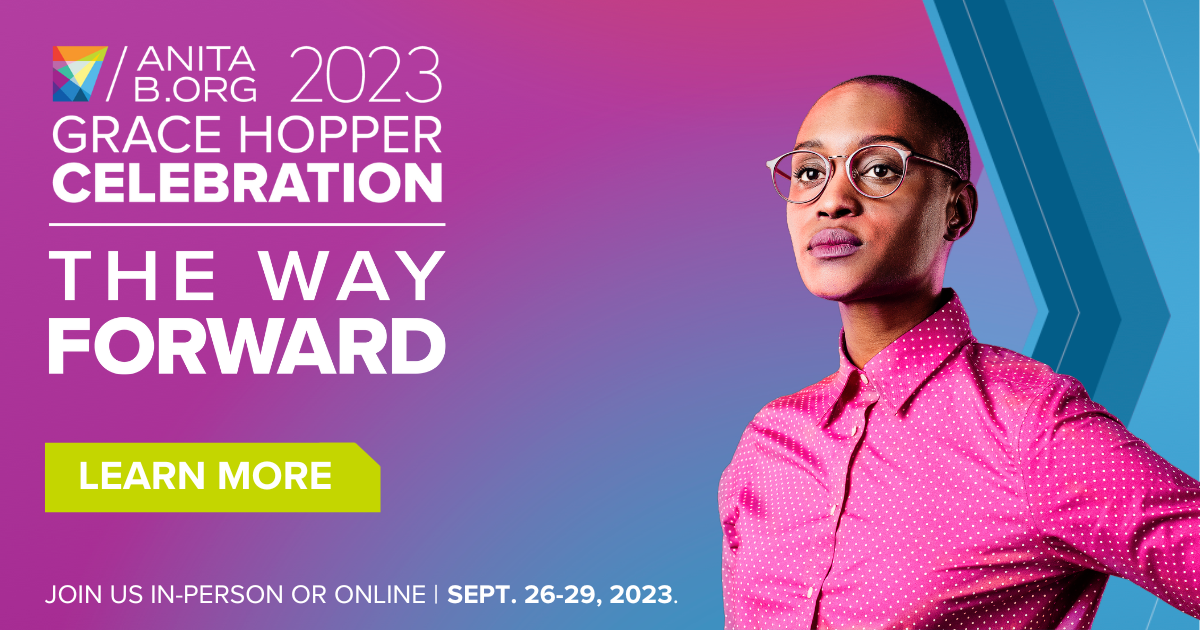 GHC 23 — The Way Forward
The Way Forward is a rallying cry for the entire tech industry to come together and create a more inclusive, equitable future. The past year's challenges highlight the urgent need for change, and we all play a leading role in driving that change forward. GHC 23 aims to inspire you to be a change-maker who will drive progress and innovation and to empower you to become a leader who will pave The Way Forward in the tech industry.
Prepare to be immersed in a vibrant atmosphere of growth at GHC 23, the world's largest gathering of women and non-binary technologists. Connect with like-minded individuals, gain insights from luminaries and esteemed technology leaders, forge lasting connections, and supercharge your skillset.  
Join us at GHC 23, in person or virtually, and be a part of The Way Forward!
About GHC
Created in 1994 and inspired by the legacy of Admiral Grace Murray Hopper, the AnitaB.org flagship event Grace Hopper Celebration brings the research and career interests of women in computing to the forefront.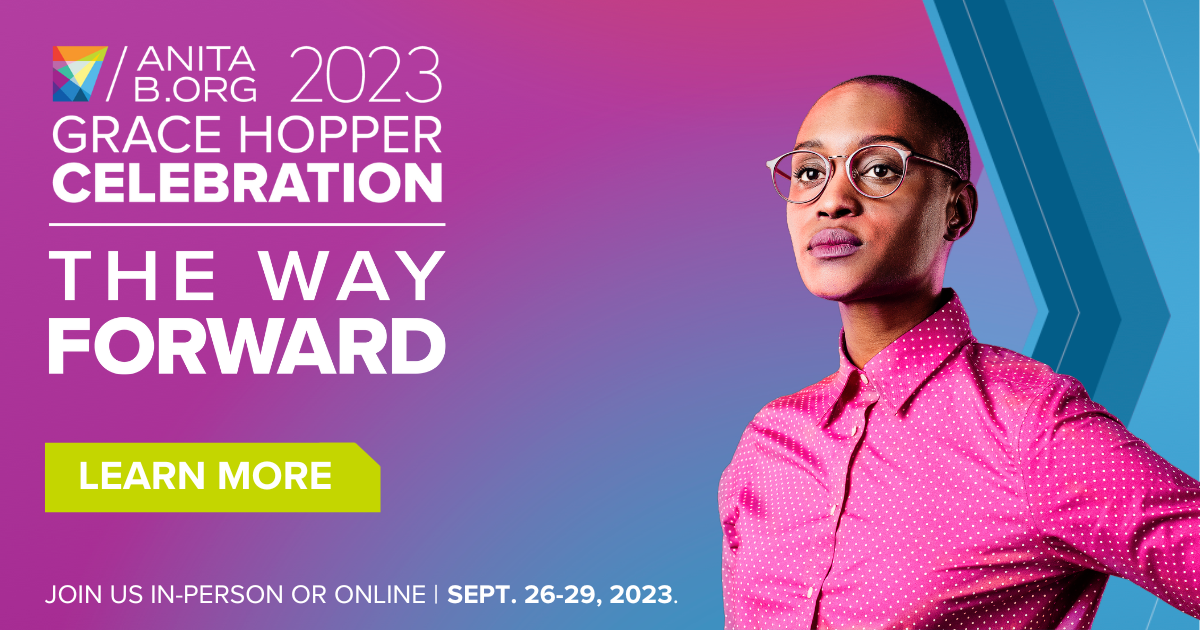 What to Look Forward To
Career Fair & Expo
GHC offers a dynamic Career Fair, Expo, and 1:1 Meetings that aim to connect motivated young professionals with a diverse range of sponsor companies, from startups to tech giants.
Inspiring Keynotes & Featured Sessions
We're curating an exciting lineup of Keynotes, Featured Speakers, and Hosts for GHC 23!
Unbeatable Content
GHC 23 will feature lightning talks, lectures and panels, skills-focused workshops, networking, open-source projects, and more.
Open Source Day
Kick-off GHC 23 with Open Source Day (OSD) on Friday, September 22. This all-day hackathon (including workshops), takes place online and is open to participants of all skill levels. OSD fosters knowledge about Open Source while contributing to projects designed to solve real-world problems.
Connection Zone
Build meaningful relationships with your peers and industry influencers through Braindate, Community Meetings, Speaker Meet & Greets, and more.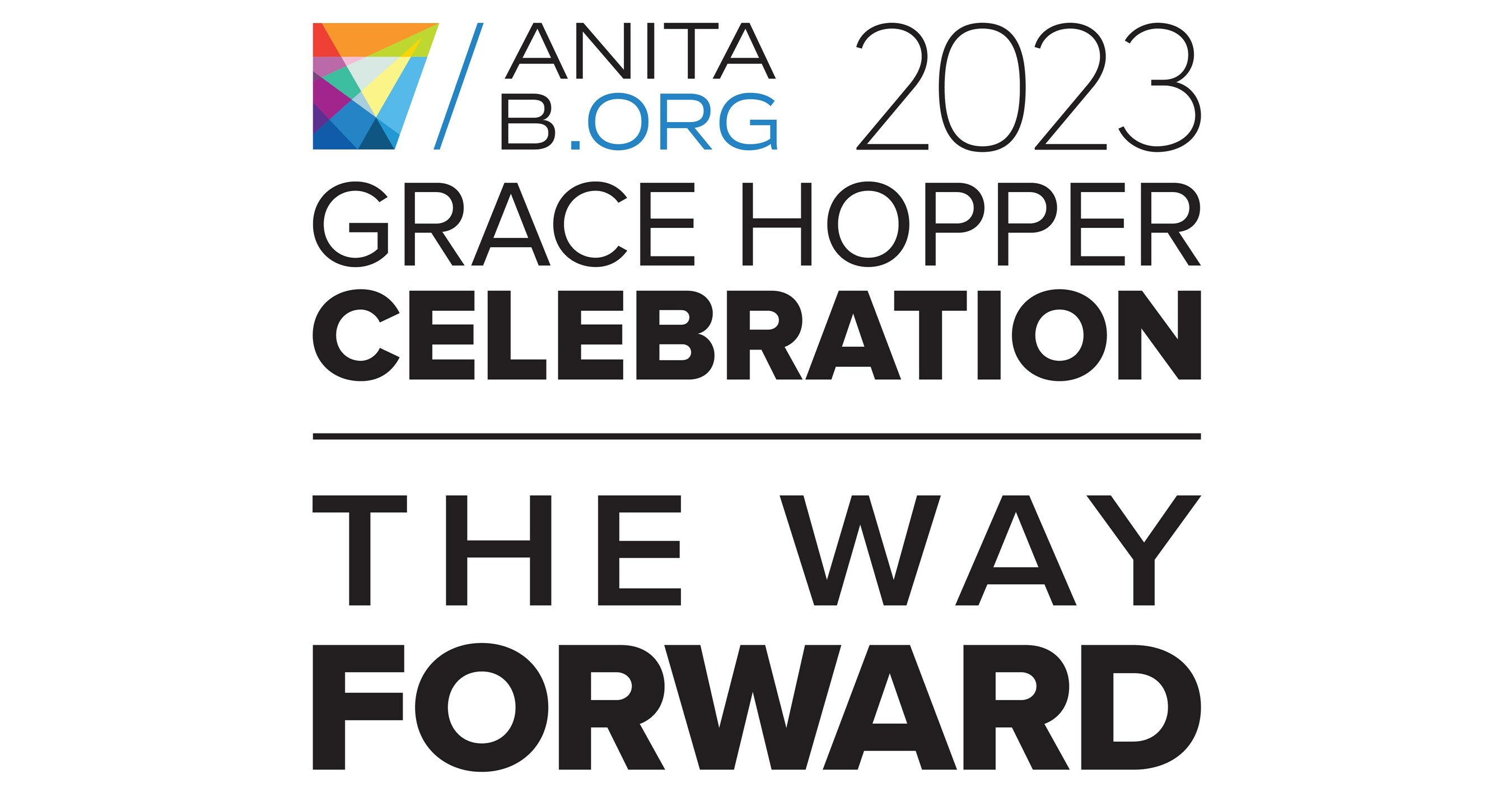 Share this post via: