Comprehensive Memory Modeling – DDR Questa® Verification IP
September 15, 2020 @ 10:30 AM

-

11:30 AM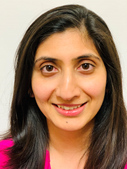 Register For This Web Seminar
Online – Sep 15, 2020
10:30 AM – 11:30 AM US/Pacific
Overview
Covered all the possible memory configuration scenarios? Finding it difficult to debug simulation for such a complex protocol? Ever wondered how to measure controller's performance?
Mentor DDR Questa® Verification IP (DDR QVIP) solution provides a comprehensive memory modeling solution for exhaustive verification of memory controllers. It comes with a vast range of configuration options that allow specific device parts or custom parts to be modeled with ease. These memory models are qualified to run on all major simulators and can be used in both Verilog and System Verilog-UVM based environments.
They are equipped with the following advanced features:
Efficient On-the-fly configurations using JSON files
Easy to use memory APIs
Powerful debug: Tracker Files, Transaction Visualization
Extensive library of protocol assertion checks
Built-in, unencrypted and extendable coverage model
What You Will Learn
Memory evolution, application areas and current market trends
Memory verification challenges
DDR Questa® Verification IP's unique features
Technical demonstration
DDR QVIP at leading edge chip makers
ABOUT THE PRESENTERS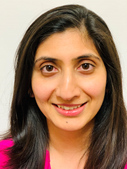 Nidhi JainNidhi Jain is a Solutions Group Lead at Mentor Graphics. She brings 15+ years of experience working with simulation, VIP and formal technologies, covering the many aspects of application and methodology.
Kamlesh MulchandaniKamlesh Mulchandani is an Application Engineering Consultant at Mentor Graphics. He drives Questa® VIP with primary focus on Memory. He brings over 7 years of Memory Subsystem Verification experience. Prior to that he was an Assistant corporate trainer for UVM & SV where he trained Engineers at companies like Qualcomm, Broadcom, Cypress Semiconductors to name a few.
Who Should Attend
IP, FPGA and SOC Design & Verification Engineers
Engineering Managers
Program Managers
Products Covered
Share this post via: