2023 MUG Conference
The 2022 MUG Conference began in the wake of potential danger, but went off without a hitch and brought the usual mix of great education, information sharing, and social bonding. We were pleased to have more than 20 FIS managers in attendance, which attendees greatly appreciated, and thanks again to FIS and Unisys/Burroughs for being Platinum Sponsors this year. the Sheraton Sand Key Resort. We couldn't do it without you.
We expect excellent attendee participation and FIS representation in what will be MUG's final independent conference. We will again the open forum Problem Solving session members loved last year, followed by Ask the Experts roundtables with FIS managers such as Cherie Dukes, Greg Komiskey, Jim Hicks, Gary Henriques, and Lenny and June Fornash, which provided extremely valuable discussion. Sessions on Workflows, Loan Exception Reports and a loan open forum, Cohesion, Branch Transformation, two Unisys sessions, and much more fill out a diverse and information-rich program. With a lot of first-time attendees once again this year, they appreciated the opportunity to learn about the depth of the MISER core and find other users who could share their insights into common problems.
We look forward to a return engagement at the Sheraton Sand Key on October 1-4, 2023. For those who came, remember how it felt to be here when thinking of returning. And for those who didn't make it, please make sure you don't miss out on a professionally and personally fruitful experience. We also hope to have some special guests among past MUG members joining us.

Welcome to the MISER Users Group
Since 1981 the MISER Users Group (MUG) has served to facilitate the exchange of information and experiences among member institutions; advance utilization of financial software; and improve services delivered to the public. MUG also facilitates and stimulates communication between MISER software users and FIS to ensure that the software remains in the forefront of the financial industry.
If you are currently using the MISER System, we encourage you to join the MISER Users Group! MUG gives you direct access and feedback from FIS Leadership about the internal workings of MISER. In addition to the MUG Annual Conference, MUG also provides an online community environment for MISER users to network, collaborate, and gain education about the MISER System.
Message from the Chairman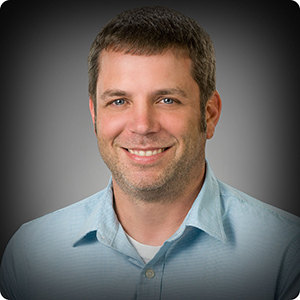 I am honored to serve as your Chairman of the MISER User Group. I have almost 30 years of experience working in the financial sector. I have served as a teller, collector, loan officer, and in various IT roles. I am currently the Vice President of IT at Barksdale Federal Credit Union.
The MISER User Group is unique. We are a close-knit group sharing information on not only the MISER Core but other topics such as institution organizational charts or job descriptions. The group has changed quite a bit in the past few years. MUG is evolving, and the conference has become a more intimate meeting where old friends and new users come together and help find the best ways to leverage our systems or offer better products and services. We have lively discussions on yourmug.org about the intricacies of the system, and members are willing to share their expertise nad experiences. However, one thing is still constant: we are still putting our members/customers first.
Please find a way to participate that works for you. It could be serving on the Executive Committee (you will enjoy it!)  You can also serve as a speaker/panelist at the conference or be a plant in the audience. If you need help finding the best way to participate, don't hesitate to contact me or anyone on the Executive Committee. We will find the right fit for you.
Speaking of the Executive Committee, I welcome our newest team member. Joe McManus joins us from Pathfinder Bank.
Conference planning has already begun as well. We will finalize the agenda and fine-tune the conference details in the next few months. Please let me know if you have any ideas or suggestions for a session you want to see or something that will improve our conference. This is a user-driven conference and we want to discuss topics and issues that are most important to you, so we need your suggestions and participation.
I am excited about this New Year and see the new ways in which MUG will evolve. I am thankful you have chosen me to serve as your Chairman.
Jon Dipboye, MUG Chairman
Share this post via: