2023 ASEE Annual Conference


A message from ASEE President, Jenna Carpenter
We are so excited to welcome each of you to the ASEE Annual Conference in Baltimore, kicking off ASEE's 130th year! This year's conference has already broken records for abstracts and papers submitted and accepted. We are also on track to have one of the strongest attendance figures for an Annual Conference in years. And we have had to expand our Exhibit Space twice in order to accommodate all of the great partners interested in interacting with you, our attendees. We are most grateful to our ASEE Conferences and IT staff for their hard work to make this year's conference a huge success.
ASEE's mission is to "advance innovation, excellence, and access at all levels of education for the engineering profession". It is appropriate that as we reflect on ASEE's first 130 years, many of you have commented to me that, spurred by the pandemic and challenges of this past year, you have come to realize and appreciate anew how important ASEE is to both our individual and collective work in engineering education. We have also grasped over the last few years what a privilege it is to be able to meet face-to-face at the Annual Conference to support the work that we do.
So I want to encourage you to take full advantage of this year's conference. Try out some sessions and events that you haven't attended before. Make a point of reengaging with our divisions, councils, zones, sections, and committees. You will find great plenary speakers, panels, and paper presentations on a wide variety of topics, from those focused on the courses you teach and functions you lead, to broader, cross-cutting themes that span engineering education nationally. There are interesting workshops and the student poster session on Sunday, as well as business meetings and opportunities throughout the week where you can interact with like-minded colleagues. We also have a number of society-wide events, along with  social opportunities and a range of great Exhibitors in the Exhibit Hall, where you can further expand your ASEE networks.
As we start our yearlong celebration of ASEE's 130th anniversary, I want to close with a huge thank you to each of you for your strong support of ASEE this past year and to ASEE's new HQ leadership and our member volunteers for their extraordinary dedication and service. I am confident that ASEE is now a stronger organization, poised to robustly lead engineering education forward in the 21st century. And I can't think of a better way to start our celebration than with a record-setting Annual Conference!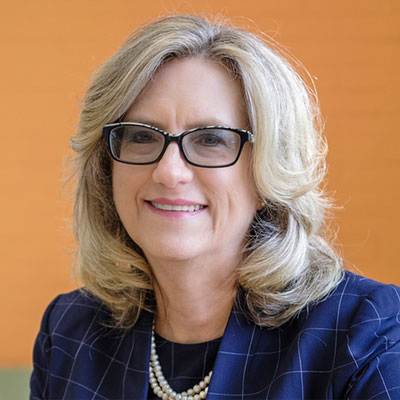 Best,
Jenna P. Carpenter
ASEE President 2022-2023
Share this post via: