Overshadowing the acquisition of Denali by Cadence, Synopsys, the #2 semiconductor IP provider acquires Virage Logic, the #3 IP provider. Virage brings the #1 embedded SRAM, #1 BIST, #1 Logic Libraries, #1 DDR, #1 NVM, the ARC CPU cores and audio/video interface technology, and all the AMS IP from the NXP acquisition.



Under the terms of the agreement, Synopsys will pay $12.00 cash per Virage Logic share, resulting in a transaction value of approximately $315 million, or approximately $289 million net of cash acquired. The transaction is subject to regulatory and Virage Logic shareholder approval, as well as other customary closing conditions.

The Virage acquisition looks like a steal compared to Cadence acquiring Denali for $315M. Many people, including myself, had thought there was a bidding war between Cadence, Synopsys, and Mentor for Denali, but I have confirmed that there was not, in fact, a bidding war, just a very clever CEO getting an ultra super premium for his company. 2nd only to the billion dollar blunder of ARM acquiring Artisan Components!




"With more functionality being integrated into a single device, high-quality IP continues to be key for enabling designers to reduce integration risk and speed time-to-market," said Dr. Aart de Geus, chairman and CEO at Synopsys. "Bringing Synopsys and Virage Logic together broadens our portfolio and builds on two very strong technical teams. It is also in line with what so many customers are looking to Synopsys to address: a way to quickly incorporate standard functions into their SoCs so they can focus on developing differentiated products."


It will be interesting to see how the acquisition plays out. There is definitely some overlap between offerings, in fact, Synopsys was Virage's most feared competitor in the interface IP market. Virage co-founder and CEO Alex Shubat is probably the most valuable asset in the acquisition. He is a semiconductor IP pioneer and one of the best executives I have ever worked with. His technical and customer skills are unmatched which makes him a leader that is easy to follow.
"When I co-founded Virage Logic in 1996, it was with the belief that a semiconductor IP company could provide the technically superior building blocks that the industry needed to accelerate development of high quality, cost-effective end products," said Dr. Alex Shubat, president and CEO of Virage Logic. "Today, the transition to a fabless, or 'fab-lite' model, coupled with the explosion in SoC product development costs at the advanced process nodes, has resulted in an escalating need by the semiconductor manufacturers for production-proven IP. By joining forces with Synopsys' impressive engineering team and by gaining access to their global channel, we will be able to accelerate the development and delivery of our broad product offering to help customers meet their design-for-profitability goals. I am excited to join Synopsys to further my original vision."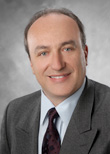 This acquisition moves Synopsys even closer to being a semiconductor design enablement monopoly than I ever thought possible. Every semiconductor company around the world is a Synopsys customer. Cadence, Mentor, and ARM executives will lose even more sleep now than ever before, and right before the Design Automation Conference, it just adds to the excitement of one of the most exciting DAC's we have seen in years! I hope to see you there!
Share this post via: