As a quick follow-up to my blog TSMC Extends Open Innovation Platform, TSMC today announced the Analog/Mixed Signal Reference Flow 1.0., another key collaborative component of TSMC's Open Innovation Platform™.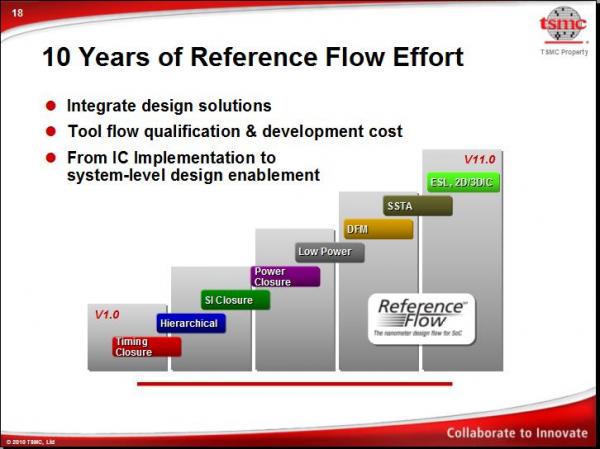 The TSMC AMS Design Flow 1.0's design package is integrated seamlessly on top of the 28nm interoperable process design kit (iPDK) and OpenAccess database and includes:
Industry-first layout-dependent effect (LDE) aware design methodology
TSMC-specific LDE engine
Complete DFM-aware analog layout guideline and checker utility
Advanced analog base cell (ABC) design
Comprehensive design configuration management environment
A robust front-end design and simulation platform for the analysis of design sensitivity, yield, multi process corners, noise effect, IR drop and electromigration (EM) issues.
Constraint-driven analog placement and routing technology for fast layout prototyping, semi-automatic rule-driven layout assistance, and a demonstration of a PLL system design budgeting and loop filter layout synthesis capability.
A Physical verification flow that includes accurate 3D field solver based extraction with intelligent RC reduction, and full DRC/LVS sign-off and dummy pattern insertion and extraction.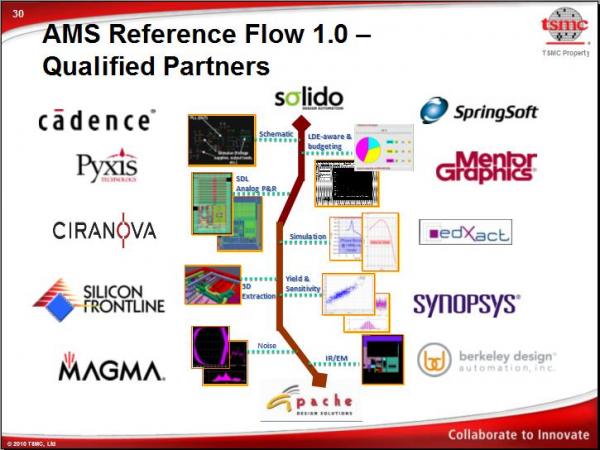 "TSMC's Open Innovation Platformdeliverscomprehensive and innovative designtechnology services that remove advanced technology adoption barriers. Ithelpslower design costs andimprovestime-to-market," said Dr Fu-Chieh Hsu, Vice President of Design Technology Platform and Deputy Head of Research & Development. "TheOpen Innovation Platform willnow beginaddressing system-level design's cost and complexity and enable packaging of entire electronic systems onto multi-chip packages."
The TSMC AMS Reference Flow 1.0 is developed and fully validated in collaboration with multiple EDA partners including:
Apache Design Solutions
Berkeley Design Automation
Cadence
Ciranova
EdXact
Mentor Graphics
Magma Design Automation, Mentor
Pyxis Technology
Silicon Frontline
SpringSoft

Solido Design Automation

Synopsys
"The design ecosystem must move beyond its current bounds and embrace the systems- level challenges that are at the heart of every design consideration. The Open Innovation Platformbegan setting the standard for ecosystem collaboration two years ago. TSMCcontinues to answer the market's calland will build that same collaborative spirit on a system-level basis," explained S.T. Juang, senior director, Design Infrastructure Marketing at TSMC.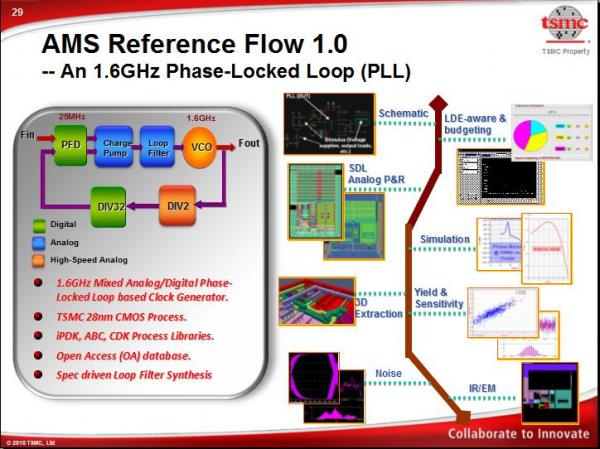 Share this post via: