Scott Fitzgerald is supposed to have said "the rich are not like other people" to Ernest Hemingway (he didn't). In the same way, processors are not like other blocks, and not because they have more gates (they don't). However, special approaches to optimizing processors are important because the clock rate of the processor(s) sets the overall performance of the system, and any effort made to optimize a processor is amortized over the many systems in which that processor is used.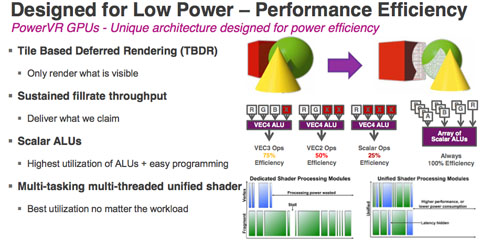 Today, Imagination announced their first Design Optimization Kits (DOKs), co-developed with Synopsys, that delivers substantial silicon PPA (power-performance-area) gains while reducing design cycle times. The first DOK reduces dynamic power by up to 25% and area up to 10% for PowerVR series6 GPUs. Imagination DOKs consist of optimized reference design flows, tuned libraries from partners and characterization data and documentation.
The first DOK allows customers using Imagination's PowerVR Series6 "Rogue" GPUs to accelerate time-to-market and reduce power and area through a package of core IP and physical IP co-developed by Imagination and Synopsys. THe DOC includes Synopsys's new DesignWare HPC (High Performance Core) Design Kit. Imagination has significant internal SoC development expertise in their IMGworks design SoC design group and through this team they can optimize not just the core itself but also how it works in the system.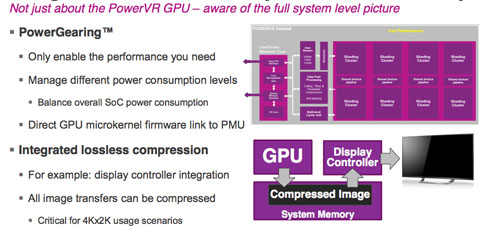 Reducing the power by 25% is actually pretty significant since PowerVR GPU cores already consume only a fraction of the power of competitive solutions. The fully validated DOK enables customers to optimize the implementation further and hit the precise PPA that they want for their specific application.
Of course this is just the first of many DOKs. The initial focus will be on PowerVR GPUs and MIPS CPUs (remember, Imagination acquired MIPS, announced last November and completed in February) but there are plans to extend the collaborations across other key members of Imaginations IP portfolio including video and vision processors (VPUs) and radio communication processors (RPUs).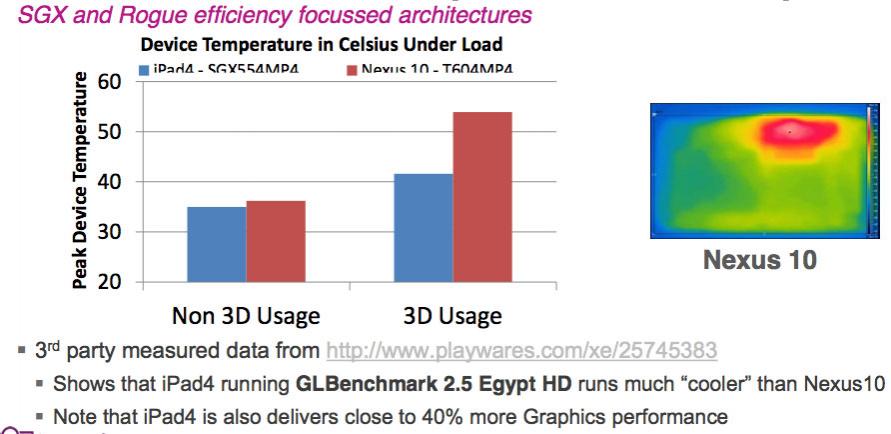 Another reason this is so important is that the area occupied by the GPU is growing in relation to the rest of the cores on a typical SoC. You only have to look at die photos of Apples Ax series chips to see how large the GPU has become, especially on the version for iPad that have quad-core GPUs since a retina display the size of an iPad is actually more resolution that HD on the TV in your living room (of course the pixels are a lot smaller but then you are not sitting ten feet away from your iPad). Next generation SoCs are going to have more of everything, more pixels, GPU compute, more…well, more of everything except power. So customers of Imagination who are using these GPUs in systems need to be able to get the performance they need without the power that they don't.
The first DOK for PowerVR Series6 cores will be available in Q3…wait, isn't July in Q3?

Share this post via: