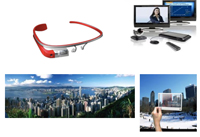 This fall there seems to be a bumper harvest of cores. Today Imagination Technologies announced their latest core for image signal processing. Like all of their cores, it is designed to be part of an SoC and is designed to work with other Imagination cores to build a complete image processing system. In particular, it is designed to work directly with the CMOS sensor(s) in cameras instead of having a separate external ISP (often stacked on the sensor itself), with the obvious cost and power reduction. Bringing the ISP onto the main application processor has many advantages such as higher performance due to the advanced process node typically used, access to main system memory, reduced cost and increased flexibility in sensor choice and, as just stated, the ability to leverage other Imagination IP to create optimized subsystems.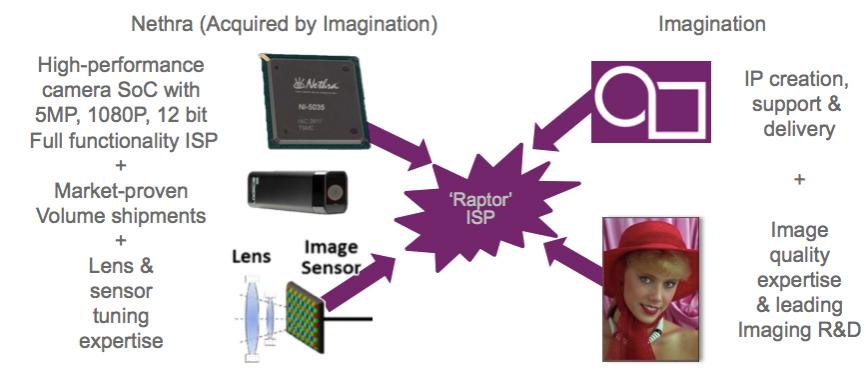 In 2012 Imagination acquired Nethra, who built standalone image processors, and this is the next generation as a core. They combined the high performance Nethra camera SoC with 5MP, 1080P, 12 bit, full functionality, already proven in the market by volume shipments along with Nethra's expertise in lens and sensor tuning. Adding Imagination's expertise in IP creation and delivery and their existing image quality and image technology and the PowerVR Raptor ISP was born.
The core is a low-power imaging pipeline developed specifically to enable:
ultra HD video
high pixel count photography
high performance vision systems
low power wearables and mobile
augmented reality
computer vision
This ties into the trend for everything to go mobile. Standalone HD video and still cameras are converging onto smartphones and tablets and, in the future, wearables (think Google Glass). This is a challenge since the functionality and quality of the specialist solutions now needs to be achieved in the size, cost and power envelope of a smartphone.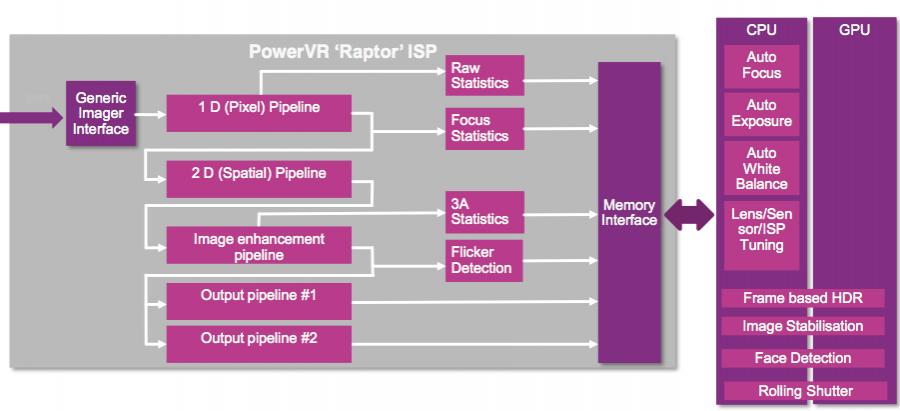 But consumer is not the only place for vision. Raptor supports up to 16 pixel depth which gives access to demanding markets requiring high dynamic range like auto (self-driving cars etc) and industrial. With support for 10 bit imaging they have what is needed for 4K pixel Ultra-HD TV. They also support multiple sensors so can handle front and back cameras with a single core, and can handle stereo and multi-camera arrays.
As I said earlier, the core is not designed to be an entire camera system on its own, but is intended to work with a CPU (I'm sure Imagination would love you to pick MIPS but you don't have to) and a GPU. This allows for optimization between blocks to keep the power down. Raptor even has a re-entrant streaming port to allow image data to be streamed to custom processors and then reinserted back into the ISP pipe.
The core is available for licensing to lead partners today with delivery starting in Q1 2014.
There is an Imagination blog with greater detail about Raptor here.

More articles by Paul McLellan…

Share this post via: