Will you go to Grenoble next week to attend to IP-SoC? I will do it and will certainly listen to these Keynote Talks:
These keynotes are given by most of the IP vendors leaders: Imagination Technologies, Synopsys, Cadence, Sonics (with the exception of ARM Ltd., I agree). The presentation from STMicroelectronics is expected to clarify a key issue about FD-SOI: can we consider that a solid IP Ecosystem is being built around the technology? As of today, we have posted many articles in Semiwiki, generating an incredible amount of comments (from very positive to neutral, neutral to very critical). Our knowledge of the semiconductor technology has pushed to write very enthusiastic posts. Even if we are not process development specialists, we can understand the major benefits coming from FD-SOI in term of direct wafer cost, low power and indirect cost (by using forward biasing to enhance a slow device instead of trashing it). There is just one step to pass and the technology will become a credible mainstream solution: the creation of a solid IP ecosystem. We expect this presentation to provide the expected answers about the FD-SOI IP Ecosystem.
The keynote from Mark Ma (who organizes IP-SOC in Shanghai on top of running Jiatao, an IP rep in China) will be interesting to listen as well. We know that Chinese SC companies are rocketing, trying to serve a domestic market which is still dominated by alien chip vendors, but we expect to get many more information, and to learn about the IP market in China. How many local suppliers? Is it also dominated by the big guys, or do we see Chinese suppliers for CPU or GPU IP?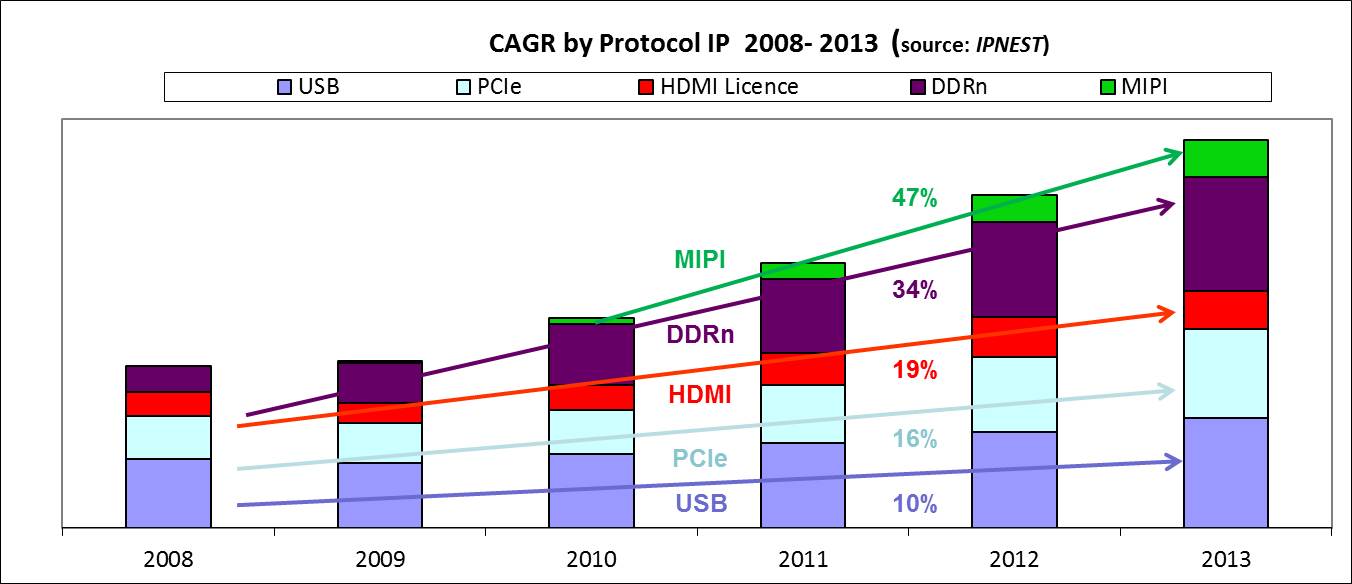 Don't forget to listen to the Invited Talks,I have picked two of these:
In the first talk, Gabriele Saucier will speak about a Design&Reuse facet that you probably ignore, the IP management tool develop by D&R and sold to (very) big names of the electronic industry like some large European Telecom companies, or a very successful American OEM (sorry but I can't share the name, but it's BIG!).
I will certainly attend to the second as I will give a presentation, updated from this given at CDN-Live this year as I will provide additionnal information about the Design Starts by protocol. I will review the Winners (rather protocols than IP vendors, even if I will propose a ranking by protocols)… and the Losers (once again talking about protocols or technologies rather than dropping vendor names). I welcome your questions during the presentation!
Let's finish with the two Panels:
I will tell you more after IP-SoC, as it's difficult to foresee the quality of a panel: it's all about discussion, interaction and questions from the audience!
See you on Wednesday 5[SUP]th[/SUP] November in Grenoble at 9am!
From Eric Esteve from IPNEST
Share this post via: