I think that the answer is pretty obvious, but the interesting point is to figure out which processor type, and which part of revenues, up-front license or royalties? One of my customers, let's call him Mr. X, ask me to clarify this point. Mr. X has bought the excellent report from Gartner "Market Share: Semiconductor Design Intellectual Property, Worldwide, 2013" in which most of the IP vendors (at least all the large vendors) are ranked by IP segment. He wants to size the processor IP market, but the first question is: what should we call a processor IP?
In fact, Gartner rank into "Processor" category both the "Microprocessor" IP and the "Digital Signal Processor" (DSP) IP, and I tend to agree, except that I would have added two other segments in the Processor category:
Graphic IP
Fixed Function Signal Processor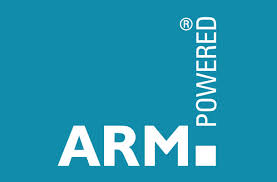 Let's take a look at the market weight for this processor category. According with Gartner, the overall design IP market size is $2.45 billion, and the processor category weights $1095.8 million, or 44.7%. Not really a surprise, the #1 is ARM ltd., with 82% share. The real surprise comes with the company ranked second with $65 million, Cadence!
Clearly, Tensilica acquisition has been accredited, and the pretty high acquisition price ($380 million in cash) seems to be justified, especially when you consider that Tensilica revenues have grown by 45% in 2013, after a 25% growth in 2012… It's not completely crazy to foresee processor IP revenue from cadence to reach $100 million in 2015, and $200 million in 2020!
A very interesting behavior of the processor IP segment is the royalty relative share. Reminder, the processor IP segment weight $1095.8 million (I love the $0.8 million precision, make you feel that the error rate could be less than 0.01%), and the royalty level is higher than $600 million, definitely higher than 50%. This behavior is typical of the processor IP business model, where royalty is always part of the equation. How many IP vendor are dreaming to build such a recurrent model, where your company still make money even if you have moved to make surf in Hawaii! In fact, the processor IP segment is one of the very few segments where an IP vendor can ask for royalties. Even the vendors selling at the edge hard IP, like a 12 Gbps PHY or a 100 Gbit/s ADC, can't do it. This business model involving royalty payment is reserved to patent protected functions, like Processor or GPU IP core, Network-on-chip and the like. The vendor may always ask for royalties, but the only way to make sure to get it is when this vendor has invented the function, or at least benefit from the patent property, by opposition of the protocol standard based IP, or the well-known mixed-signal or digital IP.
The Processor IP segment is clearly the leader with 45% of the IP market (and almost 60% if we aggregate "Graphic" and "Fixed function signal processor" IP, which make sense to my opinion). The clear leader is still ARM Ltd., and should lead both the Processor segment and the overall IP market for(ever) a long time! But, if you plan to start a processor IP company tomorrow, your chances are very close to zero, as ARM's customers have invested a huge amount of resources, time and money to develop the software pieces around ARM processor, so you would have to offer them a VERY good reason to change! Many start-up have tried so far, and only Tensilica (offering a completely new concept with "Dataplane"), CEVA (offering DSP IP core) or Imagination Technologies (offering GPU IP core instead of CPU) have been successful. MIPS was a long time direct ARM competitor, but does MIPS CPU still really compete with ARM?
Eric Esteve from IPNEST
You need an accurate Interface IP market survey? In the "Interface IP Survey" you will not only find the detailed IP sales results by protocols (DDRn, USB, PCIe, SATA, MIPI, Ethernet, HDMI, DP), and by vendor, but also market intelligence (IP vendor competitive analysis, market trends) by protocol, and a 5 years forecast.
Share this post via: