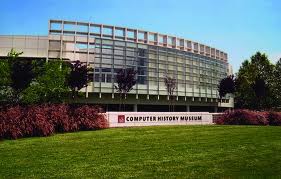 Moore's Law has transcended computing expectations; however, its promise will eventually reach scalability limitations due to extraordinary consumer demands. Future technology encompasses breakthroughs capable of interaction with the outside world, which the More than Moore movement achieves. Through integrating functionalities that do not scale to deliver cost-optimized and value-added system solutions, this trend holds significant potential for the industry. This event will explore the business and technical factors defining the More than Moore movement, and address how it will yield revolutionary electronic devices.
Collaboration is the foundation of the fabless semiconductor ecosystem. TheGlobal Semiconductor Alliance continues to lead the way with Silicon Summits, technology work groups, and a comprehensive set of resources for the greater good of the industry that brought us the mobile devices that my children cannot live without!
GSA's WORKING GROUPS
GSA's Resources include:
The next Silicon Summit is April 18th, 2013 at the Computer History Museum. Reserve your seat now! GSA members receive complimentary admission. Non-member registration fee is $50. More than two hundred of the top semiconductor professionals will attend making this one of the best semiconductor ecosystem networking events.
Session One:Disruptive Innovation – Enabling Technology for the Mobile Industry of Tomorrow
With the industry's long-term focus on scaling now joined by functional diversification, this session will open with an overview on how More than Moore is enabling the mobile landscape of today and shaping the future of tomorrow.
A panel will follow, discussing current and emerging applications that continue to drive the More than Moore adoption as well as the process technologies enabling this development.
Session Two: How More than Moore Impacts the Internet of Things
From the Swarm Lab to the smart bulb, the Internet of Things is showing evidence of becoming a reality. However today's productivity trails what is needed to make the Internet of Things a truly ubiquitous system, and at the heart of the matter is developing the low power, mixed-signal technology that will enable chips and systems to communicate to the real world with minimal or without battery power. This session will open with an overview on where the industry stands in applying the concept of More than Moore to drive the Internet of Things.
A panel will follow, assessing the industry requirements, obstacles, and advancements in developing the technology required to make the Internet of Things a reality.
Session Three: Integration Challengesand Opportunities
Furthering the advancement of More than Moore involves unifying silicon technologies with novel integration concepts; application software convergence; and new supply chain business models. This session will open with an overview identifying the key industry trends, challenges and opportunities to realize higher density, greater functional performance and boosted power for ICs.
A panel will follow, discussing possible collaborative solutions to the challenges of integration and its impact on business market growth and investment.
Program:
View speaker bios.
[TABLE] style="width: 100.0%"
|-
| Time
| Item
| style="width: 23px" |
|-
| 9:00 a.m.
| Registration
|
|-
| 9:15 a.m.
| colspan="2″ | [TABLE] style="width: 100.0%"
|-
| Morning Reception sponsored by SuVolta
|
|-

|-
| 9:45 a.m.
| Opening Remarks
|
|-
| 10:00 a.m.
| Session One: Disruptive Innovation – Enabling Technology for the Mobile Industry of Tomorrow
|
|-
|
|
Kaivan Karimi, Executive Director, Global Strategy & Business Development, Microcontroller Group, Freescale
|
|-
|
|
|
|-
|
|
|
|-
|
|
Dr. Ely Tsern, VP & Chief Technologist, Memory and Interfaces Division, Rambus
|
|-
| 11:00 a.m.
| Networking Break
|
|-
| 11:15 a.m.
| Session Two: How More than Moore Impacts the Internet of Things
Moderator:Edward Sperling, Editor In Chief, Low-Power Engineering
|
|-
|
| Panelists:
|
|-
|
|
|
|-
|
|
Kamran Izadi, Director, Sourcing & Supplier Management, Cisco
|
|-
|
|
Oleg Logvinov, Director of Market Development, Industrial and Power Conversion Division, STMicroelectronics
|
|-
|
|
Martin Lund, Senior VP, Research and Development, SoC Realization Group, Cadence
|
|-
| 12:15 p.m.
| Networking Lunch
|
|-
| 1:15 p.m.
| Session Three: Integration Challenges and Opportunities
Moderator:Bruce Kleinman, VP, Product Marketing, GlobalFoundries
|
|-
|
| Panelists:
|
|-
|
|
|
|-
|
|
|
|-
|
|
|
|-
|
|
|
|-
| 2:15 p.m.
| Closing Remarks
|
|-

The Global Semiconductor Alliance (GSA) mission is to accelerate the growth and increase the return on invested capital of the global semiconductor industry by fostering a more effective ecosystem through collaboration, integration and innovation. It addresses the challenges within the supply chain including IP, EDA/design, wafer manufacturing, test and packaging to enable industry-wide solutions. Providing a platform for meaningful global collaboration, the Alliance identifies and articulates market opportunities, encourages and supports entrepreneurship, and provides members with comprehensive and unique market intelligence. Members include companies throughout the supply chain representing 25 countries across the globe. www.gsaglobal.org

Share this post via: