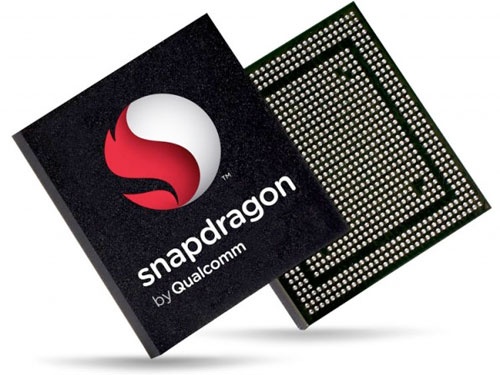 At a different time, but certainly within the past 12 months, Paul Otellini was asked if Intel would be a Foundry for Qualcomm. His reply was that it did not leave a good taste in his mouth. Nevertheless it was not rejected and the door that remained open just a crack is likely to swing open for Qualcomm, the premier mobile silicon supplier in whom both Apple and Samsung are dependent, to win the Mobile Market. The hinge of fate rests in the hands of Andy Bryant, Chairman of Intel, who would need to EOL the Atom and the acquired Infineon baseband group to eliminate the competitive wall that would lead to not just a true Fab filling but would redraw the geopolitical map of the semiconductor industry. With Intel pouring another $13B of CapEx into its expanded 14nm footprint, there are only two possibilities that make sense: Qualcomm and Apple (the latter is now focused on TSMC). A marriage of Qualcomm baseband with Intel 14nm process technology could result in a scenario that would be a remake of Intel's 1990s Pentium Dynasty.
The trend in the mobile industry for Samsung and Apple is to continue down the path of increased verticality. The Baseband Ecosystem maintains the high ground in tablets and smartphones and soon it will be a standard feature in x86 ultrabooks. Intel bought Infineon's baseband group to complete the platform needed to compete in the broader mobile market. However, their efforts are still markedly behind that of Qualcomm and others. Bryant can continue the forced march with little to show or abandon the effort that blocks Qualcomm's entry into the Fabs.
An article recently mentioned that Apple has hired a team of over 100 ex TI Engineers in Israel to create WiFi and Bluetooth solutions. The timeframe for these solutions is unknown but with $137B in the bank it is easy for Apple to acquire the talent that can create silicon solutions that end up replacing their current suppliers (i.e. Broadcom and Qualcomm). A net reduction of $20 of silicon in every iPhone, iPAD and perhaps Mac Airs could lead to saving the company up to $10B in the era of the Billion Unit+ mobile market that is arriving in the next couple of years. As they say a Billion here, a Billion there and pretty soon your talking real money.
The aggressiveness of Apple and Samsung in designing the key platform components while elbowing out other Fabless vendors at the Foundry has to be making Qualcomm nervous. The $25B+ in Qualcomm's bank account leads all mobile players, except Apple. What if the cash is not enough of a cushion to prevent Apple or Samsung from hiring or buying the assets of Qualcomm's competitors? If you think it unlikely, then one just has to review the staggering opportunity outlined above.
Under the Andy Bryant Regime, All product groups must now come clean on their true ROI of existing and new products. Atom processors fall way below the line of pulling their weight for a company that by next January will have spent $36B on Capex in the past three years. All of this to drive towards 22nm and 14nm dominance. In contrast to Atom, the Xeon and Ivy Bridge more than any other digital IC, except FPGAs, are delivering on a heavy positive cash flow. However, the dilemma in play is that mobile will be at least an order of magnitude larger than x86 powered PCs and the number of Fabs will matter in the end game.
The idea that a fast growing market could be on an accelerating path towards consolidation seems at odds with the concept that a rising tide lifts all boats. It took more than 50 years for the American auto industry to consolidate and yet the new mobile industry and the entire supply base may do so in less than 8 years from the time of the first iPhone introduction. It is in Apple and Samsung's interest to accelerate the trend.
Juxtaposed to the Samsung and Apple vertical supply chain is the also heavily capitalized Fabs of Samsung, TSMC and Intel who race to be the ultimate winner at the leading edge, where all mobile silicon goes to maximize performance/watt while minimizing quiescent current. Intel's leadership in the pre-mobile days was based on the x86 processor lock required for Windows and its process lead. The silicon supremacy shift away from processors and to the baseband and wireless infrastructure occurred faster than most imagined and the Intel acquisition of Infineon has proved to be too late in the game to help x86 Atoms make a dent in the market.
Now that the multi-billion unit, 4G enabled train has left the station, Intel has to catch up with its only true weapon and that is 14nm. Should Andy Bryant be able to sign a Foundry agreement with Qualcomm and redirect Intel's massive design resources, there would be benefits in a number of areas for both companies. For Qualcomm, the ability to leverage Intel's lower cost and much lower power 14nm would remove the competitive threats of Broadcom, nVidia, Mediatek and others. Samsung and Apple would have to think twice of continuing with their own internal wireless and baseband developments as Qualcomm moves into the mid range and low end markets at generous margins. The profit pool that would arise for Intel and Qualcomm would be staggering but it requires Intel give up its desire to own the chip inside the smartphone.
In return for enabling Qualcomm to clear the field, Intel would take a giant step towards rebalancing its Fabs relative to Samsung and TSMC in the mobile market. This move, with Qualcomm's increased TAM exposure at the expense of its rivals, would be the equivalent of moving more than one Fab loading from TSMC over to Intel's side of the ledger. For Intel the legacy x86 and Data Center business will still require some leading edge capacity, however a larger and larger percentage of processors will shift to a longer tail business model now that AMD competition has melted away. Intel will initiate other long tail fab deals, of which the 14nm Altera one is a perfect example.
The outcries from the former Otellini regime will be huge as the Atom and Infineon groups fight to remain relevant. The math is simple for Bryant. A $15 Atom processor at 5-10% or even 20% share in the smartphone market doesn't come close to the revenue and margins that are available by opening up the Foundry to Qualcomm. Legacy Intel and Windows will remain together from tablets to PCs and servers as Win RT on ARM fades quickly into the sunset. By the end of 2013, I can envision a scenario where the partnership of Intel and Qualcomm is announced and the surprise to most is that they are no longer competitors at the platform level.
The tremors that will ripple through the semiconductor industry on an Intel – Qualcomm partnership will destabilize much of the mobile market and over time be seen as greater in magnitude than any other single event, including IBM's selection of Intel's 8088 for the original PC that sent Motorola packing. Qualcomm building products at Intel will lay low their wireless peers while Samsung and Apple take time to reconsider if their internal efforts are effectively moot. Intel's ability to finally monetize its leading edge process will force Wall St. analysts to reconsider their valuation metrics. Beyond this though are additional second order derivatives acting as forcing functions. Will Apple consider a partnership at Intel so that they can develop the equivalent of a Snapdragon with their own ARM processor integrated with Qualcomm's baseband?
For those of us who have watched the Semiconductor paint dry during the post Y2K decade, it is very interesting to consider what changes may occur as 14nm rolls out.
Full Disclosure: I am Long AAPL, QCOM, ALTR, INTC

Share this post via: