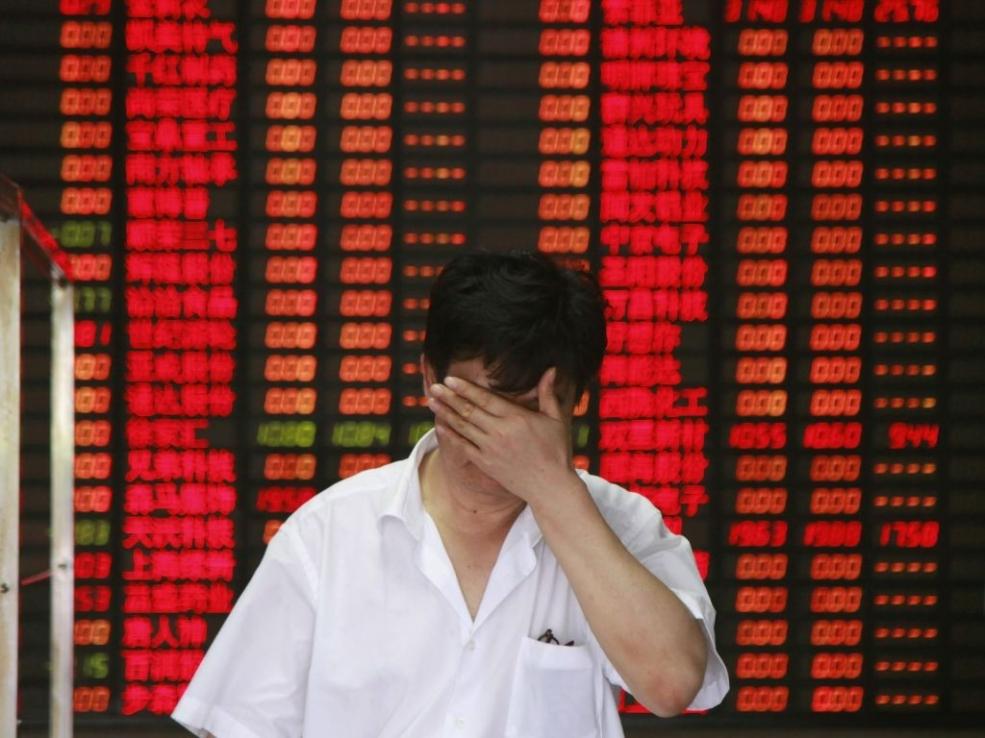 Semiconductor stocks have had another significant down leg as the bad news continues to pile on. Bad news in this case doesn't come in threes , it comes in droves. TI is perhaps very scary news as it is a rather broad based supplier of semiconductors that has fared better than more pure play chip suppliers. TI gave weak guidance that was broad based which echoes TSMC last weak giving less than stellar predictions.
The "chip flu" which started with the memory sector has now spread tp a full blown, cyclical down turn, epidemic. Analysts continue to capitulate even though many stocks are off by close to 50%. The horse bolted months ago through the open barn doors. We have very few analysts left to capitulate as there exist "perma-bulls" who never go negative despite the news.
We are quickly closing in on a "it can't get much worse" scenario. The only things worse would be a trade war that would be the "coup de grace" for the industry.
We would remind investors that "bad" is a relative term. In the early cyclical days of the semiconductor industry, almost every company lost money in a cyclical downturn. Now most everyone is making money, just less of it, yet the stocks behave like we are on are way to red ink.
We are only part way through earnings season so that negative flow of news is not yet over. We can't imagine much positive news that will come out of companies yet to report.
The good thing about all this bad news is that sooner or later we will be so bad that things can only get better, we may not be far from that point.
We still don't know the shape of the down cycle, whether its a "U" or canoe or "L" shaped bottom, its obviously not "V" shaped.
AMAT is almost at the $30 price point we suggested. Lam is not that far from our $130 view. KLAC has broken through $90. We had said for a long while that AMD was way overdone and it was off by 9% today as it plummets back to earth.
With current sentiment, even good news and good guidance will not elicit a positive reaction in the stocks.
At this point the end of the quarterly reporting season can't come soon enough to slow the decline.
Is Samsung a canary in a tech coal mine?
Earlier in 2018, Samsung essentially halted capex spending for its display business. This was followed shortly by their memory capex "push out" (maybe now turned into a cancellation).
Our reaction to these data points was much more negative than others as we view Samsung as one of the smarter CAPEX spenders in tech and their slow down had very ominous overtones which are now playing out.
Samsung should likely know better that any tech company, even Apple, what demand is looking like. They have the broadest based, consumer facing, tech exposure of any company in the world. They sell everything from TVs and dishwashers to smart phones and key components to frenemies like Apple.
If anyone would see a tech downturn coming it would be Samsung
They seemed to be voting with their feet as they were the first to cut spending on CAPEX when things seemed to be so good they couldn't get any better. They were obviously right in their projections, we don't think it was dumb luck or coincidence.
The question now becomes, will they also be one of the first ones to predict an up turn out of the current down cycle? We would certainly bet on it.
Right now the Samsung canary may be croaking but we would be listening for an improving tone as a guide for the tech sector, just not any time soon.
China trade safe till after elections?
Given that the stock markets are getting whacked we think its a reasonable assumption that the administration, hopefully won't do anything related to trade, as it pour pour gasoline on already large bonfire. This is not to suggest that the administration acts rationally or does things that are expected but rather is more pre-occupied with the election and stumping for candidates. Right now there are many other things ahead of China trade on the administrations to do list .
The stocks a "foggy bottom"
We could see another dead cat bounce in the stocks after the sell off today but we don't think we are yet at the bottom. There is still a lot of noise and confusion, coupled with uncertainties like China that will likely keep downward pressure on the stocks. We need to clear away some of the confusion and at least get some of the trade uncertainty put to bed before we can have a more stable upward move in the stocks. Its just not time yet.
Share this post via: