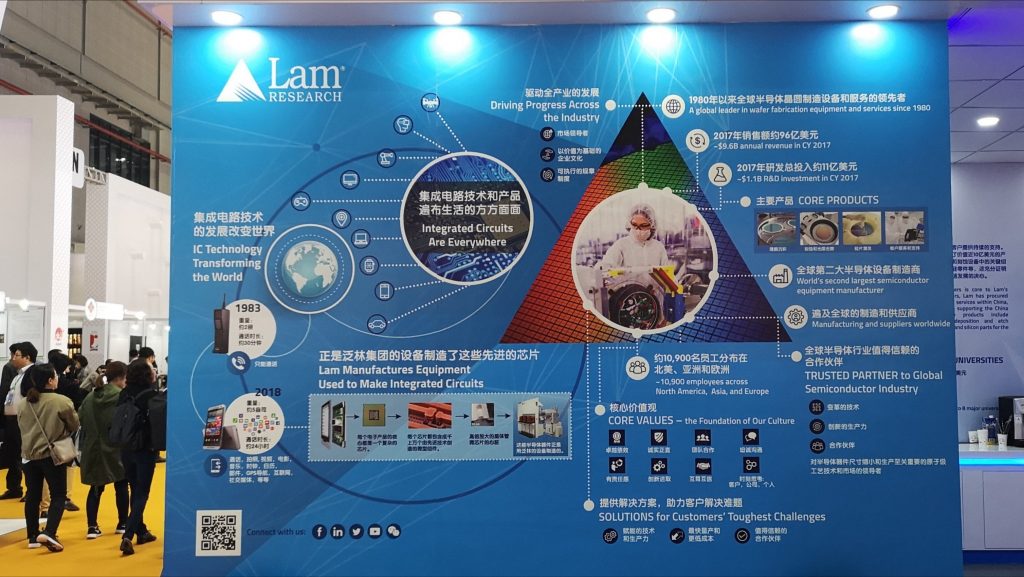 LAM- "Logic And Memory" make for a recovery-NAND (Samsung) & Logic (TSMC) + China
Great Q4 Results & Q1 guide as memory restarts
Logic strength continues-China is crucial to growth
2019 better than expected- 2020 WFE up about 5-8%
Lam reports nice finish to 2019 and start of 2020
The company reported revenues of $2.58B and EPS of $4.01 with guidance of $2.8B +-$200M and EPS of $4.55+-$0.40.
This was at the higher end of guidance and above expectations for Q1.
We would note that Lam has a consistent history of beating guidance so the beat was in line with prior beats but the future guidance was better by a wider margin than expected.
Memory uptick was well expected
We have been saying for some time now that NAND memory spending had already picked up even though we remain in an over supplied condition.
We are a bit surprised that the street reaction was such surprise at the upside in memory as it has been known and expected for a while now.
Samsung spending to get ahead in technology not capacity
In our view the prior memory spending cycle was heavily weighted to pure capacity adds where the current increase in spend appears to be more technology directed and more specific to Samsung.
In prior up cycles we have seen Samsung spend money to try to get a technology/cost advantage over competitors which in this case would be pushing to get to 128 level NAND and perhaps beyond while competitors are stuck at lesser levels and higher per bit costs.
We think there still exists excess capacity and some idled machines but that having a technology advantage is worth spending on.  In prior cycles, Samsung was still able to turn a profit in memory while others were losing money due to the large cost gap from technology differences.  In this most recent cycle, Samsung was more negatively impacted as they did not have the same wide cost differential with their competitors.
In short, we think Samsung is stepping on the accelerator to put distance between them and the competitions technology.
Logic remains large
TSMC remains a big spender in foundry and Intel is spending money as well (although not as much…). As the "poster child" of memory spending Lam was doing OK with foundry/logic but real growth can come back if memory comes back.
The upside should have been well expected
We pointed out that when Ichor (a Lam sub supplier)pre-announced a strong quarter a while ago, it was a very clear, unmistakable signal that both Lam and AMAT (their two biggest customers) were obviously going to have a good quarter. We suggested buying into Lam and AMAT on the Ichor news….if if you didn't, you were asleep and not reading…..
China likely discounted out
China has become a big part of Lam's business and one of the biggest geographic regions with a good mix.  The company sounds like they have "pre-discounted" a corona virus discount into their guidance and planning to offset any expected problems.  This is obviously both prudent and conservative planning.  Given the companies historical under promising and over delivering they have likely discounted a worst case.
The stocks
The stock had a huge run up in the aftermarket which seems to indicate that many investors have not been paying attention to the improvement in memory of late or had been discounting it.  Memory spend is very volatile on the upside as well as downside and the spend can be very quickly turned on without much time needed for a ramp.  Memory makers certainly know the tool sets they need and have been working on the process flow non stop throughout the cycle so they can quickly turn on when they want.
We would expect other semiconductor equipment companies and their suppliers to have equally positive reports and similarly commentary on China. DRAM spend remains questionable in our view as does the length of foundry spend but right now NAND memory recovery will likely support the stocks for the near term.
Share this post via: