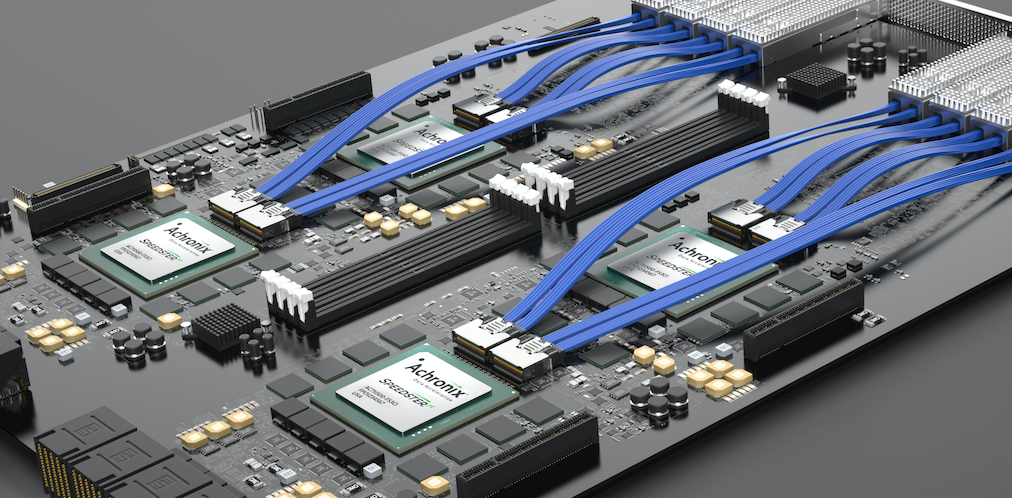 They say that getting there is half the fun. On December 1, Achronix and Samtec will present a webinar on this topic in the context of high-performance front panel to midplane and midplane to backplane channel design. Technology, materials and system design will all be discussed with a focus on achieving 112Gbps PAM4 channels with Achronix FPGAs and Samtec interconnect.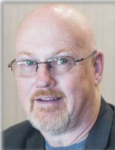 The presenters are quite knowledgeable, and I think you will enjoy listening to them.  Presenting for Achronix will be Alan Hilton-Nickel, senior signal integrity engineer. Alan brings 30 years of experience in signal integrity, system development and electronics manufacturing to his role at Achronix, developing high-speed test and measurement boards and reference boards. He holds B.S. in Electrical Engineering from the University of Calgary in Canada.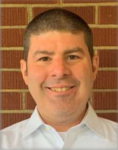 Presenting for Samtec is Matt Burns, technical marketing manager. Matt develops go-to-market strategies for Samtec's Silicon to Silicon solutions, and over the course of the last 20 years he has been a leader in design, technical sales and marketing in the telecommunications, medical and electronic components industries. He holds a B.S. in Electrical Engineering from Penn State University. I know Matt personally, having done several events with him while at eSilicon. Matt really understand how Samtec products help system design.
The webinar will focus on two key enabling technologies to implement high-performance channels. Achronix will discuss the SerDes that is part of their Speedster7t FPGA device and Samtec will discuss the benefits of using their Flyover® interconnect technology.
Accelerating data channels to 112 Gbps PAM4 forces system designers to balance increasing throughput, scalability and density demands with concerns such as signal integrity, system architectures and time-to-market. In this webinar, technical experts from Achronix and Samtec will discuss real-world tools and solutions that optimize the signal path both inside and outside the system design. Achronix and Samtec will provide a real-world case study of implementing 112Gbps PAM4 links using the Achronix Speedster®7t FPGA and Samtec's portfolio of high-performance interconnect solutions.
You will learn:
What some of the emerging applications are that require 112Gbps signals
How to optimize the Achronix FPGA SerDes settings for optimal signal integrity
What the key design considerations are when designing your board interconnect
I'd say there's something in this webinar that's sure to get your attention. Focusing on the unique features of the Samtec Flyover cable, you will see details regarding the substantial improvement this direct connect cable technology provides when compared to traditional PCB traces. The improvements are quite eye-catching. If you think cables and connectors are simple devices, think again.  You'll learn some of the nuances of using this technology effectively for high-performance systems.  You can learn more about Samtec's interconnect technology in this post on SemiWiki.
Having worked with Samtec products while I was at eSilicon, I can tell you their technology is very much on the cutting edge. We were able to implement long-reach channels with Samtec cables and eSilcon's SerDes that could not be done any other way.
If you want to probe more about the Achronix SerDes, you can view an overview of the Acrhonix SerDes design and demonstration of its capabilities here.
You can register for the webinar replay here. I highly recommend you attend if you are contemplating the need for high-performance channels on your next design. You will learn how to implement 112Gbps PAM4 channels with Achronix FPGAs and Samtec interconnect.
Here is a summary of both Samtec and Achronix:
About Samtec, Inc.
Founded in 1976, Samtec is a privately held, $713MM global manufacturer of a broad line of electronic interconnect solutions, including High-Speed Board-to-Board, High-Speed Cables, Mid-Board and Panel Optics, Microelectronics, Flexible Stacking, and Micro/Rugged components and cables. With 33 locations in 18 different countries, Samtec's global presence enables its unmatched customer service.
About Achronix Semiconductor Corporation
Achronix Semiconductor Corporation is a fabless semiconductor corporation based in Santa Clara, California, offering high-performance FPGA solutions. Achronix is the only supplier to have both high-performance and high-density standalone FPGAs and embedded FPGA (eFPGA) solutions in high-volume production. Achronix FPGA and eFPGA IP offerings are further enhanced by ready-to-use PCIe accelerator cards targeting AI, ML, networking and data center applications. All Achronix products are supported by best-in-class EDA software tools.
Share this post via: