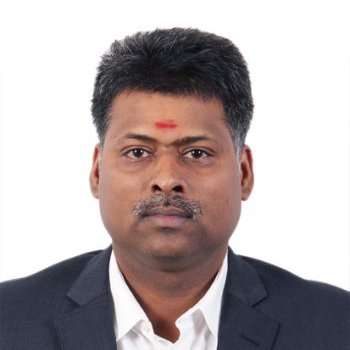 SmartDV started as a small setup in Bangalore in 2008 and by now is one of the most respectable VIP (Verification IP) companies in the world. Having a portfolio of 83 VIPs in its kitty and growing, it has a large customer base, including the top semiconductor companies around the world. The company has grown significantly and is raring to grow further. I had an opportunity to talk to Deepak Kumar Tala, Chairman of SmartDV Group of Companies and CEO atSmartDV. This provided further learning about the company's strengths and philosophies that have played well in pushing the company to newer heights. Deepak also talked about VIP's future and SmartDV's vision in future. Here is our conversation –
Q: Deepak, post 2005, the concept of using standard VIPs for SoC verification was picking up. What made you envision the future in this area and become one of the early starters in 2008?
A: The SOCs are becoming complex with every passing month and the time spent on verification is increasing. With rapidly emerging new protocols, companies are finding it difficult to develop new protocol from scratch. Developing a new protocol requires building expertise in a new area. Looking at all these factors, it was clear to me that Verification IPs are going to be used in a big way, and if we could do it right with good quality and right price, we will be successful.
Q: From 2008 until now what were the key factors in transforming the semiconductor industry for such massive usage of VIPs in design verification? What were your company's stakes and contributions in this transformation?
A: The consumer electronics is changing very fast, so do other sectors. More and more functionalities are being packed in every electronic gadget, creating the need for new protocols' integration into these products. All companies do not have expertise in all protocols, hence the need for Verification IPs. We have been developing Verification IPs for all emerging technologies and have helped big companies in bringing up newer products in the market, faster. If you look at our portfolio of VIPs, we have covered almost all the protocols.
Q: Your internal language and compiler technology for developing VIPs is very effective and performance optimized. Was it a conscious choice to develop it first before VIP development or you learnt it while developing VIPs? Can you provide some specifics about it? Going forward, do you plan to add more optimizations in this technology?
A: We built the compiler technology as soon as we started our company; it took a few iterations before we stabilized the compiler. After stabilizing the compiler, we started building Verification IPs. With every major revision of the compile technology, we improved performance and also moved higher to reduce the amount of code to be written manually. From the very beginning we knew that developing a Verification IP manually can be an uphill task. So having compiler technology to automate the writing of VIPs was the key for aligning with our business strategy and gaining competitive advantage.
We have made a few major changes in our LRM and compiler so that we can move code from a VIP to an Emulator. Also with some little modifications, we can move the same code base for post silicon validation using FPGAs. These are some of the major enhancements happening in our compiler, right now.
Q: One of the key differentiating factors in your VIP offering is the delivery of a smart testbench with a comprehensive test suite with each VIP. Can you provide some specifics about how this provides higher efficiency and productivity in the customer environment?
A: Traditionally Verification IPs use BFM for generating traffic and checking protocols. The users have to write all testcases and functional coverage models. This was fine in good old days when sufficiently long time-to-market was available. But now the time-to-market window is very short, the requirement has shifted significantly; the users need to jump start their verification. The only way to enable the user to jump start the verification is by supplying a complete test solution along with each VIP. With our VIPs, we provide complete testsuite for each and every protocol, functional coverage models, testbench examples to allow testing of each and every feature, and very high quality documentation.
Q: How about the automated development of verification environment and testcases which incurs minimum cost in VIP development? Can you provide some details about this automation?
A: We have developed a language which is suited for writing verification environment and Verification IPs. BY using this language, we can write the code with higher level of abstraction and reuse. Due to this we are able to write the verification environment and testcases very fast.
Q: What enables you deliver a VIP for a new protocol in the shortest time after its release?
A: We can complete about 85% of a new protocol in a very short time due to our compiler technology and strong processes in place. As soon as we get a new specification in hand, we have a team of engineers who extract the features from the specification and create a testplan, the functional coverage requirements, and then finally break down the specification into blocks for which the code has to be developed. By using our compiler technology, we automate the development of code for each block. In a short duration of about a few days to a week, we normally can create a framework of a VIP up and running.
Q: In which direction do you see the VIP market heading in the near future? How would be the segmentation between commodity and premium?
A: As the complexities of SOCs increase, there is going to be more and more demand for complete VIPs. Also, engineering help from VIP companies for deployment of these VIPs will be needed. In such a scenario, a commodity type of model will be of no help to customers. A premium model where a VIP is delivered as a complete solution along with the engineering resources to help deployment and coverage closure will be desirable.
Q: How has been the business after opening of SmartDV's new office in San Diego last year? What are the plans for expanding in other regions?
A: We have been maintaining a low profile, as we have been focusing in building quality VIPs and improving our compiler technology. Last year we felt the need of expanding our customer reach, so we started our new office in USA. With the new office in operation and close proximity with customers, we have been able to expand our reach within our existing customers and also find new customers. It was a key strategic decision to create awareness about SmartDV products & services, not only in North America but also in the worldwide semiconductor market. We have been able to communicate to our customers about our seriousness in VIP business and long term relationships with them. We will be further expanding our operations in Japan, Russia, South Korea, and Taiwan.
Q: What is your future vision about SmartDV into VIPs? Do you see another level of transformation in this area; for example customization against standardization?
A: We have been doing custom protocols for some time now; we also customize our existing VIPs to meet the needs of our specific customers. Due to our compiler technology, we can generate code which is specific to a specific customer. Most of the big companies have customization to standard protocols to get better performance or to suite their product needs.
Q: Do you envision any other area of focus in VIP or IP as such for your company?
A: We are getting into Simulation Acceleration, which is going to be the next level for simulation VIP. We are committed to deliver all our VIPs in SimXL platforms.
This was a very enriching conversation with Deepak. I see that the company has created a solid foundation in VIPs and is continuously improving to cover the verification space including emulation and post silicon validation through its innovative compiler technology. The company's continued focus on providing complete VIP solutions, efficiently and faster, will go a long way in its future success.
Pawan Kumar Fangaria
Founder & President at www.fangarias.com
Share this post via: