When we were first introduced to earbuds, in-ear speakers connected through thin wires to your phone (and earlier portable music devices), they seemed pretty convenient for private entertainment at work, while walking, exercising, doing almost anything. Until we started to realize those long dangly wires weren't ideal. They'd snag easily, and pull out an earbud, they tie themselves into frustrating bundles of knots when stuffed in a pocket and those skinny wires aren't very robust. When we're surrounded by wireless technology, why do we still need wires for earbuds? The same point could be made for home speakers. While wireless communication races ahead, why are audio connections stuck in the dark ages?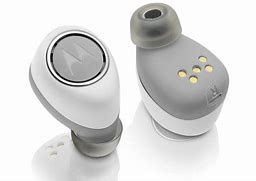 Register HERE for the CEVA Webinar at 10 AM CET on December 5[SUP]th[/SUP]. I'm guessing this is primarily for EMEA/Asia audiences. A bit early/late for the US but no matter where you are register anyway and you will get a link to the replay.
Apple Airpods showed the way with truly wireless earbuds. Others quickly followed with pseudo wireless offerings which didn't need a wired connection to your phone but did come with a strap between the earbuds, like the granny strap for your glasses. More than a few consumers decided they didn't need that strap, so they cut it off. Oops. Turns out the strap wasn't just a fashion statement. One earbud received an audio stream from the phone, played one of the stereo channels and forwarded the other channel to the other earbud through that strap. Truly wireless stereo earbuds are a bit harder, especially if you want them to be usable for several hours (there isn't a lot of space in those tiny devices for big batteries).
Similar concerns and more apply to home audio systems. When you want to outfit your man-cave/she-shack with surround-sound, having to run cables from speakers to the amplifier just seems so, well, 20[SUP]th[/SUP]-century. Sure you have to power the speakers, but audio streaming should be wireless. There's another concern here too – synchronizing channels. In a typical room, there's enough distance between speakers and the source for channel synchronization to become a concern; you don't want what should be beautiful surround sound to become a confusing jumble. Listen to this webinar to understand how CEVA and Tempow provide a low power, truly wireless stereo experience scaling all the way from wireless earbuds to home audio.
Abstract
A recent market study from the Bluetooth SIG shows that shipments of Bluetooth audio devices are growing steadily, and set to exceed 1.2 billion units annually by 2022. This market is dominated by headsets shipments, with wireless earbuds as one of the hottest devices in the market today. And for wireless earbuds, true wireless stereo is the technology enabling this market. This webinar presents the various solutions available on the market for true wireless stereo, with particular focus on the Tempow – CEVA innovative solution.
Join CEVA and Tempow experts to learn about:
Market trends in the Bluetooth audio market
Benefits of Bluetooth for audio streaming
Overview of existing proprietary true wireless stereo solutions for earbuds and speakers
The True Wireless Earbuds joint solution from Tempow & CEVA
Target Audience
Design, system and product engineers targeting Bluetooth SoC for true wireless stereo earbuds and speakers. Smartphone makers interested in designing their own earbuds products
Speakers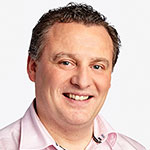 Franz Dugand
Sales and Marketing Director, Connectivity BU, CEVA, Inc.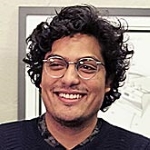 Vincent Nallatamby
CEO, Tempow
Register HEREfor the CEVA Webinar at 10 AM CET on December 5[SUP]th[/SUP]
Share this post via: