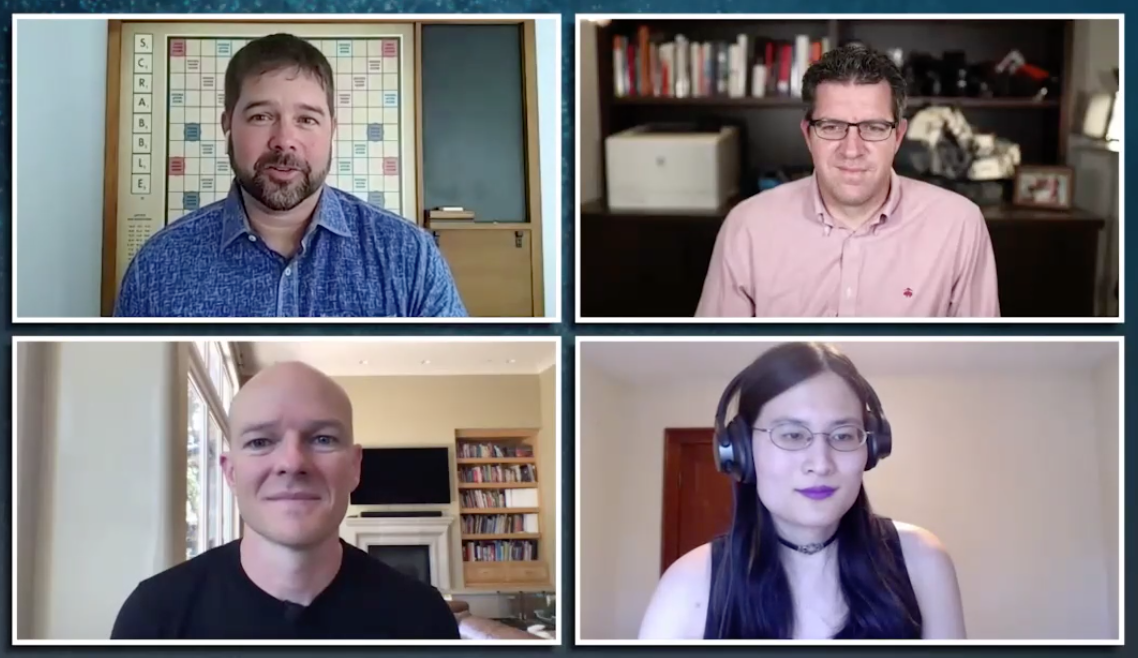 Virtual conferences are getting better all the time. Easy-to-navigate agendas, good production value in terms of visual presentation, professionally produced video segments and interspersed live events all contribute to the experience. Arm held their developers' summit in the US on October 6-8, and it had all the attributes of a good virtual conference experience. One of the live events was an executive roundtable that took a look inside the cloud to see what impact Arm is having there.
First, a look at the panel: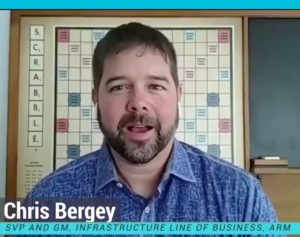 Chris was the moderator. His organization is responsible for the proliferation of Arm-based solutions throughout the data infrastructure of today and tomorrow, from cloud computing to the network edge. Prior to joining Arm, Chris served as senior vice president of Devices Products at Western Digital Corporation. Previously, Chris was the vice president of Marketing at Luxtera, a silicon photonics startup, after spending over nine years at Broadcom.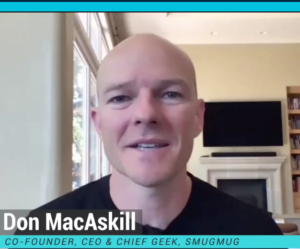 Founded in 2002 with a mission to support a rapidly growing global community of photographers, Don focused his passion, expertise, and business on serving the only shareholders he believes truly matter: the customer. Personally investing in everything from culture to code to customer support and everything in between over the past 17 years, Don successfully bootstrapped SmugMug Inc. which purchased Flickr from Yahoo in 2018, to not only profitability, but also into the world's largest and most influential photographer-focused community.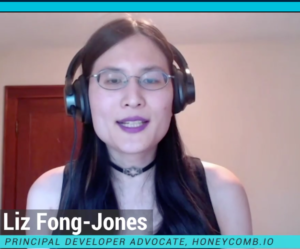 Liz is a developer advocate, labor and ethics organizer, and Site Reliability Engineer (SRE) with 16+ years of experience. She is an advocate at Honeycomb for the SRE and Observability communities, and previously was an SRE working on products ranging from the Google Cloud Load Balancer to Google Flights. She lives in Brooklyn with her wife Elly, metamours, and a Samoyed/Golden Retriever mix, and in San Francisco and Seattle with her other partners. She plays classical piano, leads an EVE Online alliance, and advocates for transgender rights.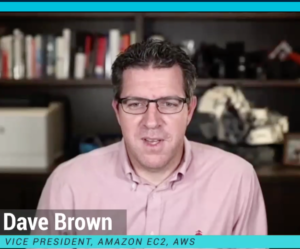 David joined AWS in 2007, as a software developer based in Cape Town, working on the early development of Amazon EC2. Over the last 12 years, he has had several roles within Amazon EC2, working on shaping the service into what it is today. Prior to joining Amazon, David worked as a software developer within a financial industry startup.
The discussion began with Dave Brown responding the Chris' question, "Why is AWS building Arm-based CPUs?" By the way, Amazon EC2 is the part of Amazon Web Services that provides elastic, scalable infrastructure, EC2 = Elastic Compute Cloud. Dave explained the whole thing started around 2012 with a rather familiar scenario. How to reduce workload on the mainstream processing system by offloading to dedicated accelerators. Dave referred to these accelerators as offload cards. This is rather common today, but I would say advanced thinking in 2012.
In 2018, based on the performance they were seeing from this approach, AWS launched the first server chip with an Arm core that could be used as instance type for AWS customers, and the Graviton was born. In 2019, Graviton2 was launched, providing a significant performance boost. Dave quoted a 40 percent better performance for Graviton2 instance types compared to other architectures across a wide range of customer applications.
Don MacAskill then weighed in on SmugMug's experience with Arm in the cloud. It turns out photo serving was the first production use case for the AWS Graviton. Don's perspective was actually not performance-centric, but rather economy-based. He explained that image processing workloads are often not CPU-bound. Rather they are bound by network bandwidth, memory, and storage I/O. This creates the situation where these applications typically over-pay for premium compute capacity that is actually not used. The Graviton architecture provided a much more cost-effective processing unit for these workloads that was actually quite fast as well. A perfect match.
Liz discussed her experiences with the Graviton architecture on Honeycomb, which is an observability tool that gathers telemetry data. It's interesting to note that this system receives billions of events from cloud applications. Liz explained they began using Graviton2 about eight months ago, so a newer user. So far, it's a win with a 20-30 percent performance improvement and a 20 percent price reduction.
The panel then discusses several other perspectives, including the effort to convert to Graviton. It's an interesting and compelling dialogue. You can view the entire presentation, and other keynotes and panels by logging in here. If you don't have an account, it's easy to set one up. This is a great event to take a look inside the cloud to see what impact Arm is having there.
Share this post via: