If your next SoC uses an ARM Cortex-A9 and has an industrial application, then you can save much design and debug time by using a prototyping platform. The price to prototype is quite affordable, and the methodology has a short learning curve. Bill Tomasan Aldec Research Engineer conducted a webinar today on: ARM Cortex SoC Prototyping Platform for Industrial Applications.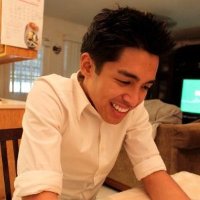 Bill Tomas, Aldec
Robotics is a typical industrial application.

Robots used in Industrial Automation

System Flow
There are four steps used to create a new industrial system: Specification, HW selection, Development, Test & Debug.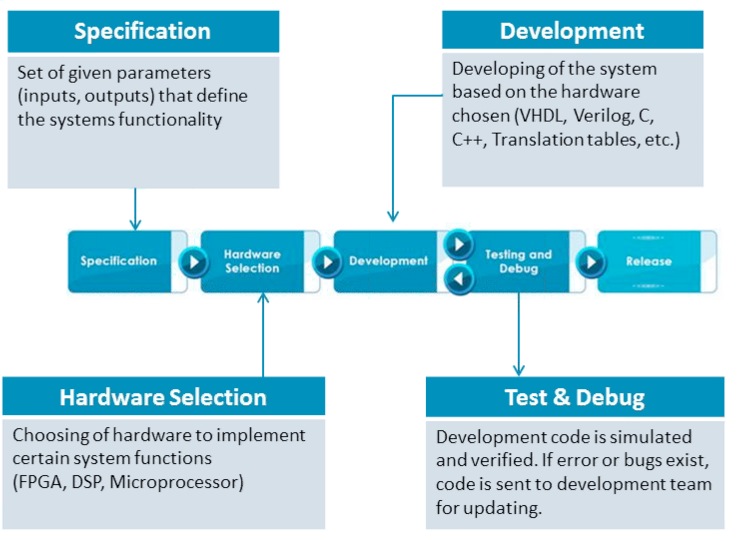 In addition you need to develop a complete Safety Integration plan which encompasses all four of the steps show in the system flow.
Networking is another example of industrial application that requires real-time data, deterministic behavior, and support different busses.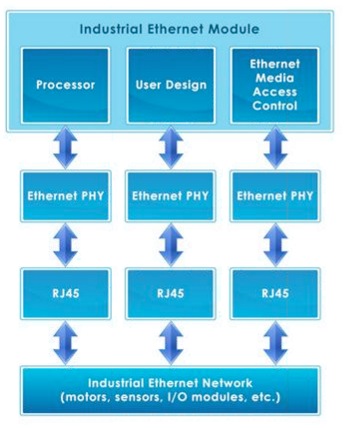 Using FPGAs for Prototyping
Why use an FPGA for your next prototype?
Reconfiguration allows new standards to be supported
Partial reconfiguration lets you dynamically change hardware blocks during operation
FPGA has a lower cost versus using multiple components (MCU, DSP), saving board space
System integration with: ARM Cortex-A9, AMBA AXI, Programmable Logic, GUIs, OSes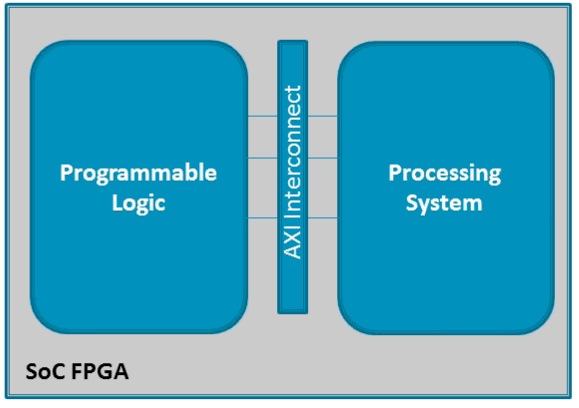 Aldec's ASIC Prototyping Platform
The system is called HES-7, which has one or two Xilinix Virtex-7 chips, giving you 4M to 24M ASIC gates. You can plug-in daughterboards or create your own. Up to 25GB/s, fast IOs. The board can be connected to a PC with PCIe. Engineers can do both emulation and acceleration.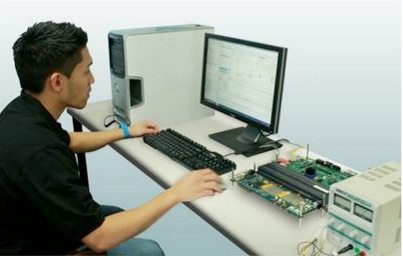 Daughter Board
In this setup there's a USB mouse and keyboard connected, along with an HDMI monitor. Lots of media interfaces:
Ethernet PHY
WiFi
Bluetooth
USB
HDMI
Audio Codec
The Xilinix Zynq ARM Cortex-A9 can be used on this board with both parallel and serial interfaces, along with audio and video processing.
Applications
An industrial networking application would support multiple protocols on a single board with 4 Ethernet PHY available.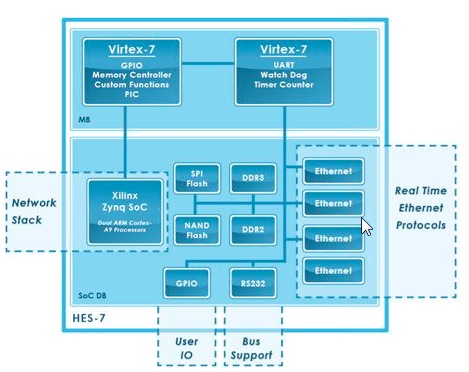 An I/O hub can be prototyped with a HES-7 using a daughterboard. There's a 28 GTX link between the SoC and your logic.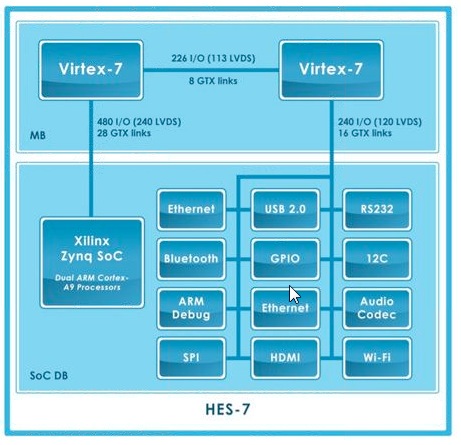 Machine vision can be designed with a camera-based prototyping system. LVDS signals connect your sensor to the HES-7. Video processing analytics would be done on the dual ARM Cortex-A9 chips.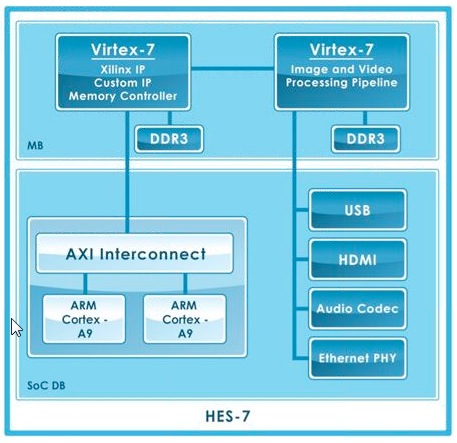 Summary
SoC designers with industrial applications can now consider using FPGA-based prototyping, including an ARM Cortex-A9 chip. Aldec has developed an expandable prototyping platform called the HES-7 that is easy on the pocketbook, and high in performance.
View the full 45 minute webinar here.
Q&A
Q: In slide 15 you talk about a unified platform. How does simulation and acceleration work together?
A: Our prototyping board has debugging capability, so you can use a host PC to monitor important signals. You can debug quicker by allowing things like step-by-step and viewing waveforms.
Q: I need RoHS compliance in my design.
A: The HES-7 is RoHS compliant and meets the standard.
Q: How can I implement safety into my design during the P&R of the FPGA?
A: Safety can be implemented by allowing you to use Xilinix PlanAhead to precisely place any logic in a specific area of the chip.
Q: The Virtex-7 looks too large, can I just use the SoC daughterboard stand alone?
A: No, you cannot use just the SoC daughterboard it is really part of the larger HES-7 platform.
Further Reading

Share this post via: