Webinar: System-Level Thermal Signoff from Chips Through to Racks
October 18 @ 7:00 AM

-

8:00 AM

Title: WEBINAR l System-Level Thermal Signoff from Chips Through to Racks
Date: Wednesday, October 18, 2023
Time: 10:00 AM Eastern Daylight Time
Duration: 45 minutes
Summary
Today's modern electronic designs require ever more functionality and performance to meet consumer demand. These challenges become more critical and complex when resistive losses in PCB and package structures are significant since resistive losses are temperature dependent. In this webinar, we will look at an electrothermal co-simulation solution for the full hierarchy of electronic systems from ICs to physical enclosures using Cadence's Celsius technologies. By combining finite-element analysis (FEA) for solid structures with computational fluid dynamics (CFD) for both liquid and gas, as well as airflow, designers can perform complete system analysis in a single tool. The combined workflow that ties the Celsius Thermal Solver with the Celsius EC electronic cooling solver provides even higher accuracy and faster simulation time in the modeling of electronics equipment. 
Speakers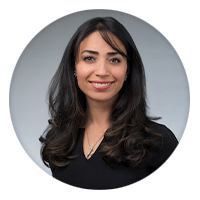 Dr. Melika Roshandell
Product Marketing Director
Cadence
Dr. Melika Roshandell is product marketing director for Celsius Thermal Solversoftware at Cadence. Prior to Cadence she held positions as a system on chip (SoC) thermal engineer at Qualcomm for nine years and thermal engineer at Broadcom for two years. Dr.Roshandell earned her BS in mechanical engineering at the University of California, San Diego, and her MS and PhD in mechanical engineering at the University of California, Irvine.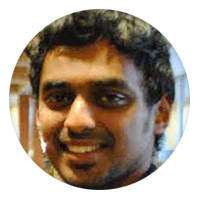 Karthick Gopalakrishnan
Product Engineer
Cadence
Karthick Gopalakrishnan is a product engineer at Cadence supporting the Celsius line of electrothermal analysis products. Prior to joining Cadence, he was a thermal/CFD application engineer at Mentor Graphics. Karthick holds an MS in mechanical engineering from the North Carolina State University, where he specialized in thermal and fluid sciences.  
Share this post via: