Webinar: Composite Optimization
October 26, 2022 @ 10:00 AM

-

11:00 AM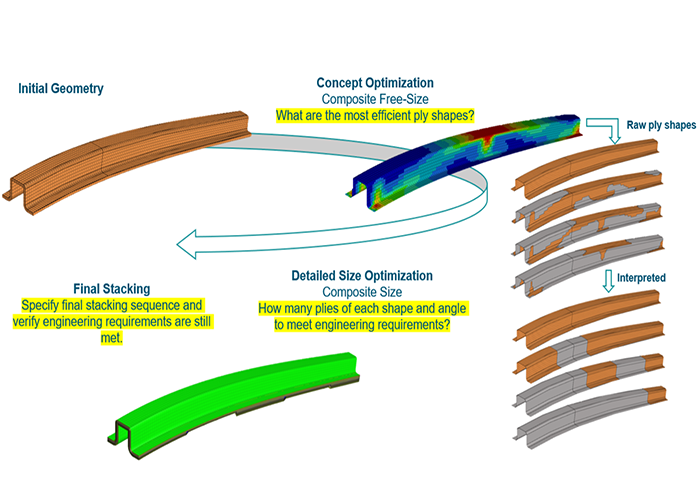 Practical Optimization for Aerospace
Live Webinar Series
Aerospace belongs to explorers. We have been instrumental in pioneering innovative and complex technologies — and now, new methods fuse with old for entirely new processes that take us further than ever into the beyond.
In four 30-minute sessions, you will learn everything you need to know to begin implementing optimization techniques that are not only practical, but also transformative.
Register now to start exploring these new processes revolutionizing the industry. We encourage you to bring your questions to each session as our Altair experts demonstrate the capabilities of our solutions to solve your problems, increase efficiency, and improve your designs.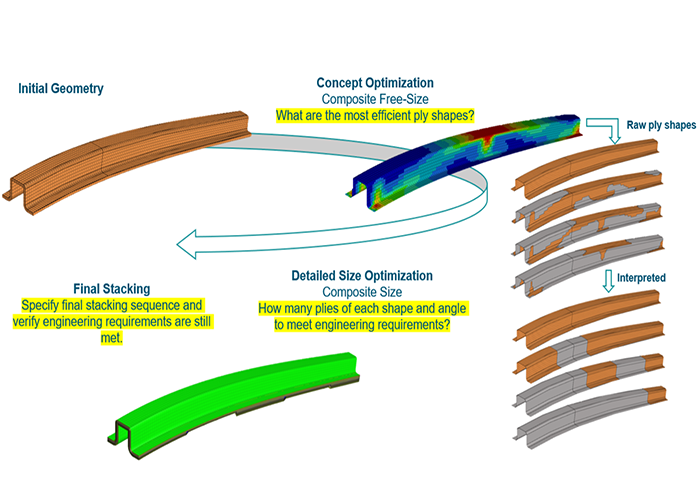 October 26, 2022 | 1:00 p.m. – 1:30 p.m. ET (New York) / 10:00 a.m. PT (Los Angeles)
Composite materials have become the structural material of choice in many industries due to their improved strength to weight ratios compared to more traditional materials. A design methodology specific to composites is necessary to take full advantage of the unique performance and manufacturing capabilities of these materials. This webinar will present Altair's composite optimization methodology which produces an efficient final design while meeting engineering requirements.
In this webinar, you will learn how to:
Identify efficient ply orientations and shapes for a given part
Determine the necessary number of each ply to meet engineering requirements
Produce a final, fully defined laminate for further analysis and manufacturing
Share this post via: