V2G Business, Policy & Technology Forum

Wood MacKensie predicts that EV infrastructure investment will take over from solar as the largest DER market by 2025.* And within this market, a recent study by EPRI has determined that vehicle-to-grid charging (V2G) can generate over $670 million to $1 billion per year in California ratepayer benefits in 2030 — significantly more than V1G.**
The industry is in the early stages of realizing the potential of V2G: significant challenges include standards harmonization, identifying use cases and business models, the complexity of V2G versus other DERs, competing jurisdictions and more. Working through these issues and enabling utilities, automakers, charging network operators and others to achieve the V2G promise is of keen interest.
The 2nd edition of the V2G Business, Policy & Technology Forum, October 17-19, 2023 in Detroit convenes top industry players, working groups, utility professionals and others who are focused on the successful development and implementation of V2G in the United States.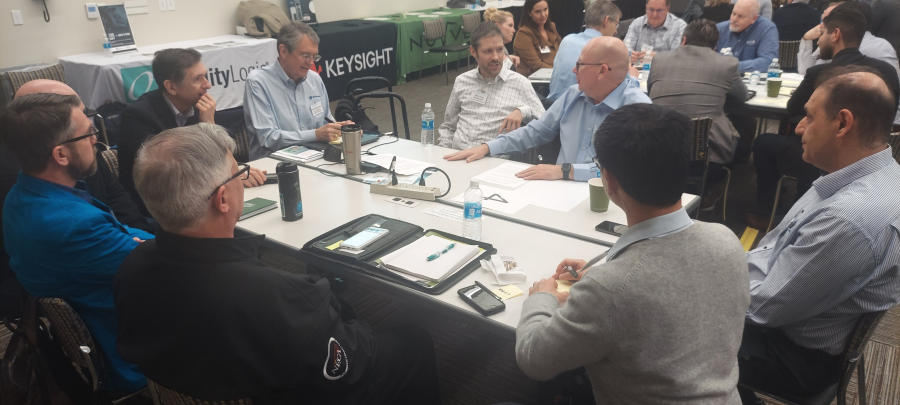 Building on the success of the first meeting held in February 2023 in Los Angeles, this Forum offers a neutral venue in which different V2G stakeholders can come together to work on accelerating V2G standardization and adoption in the US. The goal is to examine obstacles and challenges to effectively achieving the potential of V2G, and to identify appropriate solutions and implementation success strategies for grid operators and other stakeholders across market verticals. If V2G is important to the future of your organization, don't miss this opportunity to shape the future — register today and join the proceedings.
Topics to be Addressed Include:
Accelerating V2G in the emerging V1G charging standardization regime
The coming or stated EVSE/EV communications mandates in CA and DOT
IEC/ISO 15118 — what it is and what it isn't
The value and challenges of V2G
Standardizing rate design and business model for V2G
V2G-AC vs V2G-DC
V1G — its value, challenges and relationship to V2G
The other standards for V2G — J 3072, UL 1741 SB/SC, IEEE 2030.5, SunSpec Modbus
V2G Use Cases and Pilot/Demo projects
V2G in residential charging
V2G in C&I workplace charging
Heavy duty vehicles and V2G — trucks and buses
Fleets and V2G
V2G in travel charging
Cybersecurity considerations in V2G
Reconciling U.S. and European charging-related technologies, standards, regulations, and/or stakeholder expectations
Mapping V2G-associated standards to a common CIM
Vehicle to Home (V2H) requirements vs V2G/V2B
Forum Audience:
Network strategists and executives at investor-owned, municipal, and rural utilities
Grid operations engineers and planners
EV program managers and fleet managers
Charging station infrastructure owners
Consultants and system integrators
EV manufacturers and charging network operators
Regulatory and standards professionals
Technology innovators and equipment vendors
Energy storage, communications, and power control solutions providers
Urban planners and municipal transporation analysts
Researchers, analysts and university professionals
Renewable energy providers and technology vendors
Financial and venture capital professionals
Co-Located VGIC Annual Meeting
The V2G Forum is pleased to welcome the Vehicle-Grid Integration Council (VGIC)'s Annual Meeting, which will be co-located at the Newlab center on October 17, alongside the Forum. For full details, visit the VGIC Annual Meeting website. (Note: separate registration required)
Be sure to join your colleagues for focused information-sharing, discussions and networking at the cutting edge of V2G. Register today!

Share this post via: