Improving heavy equipment performance engineering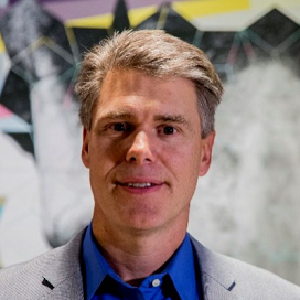 Connected. Autonomous. Smart. Electrified.
Those trends are shaping the future of heavy equipment. But the necessary product capabilities to enable them increase complexity, particularly with greater interaction between mechanics, electronics, and software. To avoid getting stuck in endless iterations, heavy equipment manufacturers are drastically revising their approaches to equipment performance engineering. Are you with them?
In this webinar, Mr. Jim Brown, President of Tech-Clarity, outlines what is driving those technology trends. And he describes how they are disrupting the heavy equipment industry landscape, as established players are adopting new processes for product design and equipment performance engineering, while entrants are lurking to claim their place in the heavy equipment ecosystem with innovative solutions and business models. The industry is in full transformation. And you cannot afford to miss out.
Tech-Clarity is a US-based research firm that studies the business value of technology.
Deploy predictive equipment performance engineering
Following the presentation there will be a panel discussion between Mr. Brown and Digital Twin experts from Siemens Digital Industries Software, focusing on what it takes to deploy predictive equipment performance engineering. This first-time-right approach is the only way to successfully master the increasing complexity of innovative equipment design. You will learn more about which elements are necessary to avoid endless iterations and prototyping loops, which challenges you might face while implementing those, and why Siemens could be an excellent partner to guide you in this process.
Register today!
Read more: Tech-Clarity on virtual prototypes and holistic modeling for heavy equipment performance engineering
In a recent report, Tech-Clarity has also described the tremendous business value of predictive equipment performance engineering, as well as its potential to unlock new levels of innovation and performance. Download the report here to discover how increasing performance engineering maturity through virtual prototypes and holistic modeling can improve efficiency and reduce costs.
The findings described in the Tech-Clarity report correspond well to Siemens' vision on which components should be part of predictive equipment performance engineering to be successful with today's complex product design and engineering. Siemens also converted that vision into a comprehensive set of software solutions. Most of those relate to one of the following three categories:
Real-world physics simulation
CAE automation
Integrated field data analytics
Meet the speakers
TECH-CLARITY
Jim Brown
President
SIEMENS DIGITAL INDUSTRIES SOFTWARE
Hendrik Lange
Industry Lead, Heavy Equipment
SIEMENS DIGITAL INDUSTRIES SOFTWARE
Erik Goslawski
Heavy Equipment Solution Director
Share this post via: