Conspiracy theories abound! The inside story of the Synopsys (SNPS) acquisition of Magma (LAVA) brings us back to the 1990's tech boom with shady investment bankers and pump/dump schemes. After scanning my memory banks and digging around Silicon Valley for skeletons with a backhoe here is what I found out: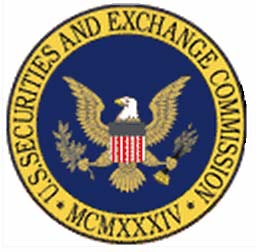 The Commission brings this action against defendant Credit Suisse First Boston LLC, f/k/a Credit Suisse First Boston Corporation ("CSFB") to redress its violation of provisions of the Securities Exchange Act of 1934 ("Exchange Act") and pertinent rules thereunder, and rules of NASD Inc. ("NASD") (formerly known as the National Association of Securities Dealers) and the New York Stock Exchange, Inc. ("NYSE").
Investment banker Frank Quattrone, formerly of Credit Suisse First Boston (CSFB), took dozens of technology companies public including Netscape, Cisco, Amazon.com, and coincidentally Magma Design Automation. Unfortunately CSFB got on the wrong side of the SEC by using supposedly neutral CSFB equity research analysts to promote technology stocks in concert with the CSFB Technology Group headed by Frank Quattrone. Frank was also prosecuted personally for interfering with a government probe.
6. The undue and improper influence imposed by CSFB's investment bankers on the firm's technology research analysts caused CSFB to issue fraudulent research reports on two companies: Digital Impact, Inc. ("Digital Impact") and Synopsys, Inc. ("Synopsys"). The reports were fraudulent in that they expressed positive views of the companies' stocks that were contrary to the analysts' true, privately held beliefs.
The full complaint is HERE, it is an interesting read.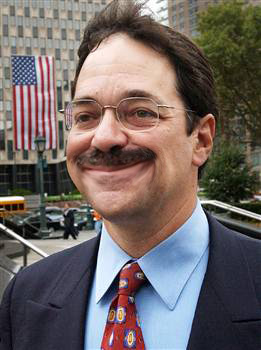 To make a long story short: Frank Quattrone went to trial twice: the first ended in a hung jury in 2003 and the second resulted in a conviction for obstruction of justice and witness tampering in 2004. Frank was sentenced to 1.5 years in prison before an appeals court reversed the conviction. Prosecutors agreed to drop the complaint a year later. Frank didn't pay a fine, serve time in prison, nor did he admit wrongdoing! Talk about a clean getaway! Quattrone is now head of merchant banking firm Qatalyst Partners, which, coincidently, handled the Synopsys acquisition of Magma on behalf of Magma.Qatalyst is staffed with Quattrone cronies and former CSFB people. Disclosure: This blog is opinion, conjecture, rumor, and non legally binding nonsense from an internationally recognized industry blogger who does not know any better. To be clear, this blog is for entertainment purposes only.
Okay, here's what I think happened: Qatalyst went to Magma CEO Rajiv Madhavan with a doom and gloom Magma prediction for 2012 and a promise of a big fat check from Synopsys. In parallel Qatalyst went to a Synopsys board member(s) and suggested that investors want to see a return on the $1B+ pile of cash Synopsys was hoarding and added that "if you don't buy Magma your competition will". The rest is in the press releases.
A couple of interesting notes: Synopsys will have to pay Magma $30M if the acquisition does not go through. I can assure you there are some people who definitely do NOT want this merger to go through so there is a possibility it will not pass regulatory scrutiny. Frank Quattrone's involvement may not help this process assuming he has some regulatory enemies from his legal victory.
Magma will have to Pay Synopsys $17M if they get a better offer and back out of the deal. Mentor only has $120M in cash so they are in no position for a bidding war, even though I think that is the rightful home for Magma products. Cadence has $700M in cash but I don't think they could outbid Synopsys even if they wanted to, which from what I have been told they don't.
"Bringing together the complementary technologies of Synopsys and Magma, as well as our R&D and support capabilities, will help us deliver advanced tools earlier, thus, directly impacting our customers demand for increased design productivity." Aart J. de Geus Synopsys (SNPS) Q4 2011 Earnings Call November 30, 2011 5:00 PM ET
If "complimentary technologies" means "overlapping products" I agree with Aart. Daniel Payne did a nice product comparison table on the SemiWiki Synopsys Acquires Magma!?!?!? Forum thread. 10,000+ people have viewed it thus far which would be considered "going viral" on our little EDA island.
Winners and Losers?
Synopsys is the biggest winner. Magma has been undercutting EDA pricing since day one so expect bigger margins for Synopsys! Aart also gets to write the final Magma chapter which has gotta feel pretty good. Kudos to Synopsys on this one.
Emerging EDA companies like Berkeley Design Automation and ATopTech are big winners. One of Magma's biggest attractions was that they were NOT Synopsys/Cadence. Big EDA customers and semiconductor foundries do not like product monopolies and will search out innovative alternatives.
Magma is a winner with a very nice exit. Being dog number four in a three dog race is not much fun. Magma's accomplishments are notable, no shame there, and they do have some excellent people/technology.
Cadence is a winner/loser. Winner as they do not have to compete with Magma anymore. Loser as they are now even farther behind Synopsys in just about everything. Magma customers are losers. If history repeats, Synopsys will upsize prices and legacy the overlapping Magma products, as they did with EPIC, NASSDA, etc…
Mentor is the biggest loser. If Mentor had acquired Magma (as I blogged), Mentor would be the #2 EDA company hands down. Carl Ichan really missed a great opportunity to make history. You really let me down here Carl. Comments will not be allowed on this blog.
Please share your thoughts on the Synopsys Acquires Magma!?!?!?Forum thread. Send all personal attacks and death threats to me directly at: idontcare@semiwiki.com.
Share this post via: