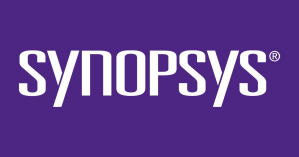 Synopsys had their earnings announcement and call last week. They were good. In Aart's own words:I'm happy to report that our second quarter results were very strong and solidify our outlook for the full year. We delivered revenue of $557 million, non-GAAP earnings per share of $0.68 and $155 million in operation cash flow. We're raising the midpoint of our revenue guidance, with a range of $2.210 billion to $2.235 billion, and our non-GAAP EPS objective to a range of $2.76 to $2.81, double-digit growth at the midpoint.
Aart reiterated Synopsys' 3-pronged product strategy:
Leadership in EDA for next-generation chips
Grow the IP offering
Invest in software quality and security solutions
He gave some interesting color on tapeouts:The number of active FinFET designs and tape-outs to-date again grew almost 15% in just the last quarter, to well over 200. Synopsys is relied on for approximately 95% of these, and our momentum continues, as more and more enterprises commit to FinFET and count on us for success.

I think you have to take the "relied on" with a grain of salt since I'm sure many of those tapeouts also "relied on" other vendors since big companies often have all the physical design tools and use whatever seems best for that part of the design.
One thing that may be significant or not is:Our custom design solution is also gaining strength, and in fact we successfully displaced the incumbent at a global medical device company, who is now using a complete Synopsys digital-and-custom flow.
Synopsys has tried for years to build a strong bridgehead in custom design with only limited success and Virtuoso has remained the incumbent almost everywhere.
On to place and route. Here Synopsys claim that ICC2 is faster than any of the competition (including the newly announced stuff):Customers report that IC Compiler II is dramatically faster than any tool on the market today, including next generation offerings touted by competitors.

Who knows what the reality is since those competitors claim speed advantage too. Again, the reality is probably that on some designs ICC2 is a lot faster and on other designs, not so much.
Next up, verification:where approximately 80% of advanced designs rely on the Synopsys solution as their primary simulator.
Again I'm not sure that "rely on" means what it says. I can believe 80% of advanced designs use Synopsys VCS but not that they do so exclusively.
As to IP, Synopsys:are the number one supplier of interface, analog, memory, and physical semiconductor IP
If RAMBUS isn't counted since it doesn't seem to be (and it's business is multi-faceted, not just IP) then ARM is #1 and Synopsys is #2 in the IP market.



In the software quality and security space, built around the core of the Coverity acquisition. This includes the recent Codenomicon acquisition. The group has been renamed and is now called the Software Integrity Group.A year after acquiring and integrating Coverity, we've learned the following: Coverity was a great acquisition, a compelling combination of the familiar and the new, and a platform we can build on. Specifically, we acquired excellent technology, the expanded customer base, and a brand new TAM.In order to scale the operations to a grander level, it'll take ongoing investments in sales and marketing, as well as in R&D…We expect the Software Integrity Group to be slightly dilutive in the second half of the year.
What they are saying is that they are going to invest more in the space at the expense of profitability. This got asked about in the Q&A.when we originally acquired it, in our initial plan, we expect it to be breakeven in the second half of the year that – now, that we know much more and now that we've also decided to make some additional investments specifically in broadening the language coverage that is why we specifically communicated at the end of the second half it would be slightly dilutive. But it's very small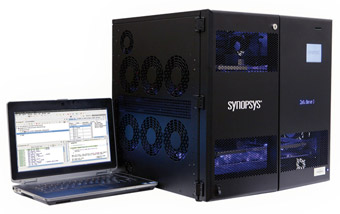 Another thing asked in the Q&A was about the lawsuit with Mentor. Aart said that he could not say much but what he did say was:I will minimize my comments on this, after the verdict of course there was a set of issues we have to deal with, the version that's on the market today does not violate any of that. And so, we see that our business is doing well.

I'm not sure what that means about the installed base of Zebu boxes that the court found did infringe. But at least going forward things seem to be clean. Aart was asked how fast emulation was growing but he wasn't biting on that bait:we said that it's doing very well. We don't disclose the growth rates of individual product. They tend to go up and down, but I would reiterate that we think that we have a very strong emulation solution.
So all in all, a great quarter for Synopsys. No big surprises on the call that I noticed. A little bit of additional color on Synopsys' overall business.
Share this post via: