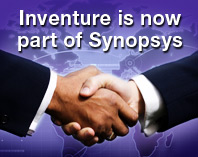 Even if ExpertIO acquisition by Synopsys, coming after nSys acquisition a couple of months ago, will not have a major impact on Synopsys' balance sheet, it will again change the Verification IP market landscape. The acquisition of Inventure, a subsidiary of Zuken, will have a major impact on the Interface IP market, even if it's on the Japanese market only, as Inventure was very successful on this domestic market, but only in Japan. This acquisition will also have an impact on the balance sheet of an IP vendor based in Canada, we will see why.
As already explained in a previous post, Synopsys strategy was to offer "bundled" VIP around IP sales, and this is not the best way to valorize the VIP product, as the Design IP customer expect to get a bundled VIP almost for free. After Synopsys acquisition of nSys, the acquisition of ExpertIO is likely to reflect a real strategy inflection, the company deciding to attack Cadence in the field where they were the strong leader, especially after the acquisition of Denali (May 2010), facing a competition made of small companies only (nSys, ExpertIO, PerfectVIP, Avery…).
Another side effect is now the lack of accuracy of the "Yalta description": Cadence dominant in VIP and Synopsys in IP market! This claim is not true anymore! The VIP market is, by definition of "verification", limited to the protocols based functions, like USB, PCIe, SATA, AMBA, MIPI, Ethernet… or to the memory interfaces like DDRn, GDDRn, Flash and so on. In other words, VIP market is far to be a huge market (even if we still don't know the market size, as no survey has been done so far). IPNEST evaluation is between $50M to $100M, please don't expect double digit precision! Going after this market can be a way for Synopsys to apply the "barbed wire fence strategy" as described by Ed McKernan. To protect their Interface IP market share, Synopsys is expanding their presence –extending the ranch size- to make it more difficult for the competition to attack the core business (IP)… That's one explanation, the other could simply be that Synopsys need to expand in VIP to guarantee higher growth rate on a limited size market. You choose it!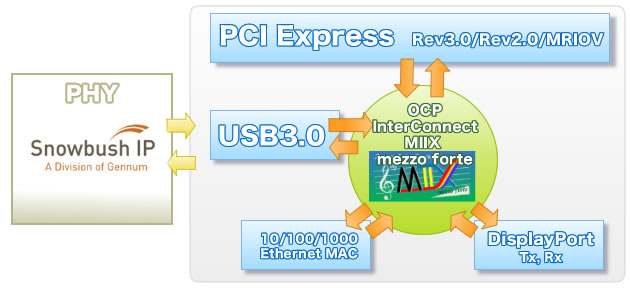 The acquisition of Inventure is easier to understand. Anybody who has tried to develop the business on the Japanese market knows that it's not easy; the go-to-market rules are different from the west part of the world, doing advertising is not enough, your customers expect a very high quality product (NOT a well marketed one), and an outstanding level of technical support. Needless to say, they also expect you to speak Japanese… The success of Inventure in PCI Express IP since 2007 and SuperSpeed USB more recently was certainly linked to their ability to best serve their Japanese customers. I don't know if Synopsys was successful on the Japanese market, but I am sure that after this acquisition, they will be!
The side effect of this acquisition is that Snowbush (the Canadian IP vendor), who had built a strong partnership with Inventure by bringing their high quality PHY IP to complement the Controller IP sold by Inventure, will most probably see their PHY IP sales vanish in Japan. IPNEST evaluation was that about 25% of Snowbush revenue was made thanks to this partnership (initiated in 2008, thanks to a well known consultant – guess who). But Snowbush future will change anyway: being part of Gennum, they have been acquired by Semtech, ironically two days after Inventure's acquisition by Synopsys!
By Eric Esteve from IPNEST
Share this post via: